Biden at NATO summit: Collective defense is "sacred obligation"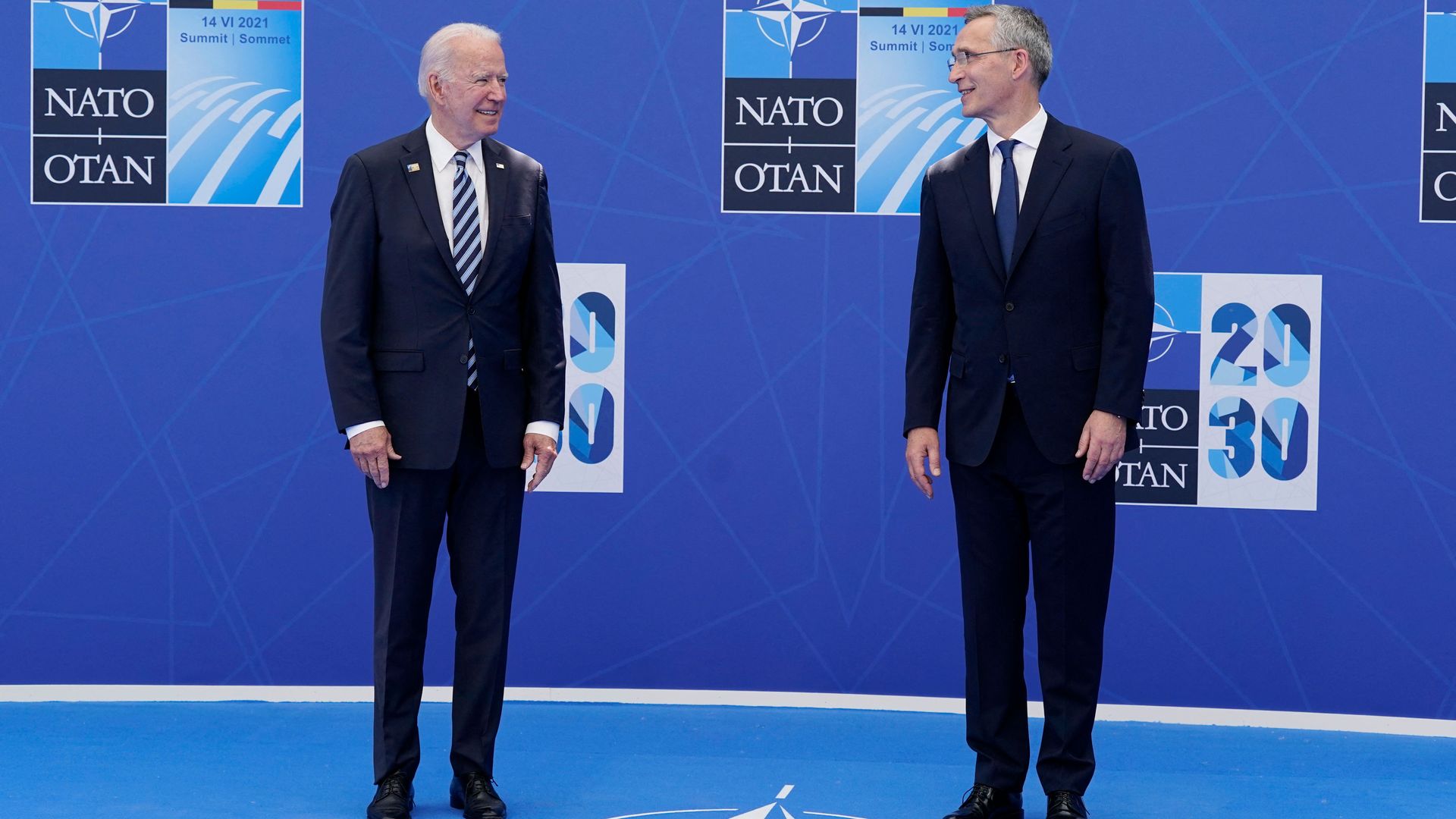 President Biden reaffirmed the United States' commitment to NATO during a sit-down with Secretary-General Jens Stoltenberg, the president's first meeting at NATO's 2021 summit in Brussels.
Why it matters: Biden has used his first international trip as president to reassure allies that his administration is committed to multilateralism and to NATO's Article 5, which stipulates that the entire alliance will respond to an attack on any member nation.
"Article 5 we take as a sacred obligation," Biden told Stoltenberg. "I want NATO to know America is there."
The big picture: The summit is Biden's first with NATO following the presidency of Donald Trump, who famously called the alliance "obsolete" and routinely attacked member states for not living up to their defense spending commitments.
Trump also expressed skepticism about Article 5, once calling member state Montenegro "very aggressive" and suggesting the U.S. would not come to the tiny country's defense in the event of a conflict with Russia.
"I want to make it clear, NATO is critically important for U.S. interests in and of itself," Biden said at his meeting with Stoltenberg. "If there weren't one, we would have to invent one."
The state of play: White House national security adviser Jake Sullivan told reporters aboard Air Force One on Sunday that Biden plans to discuss the ongoing withdrawal from Afghanistan with NATO allies, as well as the "increasingly important" issues of cybersecurity and defense.
Biden is also expected to push NATO member states to take a harder line against China, which historically has not been part of the alliance's mandate.
The U.S. president could meet some resistance on this front: "We are not entering a new cold war with China, and China is not our adversary, our enemy," Stoltenberg said before meeting with Biden.
What to watch: Biden on Monday also met with the prime minister of Estonia and the presidents of Latvia and Lithuania. He's scheduled to meet with Turkish President Recep Tayyip Erdoğan, who has called for easing tensions between his country and the U.S. at the summit.
In photos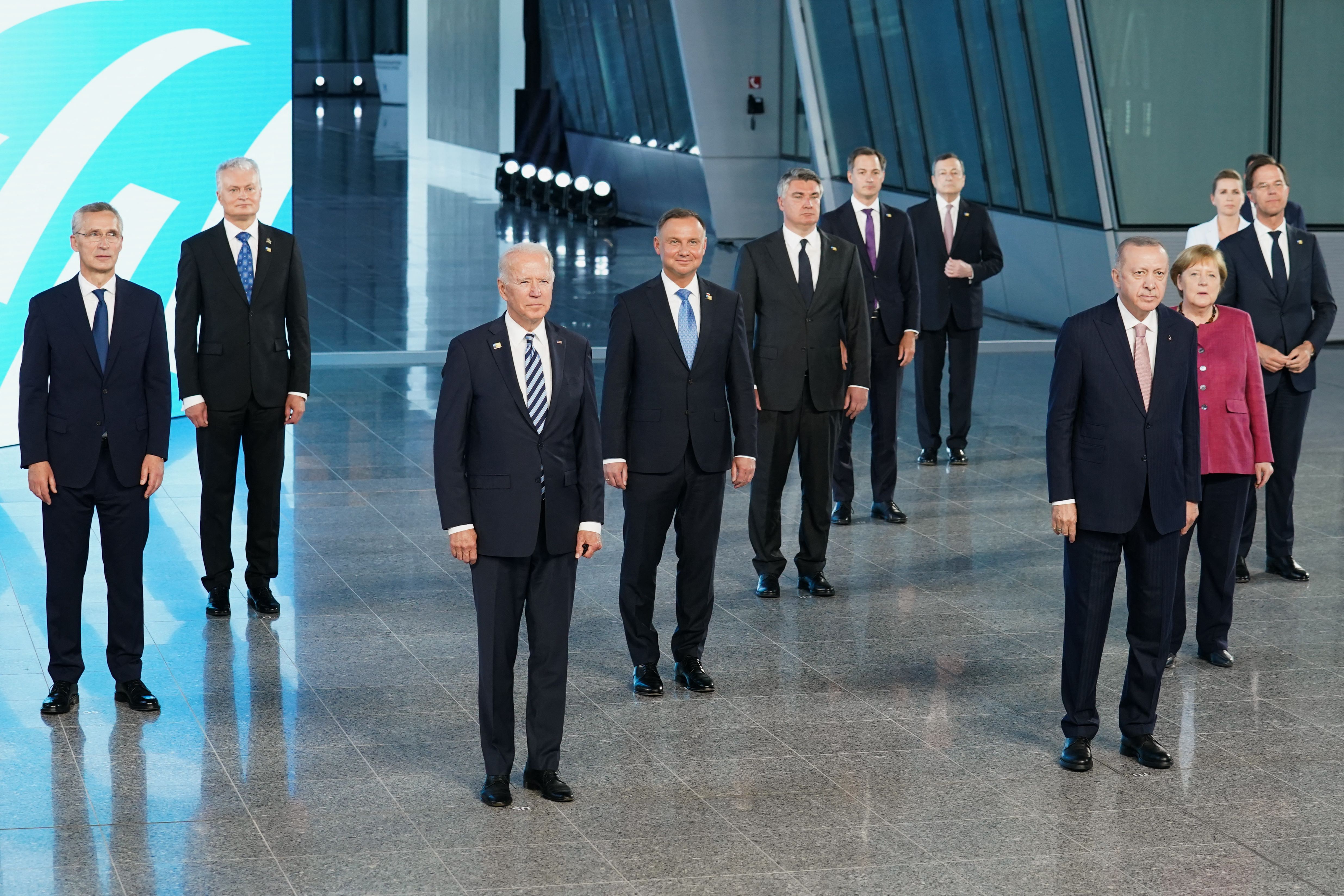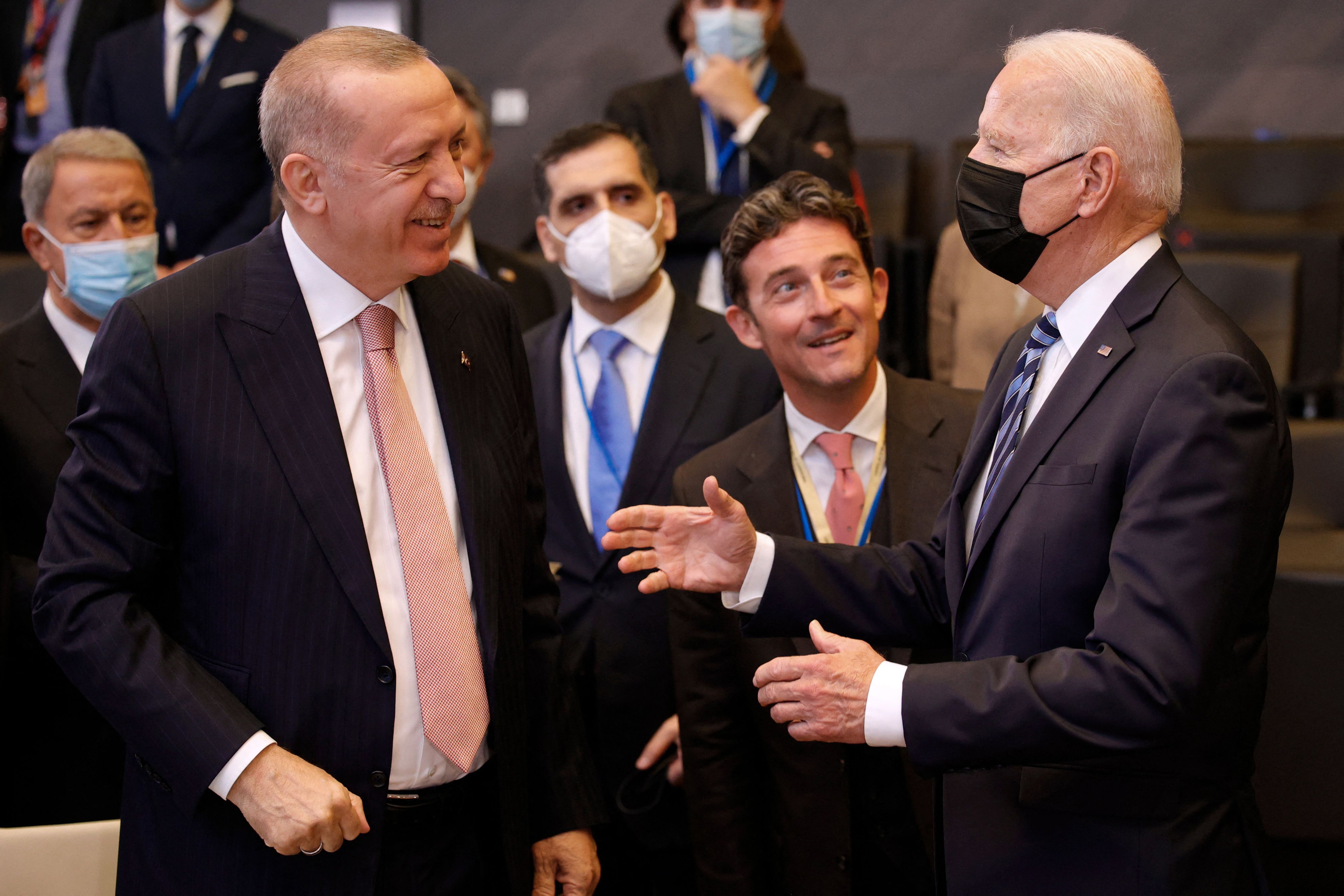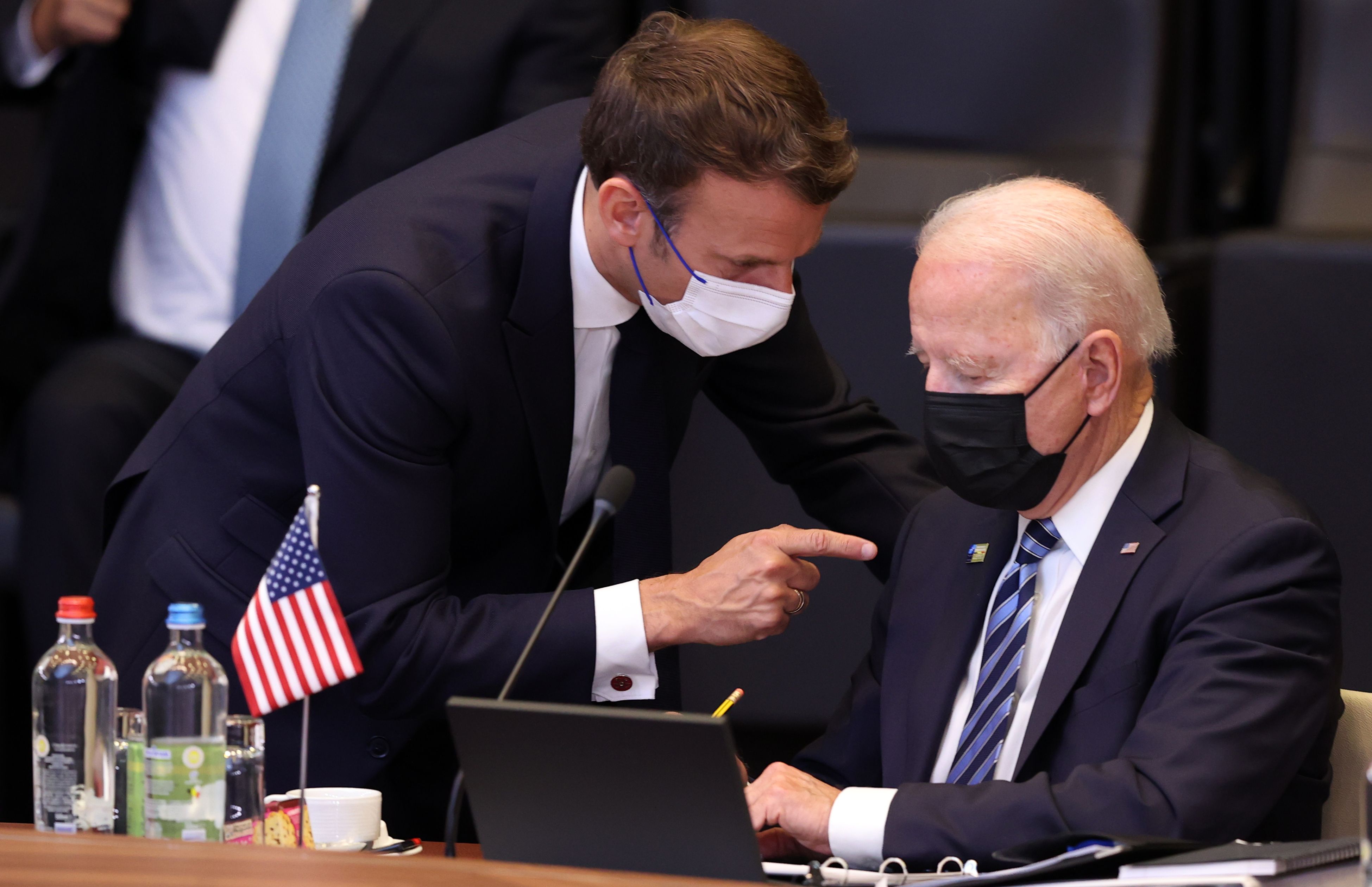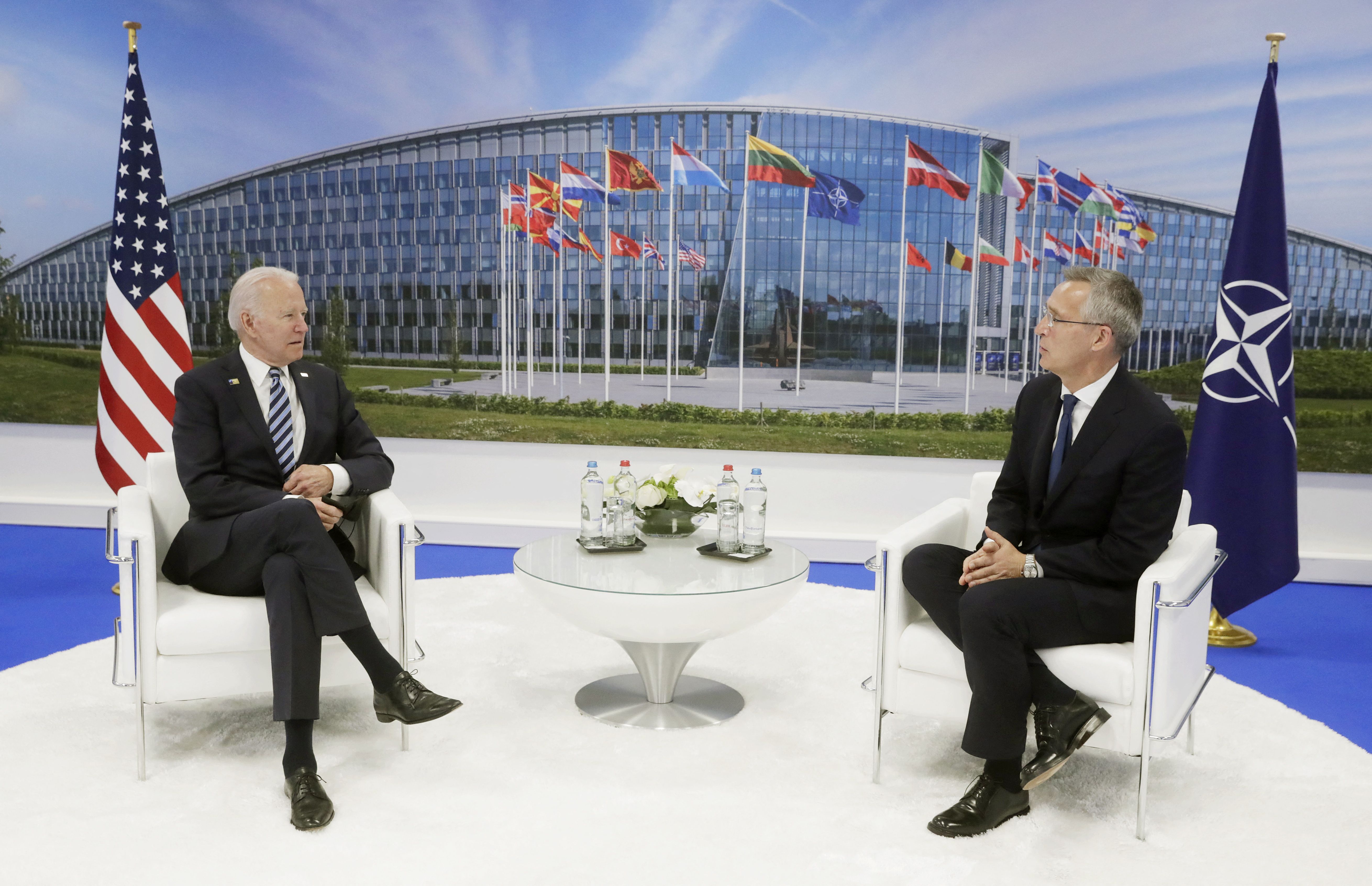 Go deeper ... Biden's European pick-up line: I am not Trump
Go deeper