Schools nationwide prepare for packed kindergartens this fall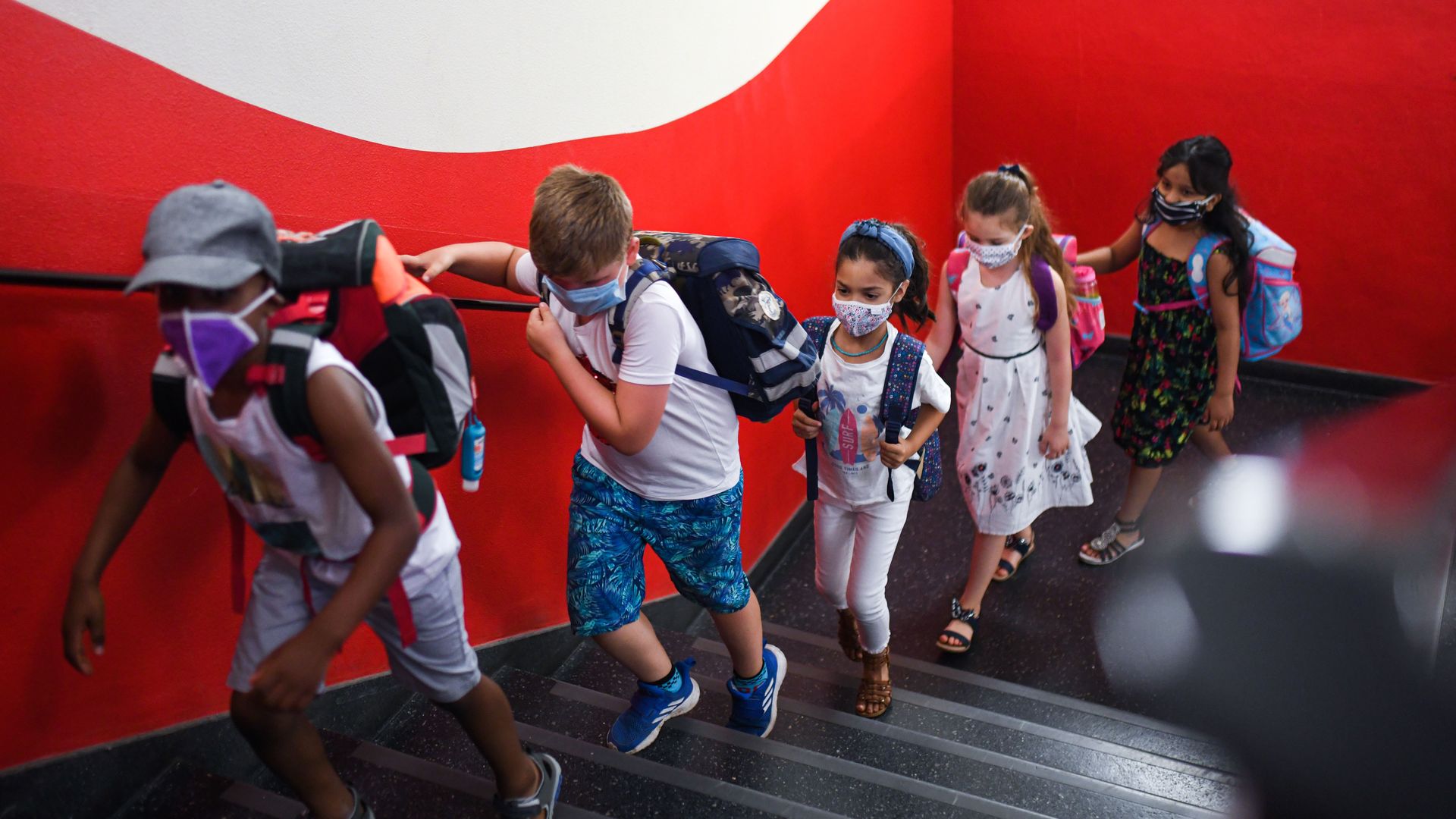 School districts across the United States expect one of the largest kindergarten classes to date this fall, largely due to the coronavirus pandemic, the Associated Press reports.
Why it matters: Last year, the number of four-year-olds enrolled in preschool fell from 71% to 54% during the pandemic. This fall, students who missed out on kindergarten because of pandemic-related disruptions are expected to return and do so less prepared than usual.
"It is important that teachers realize that the routines are going to be different than perhaps what you may have expected of learners in the past," Irene Parisi, Connecticut's chief academic officer, told AP.
The superintendent of the Freeman School District in Rockford, Wash., said nearly one-third of the children did not attend preschool or kindergarten last school year.
It remains unclear just how large the kindergarten classes may be.
Go deeper