Pelosi says she won't "give up" on Manchin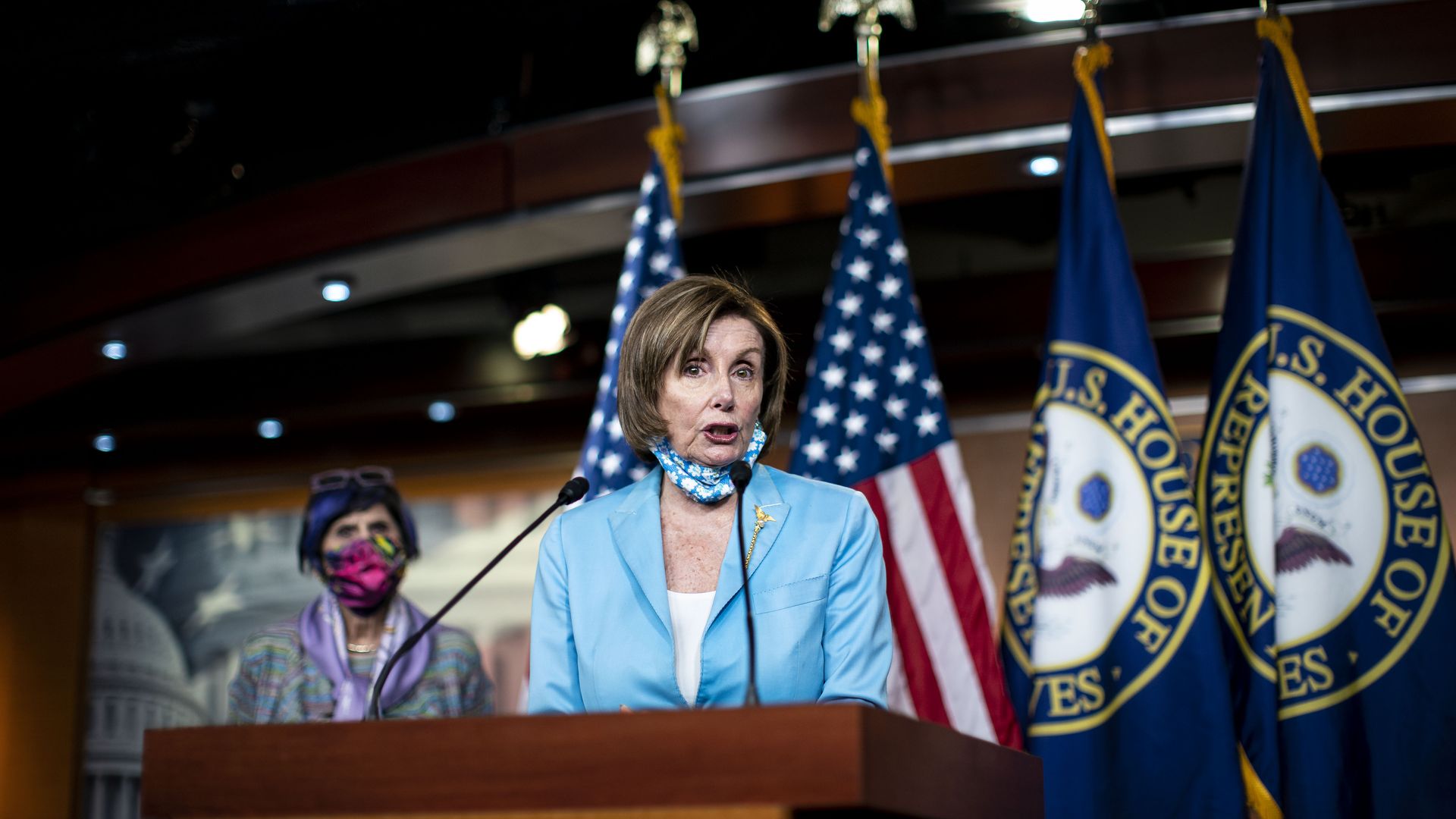 House Speaker Nancy Pelosi (D-Calif.) said Sunday that she won't "give up" on Sen. Joe Manchin (D-W.Va.), who has been acting as an obstacle on the House Democrats' election reform bill, Politico reports.
The big picture: Manchin has opposed some of the more high-profile legislation, which House Democrats have backed, and has ultimately played a pivotal role in much of the success, or failure, of House-passed bills in the Senate.
Manchin recently wrote an op-ed opposing the bill, arguing that in its current state, it would "destroy the already weakening binds of our democracy."
"I don't give up on Joe Manchin," Pelosi said on Sunday. "As I said to him, 'I read the op-ed. You left the door open, and we're going to go right in.'"
Last week, Senate Majority Leader Chuck Schumer indicated that he intends to hold a vote on the matter regardless of where Manchin stands. However, he has said that he would consider tweaking the bill at Manchin's suggestion, per Politico.
"Now, is it possible we might change a few things here and there? We're gonna do it," Schumer said.
Go deeper: House passes sweeping election and anti-corruption bill
Go deeper