G7 leaders pledge to share 1 billion COVID-19 vaccine doses in next year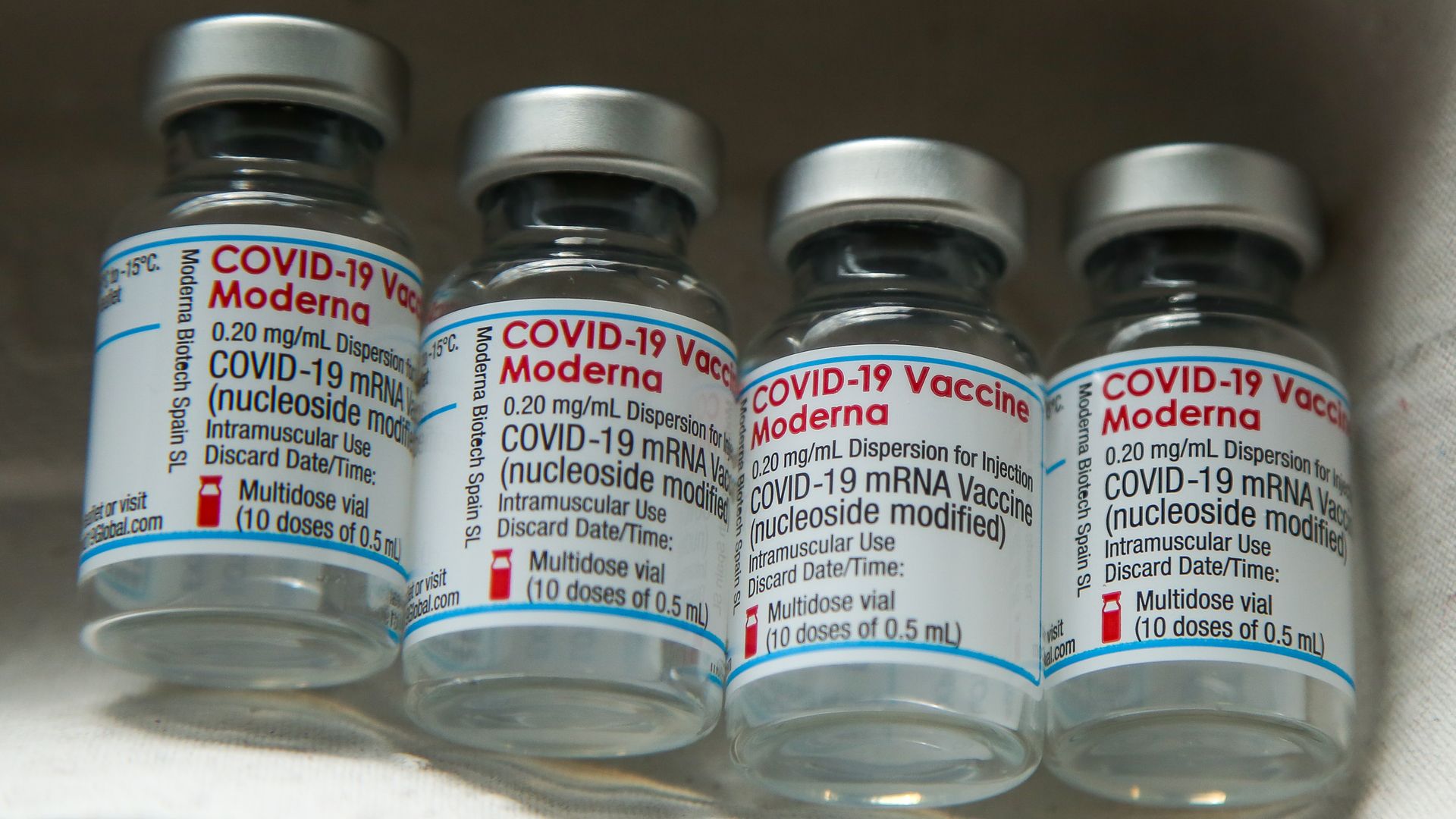 The Group of Seven nations will provide more than a billion coronavirus vaccine doses to aid global vaccination efforts over the next year, the leaders announced on the final day of the summit.
Why it matters: The G7 nations have been criticized for not sharing their vaccines, particularly with countries that have struggled to contain new waves of the virus.
According to the Associated Press, nearly half of the combined population of the G7 countries have received at least one dose of the vaccine, while the worldwide percentage is less than 13%.
Sunday's announcement also includes plans to create frameworks to strengthen "collective defenses to threats to global health."
The G7 intends to coordinate global manufacturing capacity, improve early warning systems and support science in missions to shorten the cycle of creating safe vaccines, treatments and tests from 300 to 100 days.
What they're saying: "This is a moral imperative, but it is a necessity for the economic recovery to stick, because we can't have the world split into two tracks without negative consequences," said Kristalina Georgieva, the IMF's managing director, per AP.
Georgieva said vaccine donations are a good step; however, more needs to be done to deliver said vaccines into arms.
"The war is not yet won," she added.
Go deeper