DOJ leak probe sought Apple data on 73 phone numbers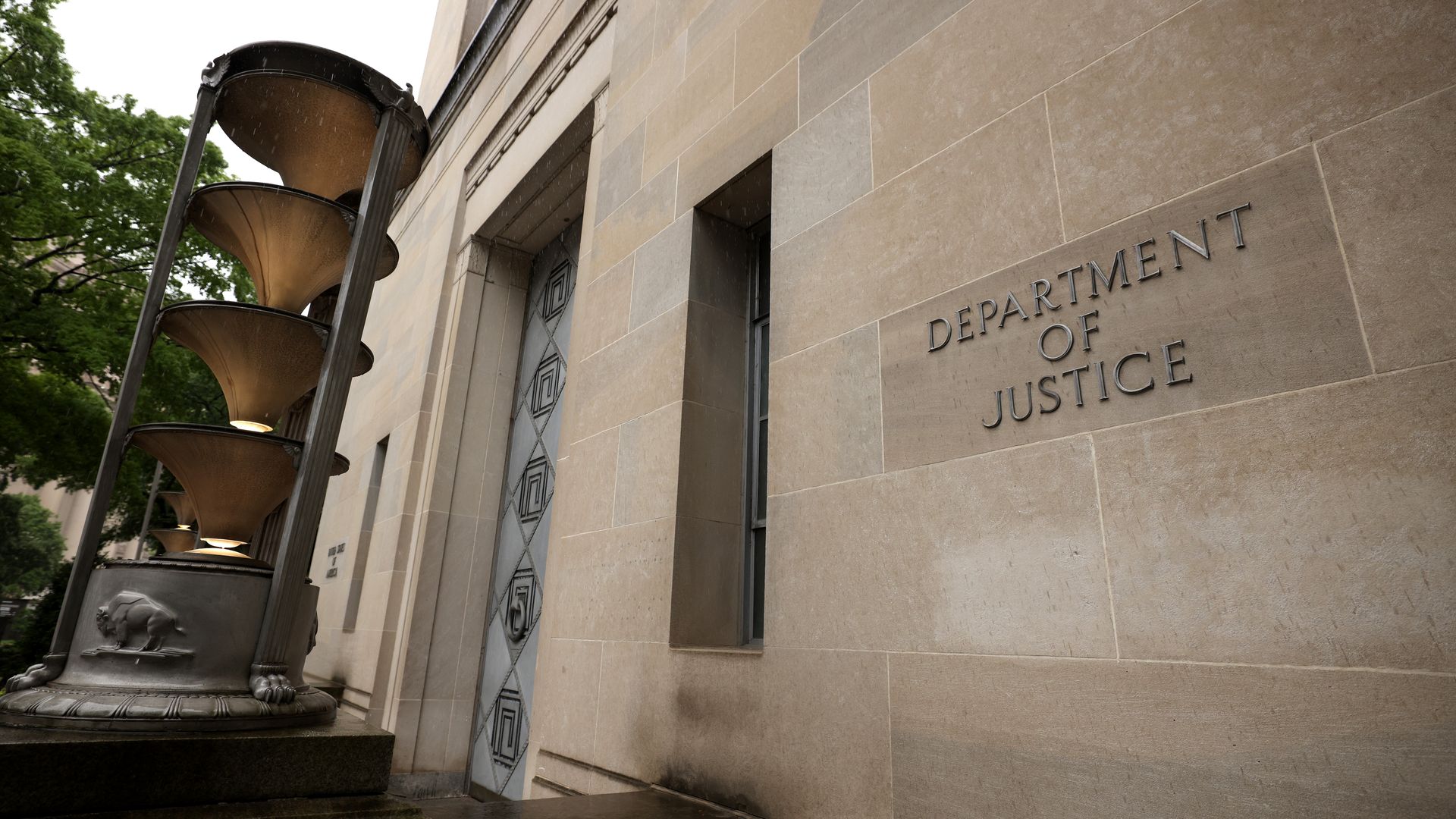 The Justice Department requested metadata on 73 phone numbers and 36 email addresses in a subpoena to Apple as part of a February 2018 investigation into lawmakers, staffers and their families, CNN reported Friday.
Why it matters: The DOJ's inspector general said earlier Friday that his office will investigate the department's handling of a leak investigation into former President Trump's political opponents, which included the subpoena to Apple.
The state of play: Apple said Friday it has tightened some of its rules regarding legal requests after the fallout, Reuters reports. The company said it recently implemented a limit of 25 identifiers such as email addresses or phone numbers per legal request.
Apple received the subpoena on Feb. 6, 2018, but it did not say who the DOJ was investigating or why, the company said. It was later revealed the targeted accounts belonged to House Intelligence Committee members, their aides and their families as part of a crackdown on media leaks related to possible collusion between the Trump campaign and Russia.
Sources told CNN that the subpoena demanded information on the targeted accounts starting with their creation through the day of the subpoena.
The information provided was limited to metadata and account subscriber information, Apple said, and did not include content like emails or pictures.
The company said it was prevented from informing customers per normal procedures due to the nondisclosure order, which was extended three times, each time for a year.

Apple said it informed impacted customers on May 5, 2021 when the order was not extended again.

The data handed over by Apple ultimately did not tie the links to the committee members or other people linked to the committee, according to the New York Times.
What they're saying: "In this case, the subpoena, which was issued by a federal grand jury and included a nondisclosure order signed by a federal magistrate judge, provided no information on the nature of the investigation and it would have been virtually impossible for Apple to understand the intent of the desired information without digging through users' accounts," Apple said in the statement to CNN.
"Consistent with the request, Apple limited the information it provided to account subscriber information and did not provide any content such as emails or pictures."
The big picture: At least a dozen people linked to the House Intelligence Committee had records seized between 2017 and early 2018, including Rep. Adam Schiff (D-Calif.), who now chairs the committee, and Rep. Eric Swalwell (D-Calif.), a fierce Trump critic.
Microsoft received a similar subpoena in 2017 related to a congressional staffer's personal email account, according to CNN.
As part of the leak investigation, the DOJ also seized the phone records of journalists at multiple major media companies.
Go deeper: Justice Department probes Trump DOJ targeting of media and Congress
This story has been updated with information on Apple's new limits.
Go deeper