Schumer demands Barr and Sessions testify over DOJ's targeting of House Democrats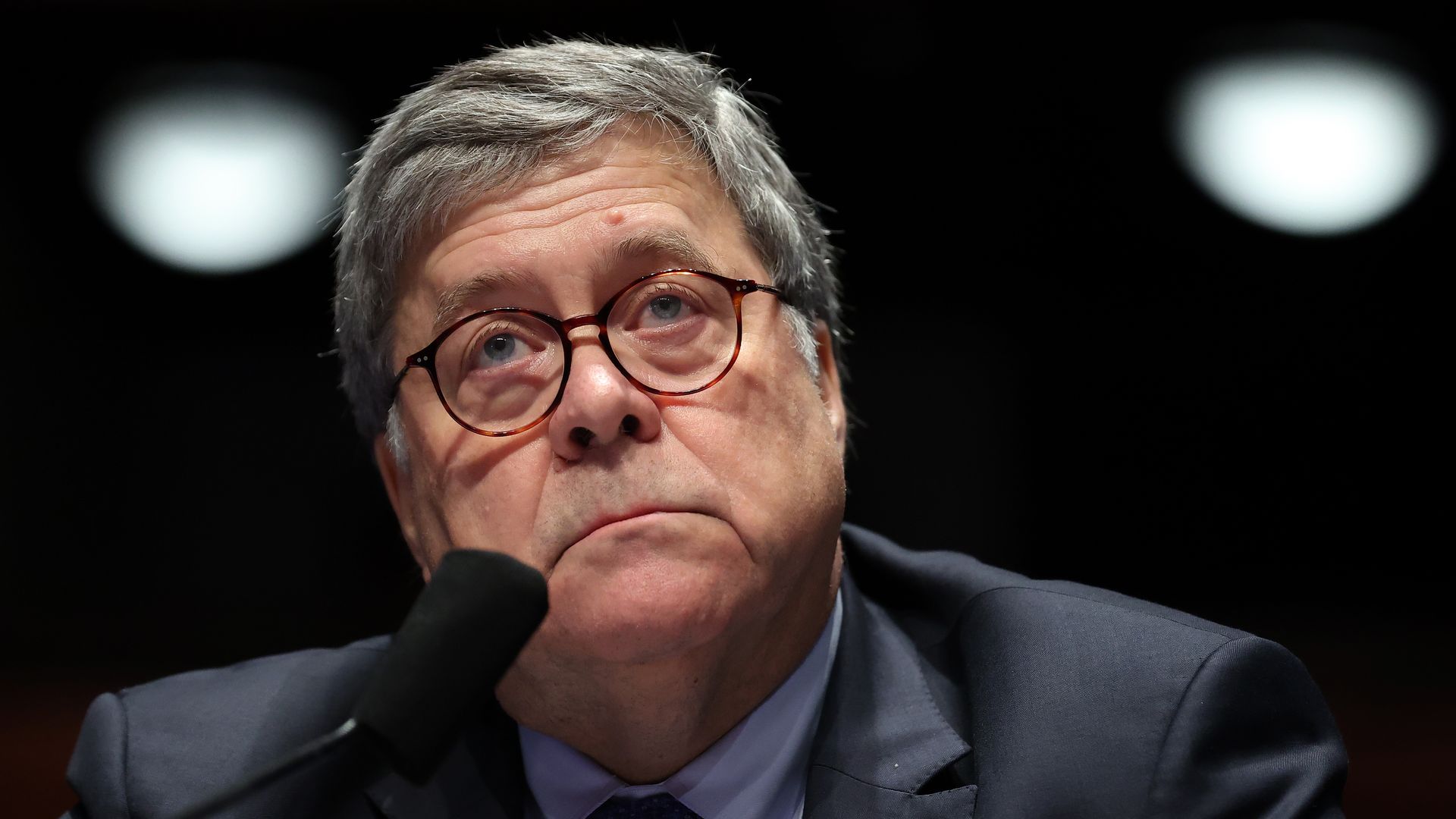 Senate Majority Leader Chuck Schumer (D-N.Y.) and Senate Judiciary Chairman Dick Durbin (D-Ill.) called on former Attorneys General Bill Barr and Jeff Sessions Friday to testify over the Trump Justice Department's secret subpoenas for data belonging to House Democrats.
Driving the news: At least a dozen people linked to the House Intelligence Committee had records seized between 2017 and early 2018, as part of the Justice Department's crackdown on media leaks related to the investigation into potential coordination between the Trump campaign and Russia.
Context: One of the lawmakers targeted was Rep. Adam Schiff (D-Calif.), who now chairs the committee and has called for an inspector general investigation into federal prosecutors who subpoenaed and obtained a gag order on Apple.
Rep. Eric Swalwell (D-Calif.), a fierce critic of former President Trump, was also targeted. "Like many of the world's most despicable dictators, former President Trump showed an utter disdain for our democracy and the rule of law," Swalwell said in a statement addressing the revelations.
House Speaker Nancy Pelosi has also called for an investigation into the matter, calling it "yet another egregious assault on our democracy waged by the former president."
The data handed over by Apple and other evidence ultimately did not tie the committee members and other people linked to the committee to the leaks, according to the New York Times.
What they're saying: "This is a gross abuse of power and an assault on the separation of powers. This appalling politicization of the Department of Justice by Donald Trump and his sycophants must be investigated by both the DOJ Inspector General and Congress," Schumer and Durbin said in a statement.
"Former Attorneys General Barr and Sessions and other officials who were involved must testify before the Senate Judiciary Committee under oath. If they refuse, they are subject to being subpoenaed and compelled to testify under oath," they added.
"In addition, the Justice Department must provide information and answers to the Judiciary Committee, which will be vigorously investigation this abuse of power."
"This issue should not be partisan; under the Constitution, Congress is a co-equal branch of government and must be protected from an overreaching executive, and we expect that our Republican colleagues will join us in getting to the bottom of this serious matter."
The big picture: As part of the leak investigation, Trump's Justice Department also secretly seized the phone records of journalists working for CNN, Washington Post and New York Times.
Go deeper