Oregon lawmaker expelled from office for helping rioters breach state Capitol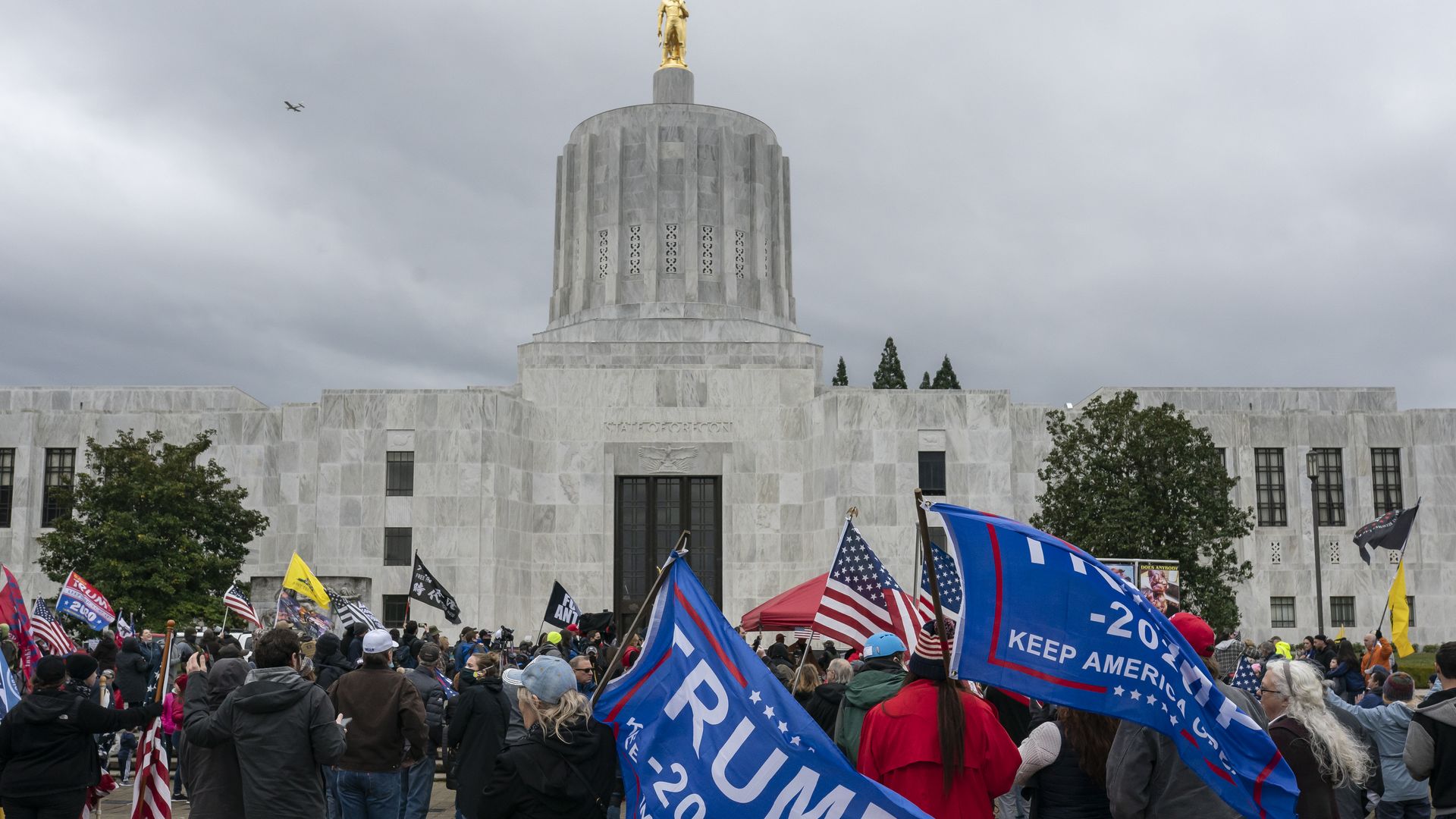 Oregon lawmakers voted 59-1 late Thursday to expel GOP state Rep. Mike Nearman from office after a video emerged that appeared to show him coaching protesters on how to breach a closed state Capitol last year, the New York Times reports.
Why it matters: It is the first time in state history that a sitting lawmaker has been ejected from office. Nearman was the only one to vote against the resolution.
Other video footage appears to show Nearman opening two doors, enabling entrance to the Capitol for the rioters — many not wearing masks and waving flags supporting former President Trump,.
What they're saying: "Colleagues, it couldn't be any clearer. Rep. Mike Nearman intentionally allowed armed protestors, occupiers, to illegally enter the building during the peak of the pandemic," state Rep. Paul Holvey (D) said on the floor, USA Today notes.
"He coordinated with his supporters and extremist groups and then opened a door to let them in," Holvey added.
"His actions were blatant and deliberate, and he has shown no remorse for jeopardizing the safety of every person in the Capitol that day," state Speaker Tina Kotek (D) said, according to the Times.
The big picture: Nearman is facing charges of official misconduct and criminal trespass for his role in the Dec. 21 state Capitol breach.
He said on Thursday that the public should have never been kept out of the Capitol. Legislative leaders closed the building to the public due to the pandemic, per the Times.
Go deeper