Nevada governor signs law giving state first presidential primary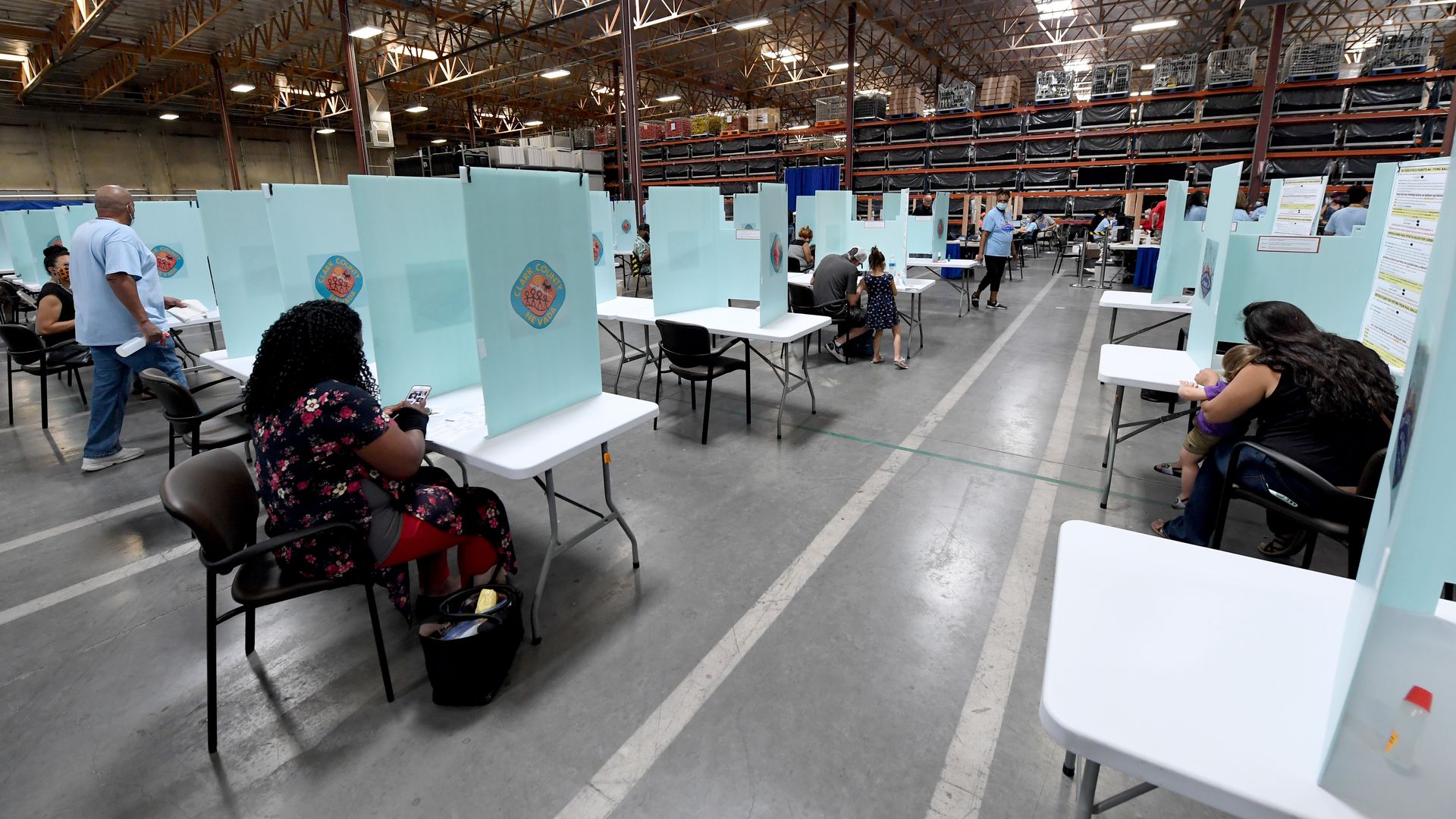 Gov. Steve Sisolak (D) signed a law Friday that would give Nevada the first presidential primary in 2024, bouncing New Hampshire and Iowa from being the first stops in the presidential nomination process, according to the Associated Press.
Why it matters: The law, which still needs to be approved by the national political parties, will likely trigger a cascade of other states to scramble to move up their state's contests to be earlier in the process, or to retain their early status.
Background: Democrats in Nevada, led by former Senate Majority Leader Harry Reid, began pushing for the change following the 2020 election, when they believed the Democratic caucuses in Iowa, marred by technology errors and glitches, led some voters to question the voting process.
Advocates of the new law also say that Nevada is more representative of the American electorate than Iowa and New Hampshire.
The law would make Nevada a government-run primary election rather than a state-run caucus meeting, per AP.
What they're saying: "Nevada represents a diverse constituency that presidential candidates need to talk to," Jason Frierson, the Nevada speaker of the house who pushed for the change, said Friday at a bill signing ceremony in Las Vegas, per AP.
"It is not just for us. It is for candidates to vet their issues and communicate with the kind of communities that they're going to be asking to vote for them in the national presidential election," Frierson said.
The big picture: The Democratic National Committee has not yet started writing rules for its nominating process, and likely will not until next year, per AP.
Republicans in four states that are early in the presidential nominating process jointly opposed Nevada's push, saying they support "protecting the presidential nominating schedule as it has existed for many years," according to AP.
Go deeper