Why buy-now-pay-later financing is so attractive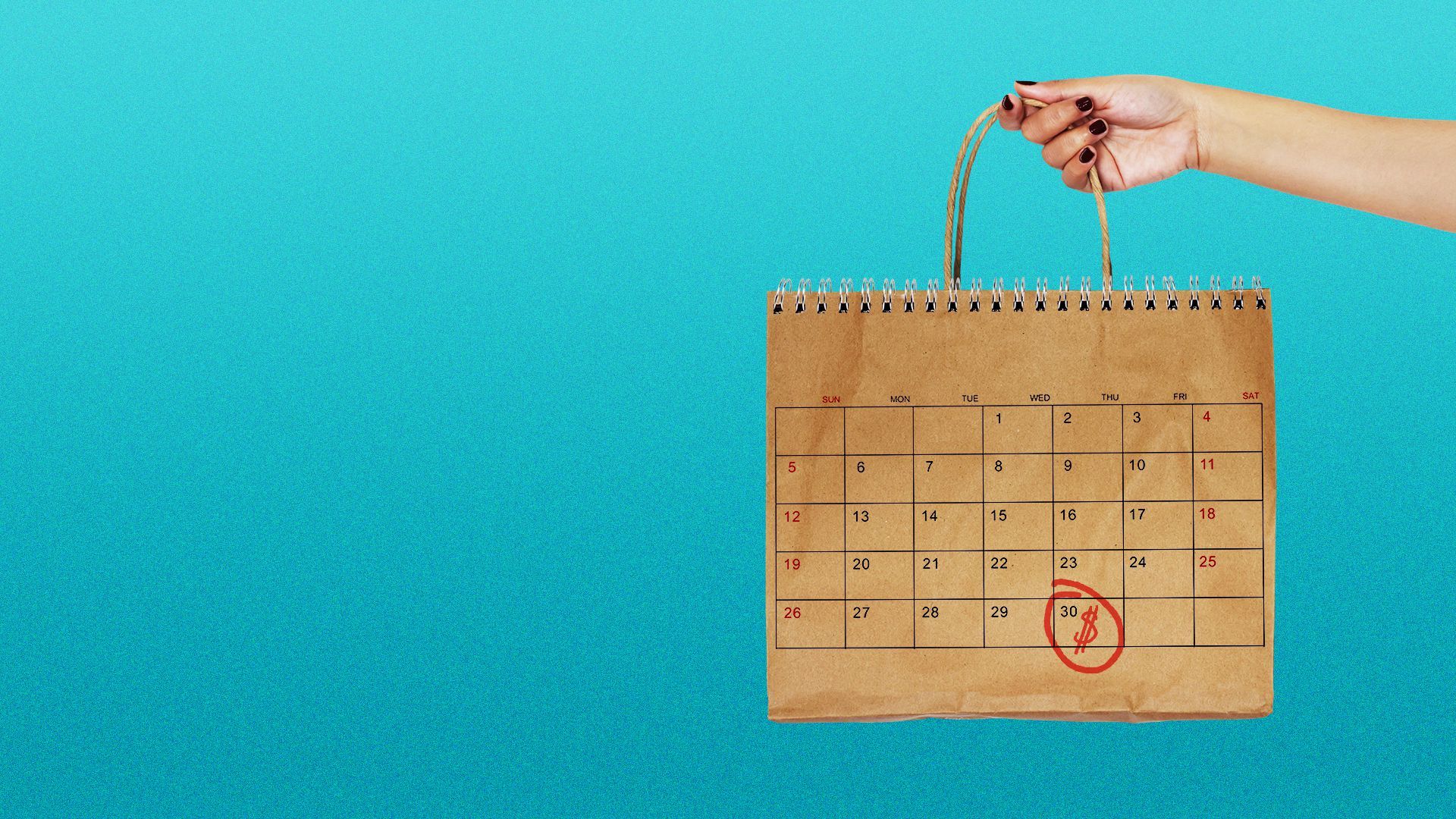 Buy-now-pay-later, or BNPL, is one of the fastest-growing areas of finance.
Why it matters: The biggest player in the space, Klarna, on Thursday announced that it has raised $639 million at a valuation of $45.6 billion — an astonishing quadrupling in value in just eight months.
For decades, credit cards have been the only practical way to borrow money to pay for big-ticket items that aren't quite as expensive as a car. Consumers liked credit cards for their convenience — and banks liked them for their high-interest rates. Now, finally, those cards have a competitor.
By the numbers: Klarna reported that its number of American customers is up 118% year over year; in the first quarter, it had $18.1 billion of transaction volume, mostly in Europe.
Those numbers are tiny compared to credit card volumes, which means that potential growth remains enormous. Mastercard, Visa and American Express between them had $3.5 trillion of volume on their credit cards in 2020, just in the USA.
The big picture: BNPL has clear advantages, for consumers, compared to credit cards.
It's often offered by merchants as a way to buy items interest-free.
It's easy to use BNPL only for major purchases, and not for day-to-day spending.
In the cases where you do pay interest, it doesn't compound as it does on credit cards.
How it works: Whenever you pay for an item on a credit card, you then have to pay interest on that purchase unless you make sure to pay off your credit card in full at the end of the month.
With BNPL, you're never defaulted to making interest payments. Either there's no interest at all, or else the interest rate is clearly stated upfront.
The bottom line: BNPL will never be as profitable as credit cards. But that hasn't stopped founders like Klarna's Sebastian Siemiatkowski from becoming billionaires.
Go deeper