Hong Kong to censor movies under China's national security law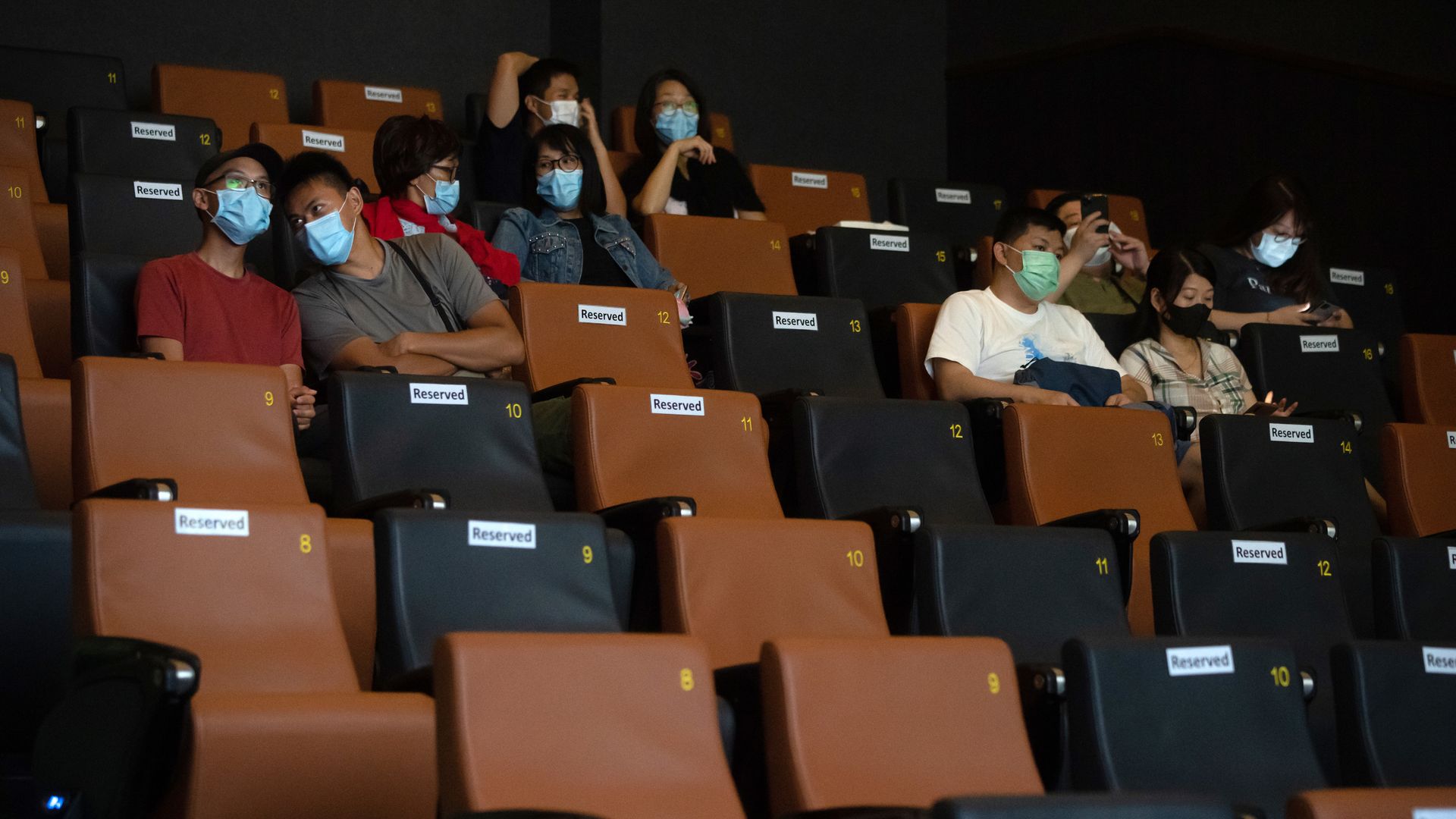 Hong Kong's government on Friday announced it will censor films that it says are endangering national security.
Why it matters: "The new guidelines ... are the latest sign of how thoroughly Hong Kong, a semiautonomous Chinese territory, is being reshaped by a security law enacted last year to quash antigovernment protests," the New York Times writes.
Details: The new guidelines state that Hong Kong officials are responsible for safeguarding national security, meaning they have the authority to examine and classify films, and ultimately block their distribution.
Movies that are seen as "objectively and reasonably capable of being perceived as endorsing, supporting, promoting, glorifying, encouraging or inciting" activities that "amount to an [offense] endangering national security" will be considered unfit for release, according to the guidelines.
What they're saying: "Although fundamental rights ... should be respected, the exercise of such rights are subject to restrictions provided by law that are necessary for pursuing legitimate aims, such as respecting the rights or reputation of others, and the protection of national security or public order, or public health or morals," a spokesperson for the Hong Kong government said in a statement.
Go deeper: New Hong Kong law sets harsh penalties for broadly defined political crimes
Go deeper