FDA clears 10 million J&J vaccine doses from contaminated Baltimore plant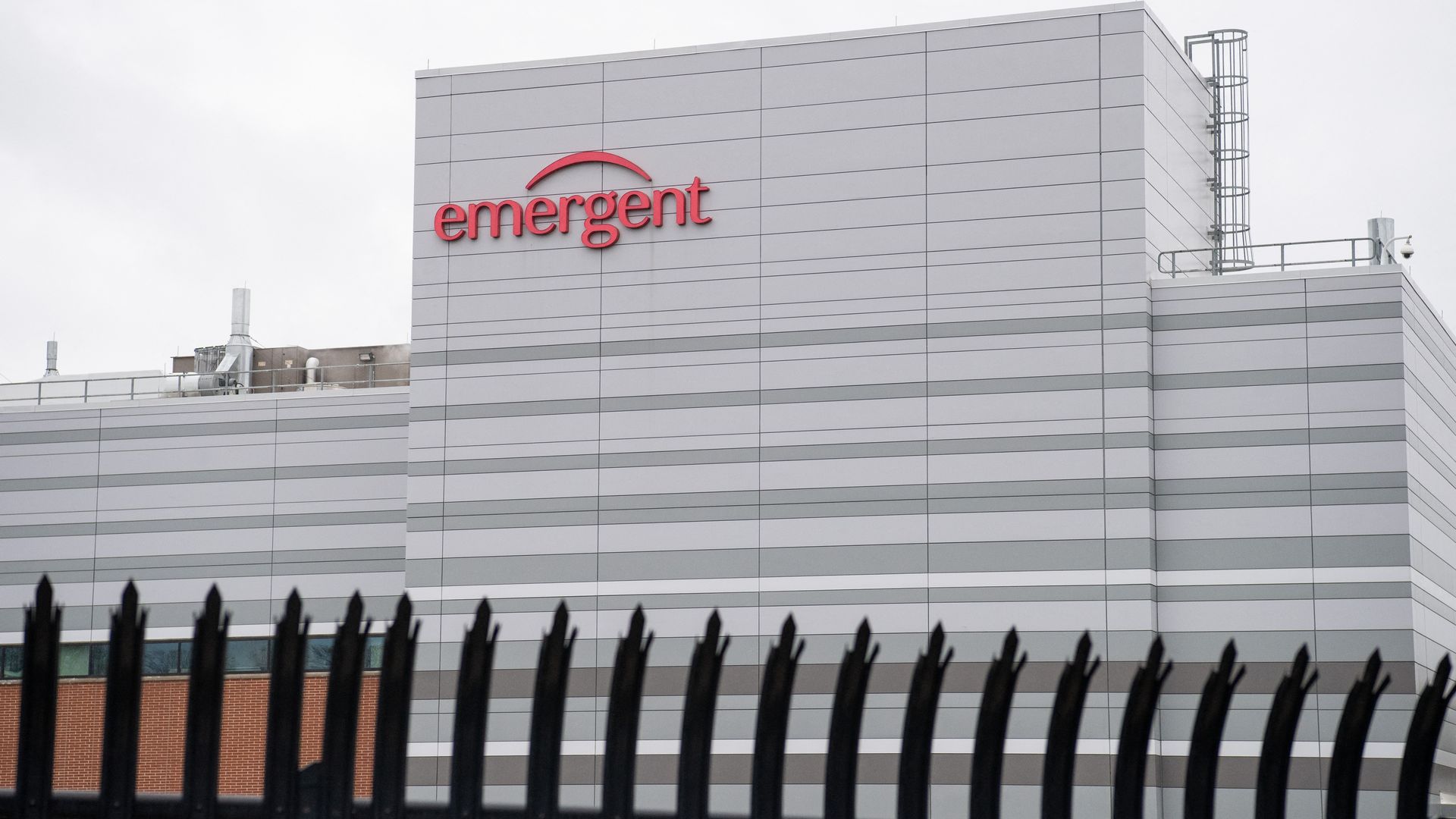 The Food and Drug Administration said Friday that it's allowing for the release of two batches of the Johnson & Johnson COVID-19 vaccine made at the Emergent BioSolutions facility in Baltimore, where 100 million doses had been set aside for review after an accidental contamination.
Why it matters: The two authorized batches amount to approximately 10 million doses of J&J's single-shot vaccine, according to AP. The doses could end up being used in the U.S. or exported to other countries.
The state of play: The FDA said it conducted a "thorough review of facility records" provided by Emergent — one of several contractors used by J&J to produce the vaccine in bulk — and concluded that the batches are "suitable" for use.
The agency noted that the authorization for use of those specific doses does not mean the Emergent BioSolutions plant will be included as an authorized manufacturer for the J&J vaccine.
The FDA identified some batches that were not suitable for use and said that others are still under review. The New York Times reported that the FDA determined 60 million doses must be thrown out.
Background: In March, workers at the Baltimore plant, which had been producing Johnson & Johnson and AstraZeneca vaccines, conflated the ingredients of the two vaccines, destroying 15 million doses of the J&J vaccine.
J&J said at the time that it identified a vaccine batch that "did not meet quality standards."
The plant had to cease making J&J vaccines altogether while the FDA conducted an investigation of the facility. Inspectors reported "unsanitary conditions, poorly trained employees and other problems," according to AP.
The big picture: The FDA also authorized an extension of the J&J vaccine's shelf life from three months to 4.5 months, after state health officials raised concerns that a slowdown in vaccine uptake could cause hundreds of thousands of doses to expire.
Go deeper