Teen who filmed George Floyd's murder wins honorary Pulitzer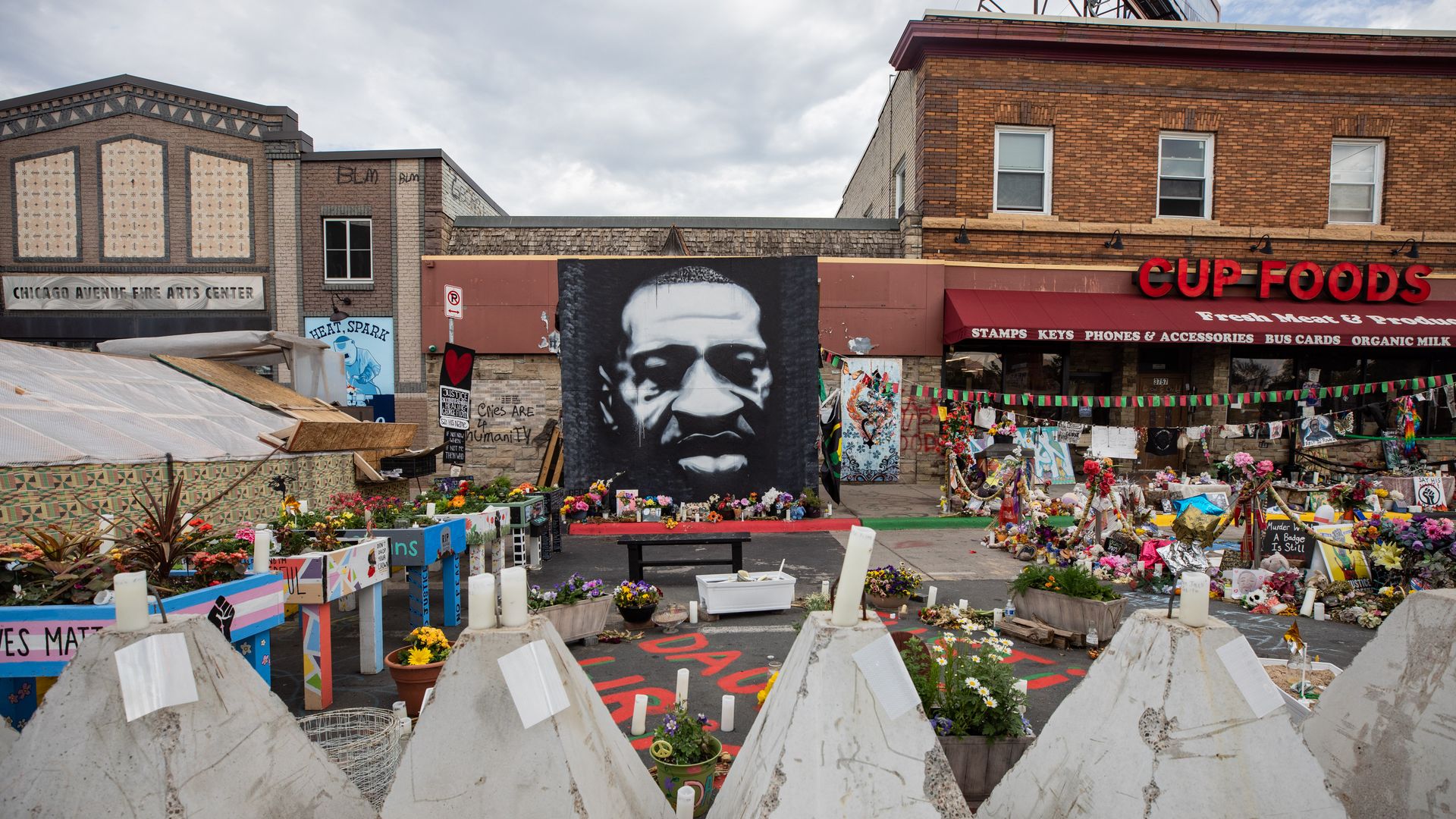 Darnella Frazier, who was 17 years old when she recorded the viral video of Derek Chauvin kneeling on George Floyd's neck, was awarded an honorary Pulitzer Prize Friday for documenting the painful and pivotal moment.
Why it matters: Frazier said that witnessing and filming the incident — which culminated in Chauvin's conviction in what advocates called one of the most important civil rights cases in decades — changed her. "I'm not who I used to be," she wrote in a tribute posted in May.
"Having to up and leave because my home was no longer safe, waking up to reporters at my door, closing my eyes at night only to see a man who is brown like me, lifeless on the ground," she wrote at the time.
"I used to shake so bad at night my mom had to rock me to sleep. Hopping from hotel to hotel because we didn't have a home and looking over our back every day in the process. Having panic and anxiety attacks every time I seen a police car ... I hold that weight."
Go deeper