Biden nominates Cuban-born vet as Navy Secretary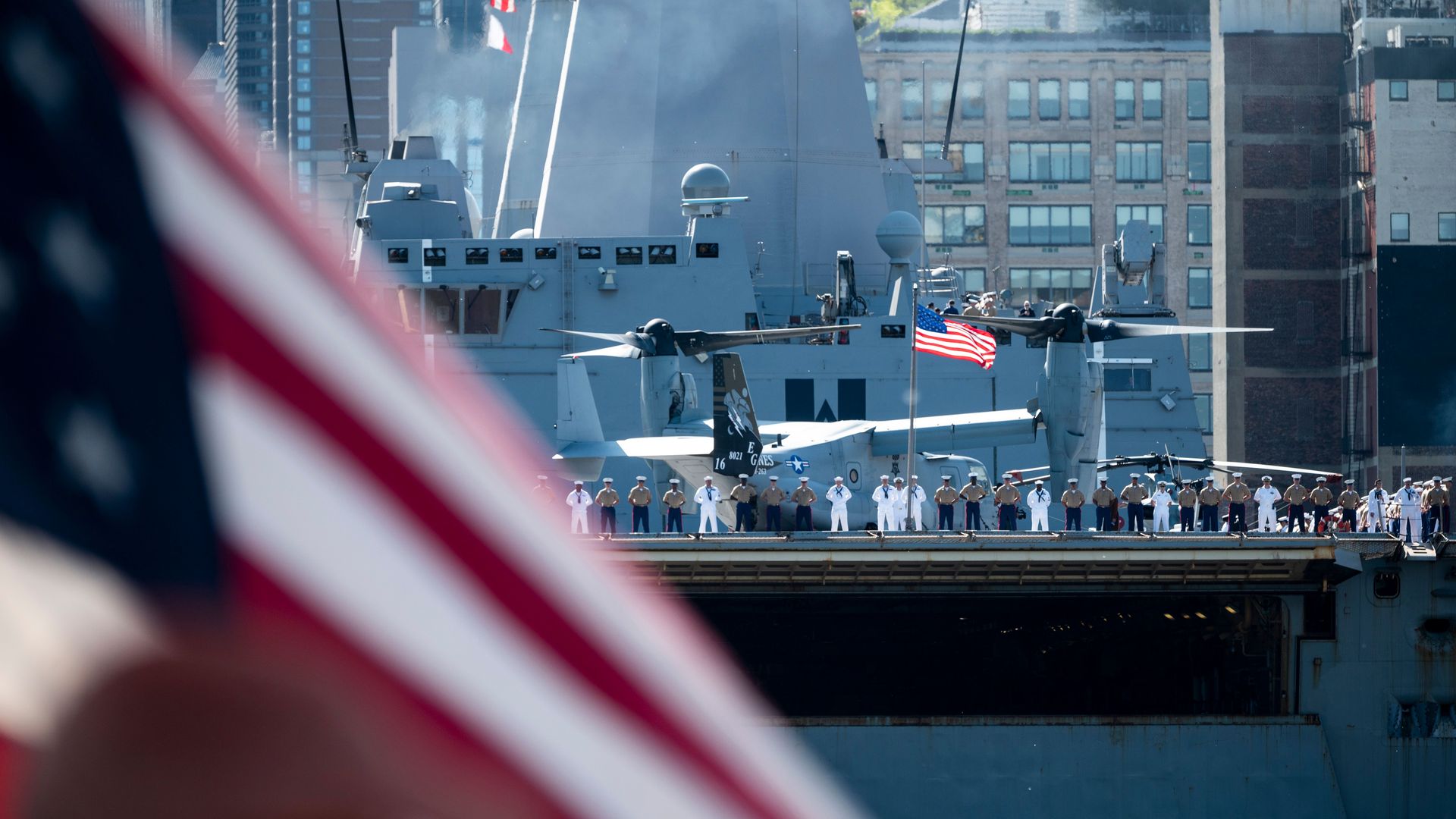 President Biden will tap Carlos Del Toro, a retired commander, to become secretary of the Navy, the White House announced Friday.
Why it matters: Del Toro, the CEO of a tech solutions company, has nearly 40 years of experience in national security, naval operations, budgeting and acquisition, per the White House. If confirmed by the Senate, Del Toro would be the second Latino to serve in the position.
The first was Eduardo Hidalgo under former President Carter.
His background: Del Toro was born in Havana, Cuba, and immigrated to the U.S. with his family in 1962 as refugees. After graduating from the U.S. Naval Academy in 1983, he served in the Persian Gulf during Operation Desert Storm before taking on senior-level roles at the Pentagon.
He has served as CEO and president of SBG Technology Solutions for the last 17 years, supporting defense programs in Navy issue areas including shipbuilding, AI, cybersecurity, acquisition programs and space systems.
He is backed by home-state Sen. Tim Kaine (D-Va.) per Politico, and was recently appointed to the U.S. Naval Academy Alumni Association's Special Commission on Culture, Diversity, and Inclusion.
"Del Toro would enter the Pentagon at a transformational moment for the Navy, which is struggling to align flat budgets with a modernization plan that calls for new classes of nuclear-powered submarines, a new 6th-generation fighter and new frigates and destroyers," Politico writes.
Go deeper