U.S. imposes new sanctions on Nicaraguan officials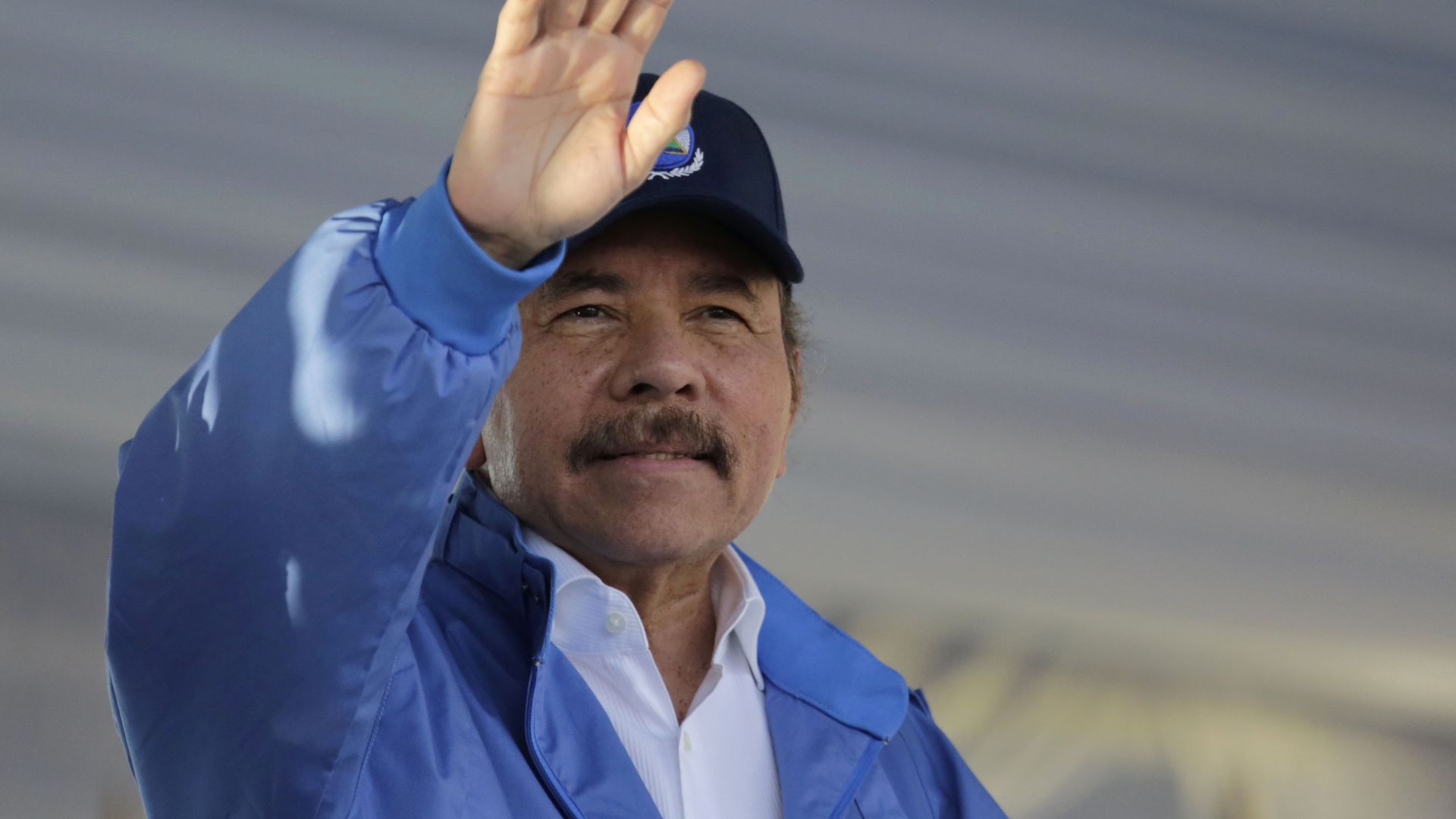 The State Department on Wednesday imposed new sanctions on several Nicaraguan officials associated with President Daniel Ortega.
Driving the news: Secretary of State Antony Blinken announced the sanctions in response to the arrests of several presidential candidates and other civil society and opposition leaders over the past week in Nicaragua, as the country prepares for elections in November.
Details: Blinken said four officials were being sanctioned, including Ortega's daughter, who also works as a senior government official, saying they supported a government which "has undermined democracy, abused human rights and enacted repressive laws," Reuters writes.
The sanctions will freeze any U.S. assets of those mentioned, and prohibits them from engaging in business dealings with Americans.
What they're saying: "The United States calls on President Ortega and the Nicaraguan government to immediately release presidential candidates Cristiana Chamorro, Arturo Cruz, Félix Maradiaga, Juan Sebastian Chamorro and other civil society and opposition leaders arrested in the past week, including in last night's crackdown, which sent independent journalists and activists into hiding for fear of reprisals," Blinken said, per a statement.
"In response to this wave of oppression and due to Nicaragua's failure to implement now-overdue electoral reforms called for by the Organization of American States and backed by the UN Human Rights Council, the United States is imposing sanctions on several members of the Ortega regime for their complicity in the Ortega regime's activities," he added.
"The region and the international community must stand with the Nicaraguan people in support of their right to freely choose their government and their freedom from repression and human rights abuses. President Ortega is defying the international community, and we will continue to respond."
Go deeper