Sen. Warner calls on Congress to act on cyberattacks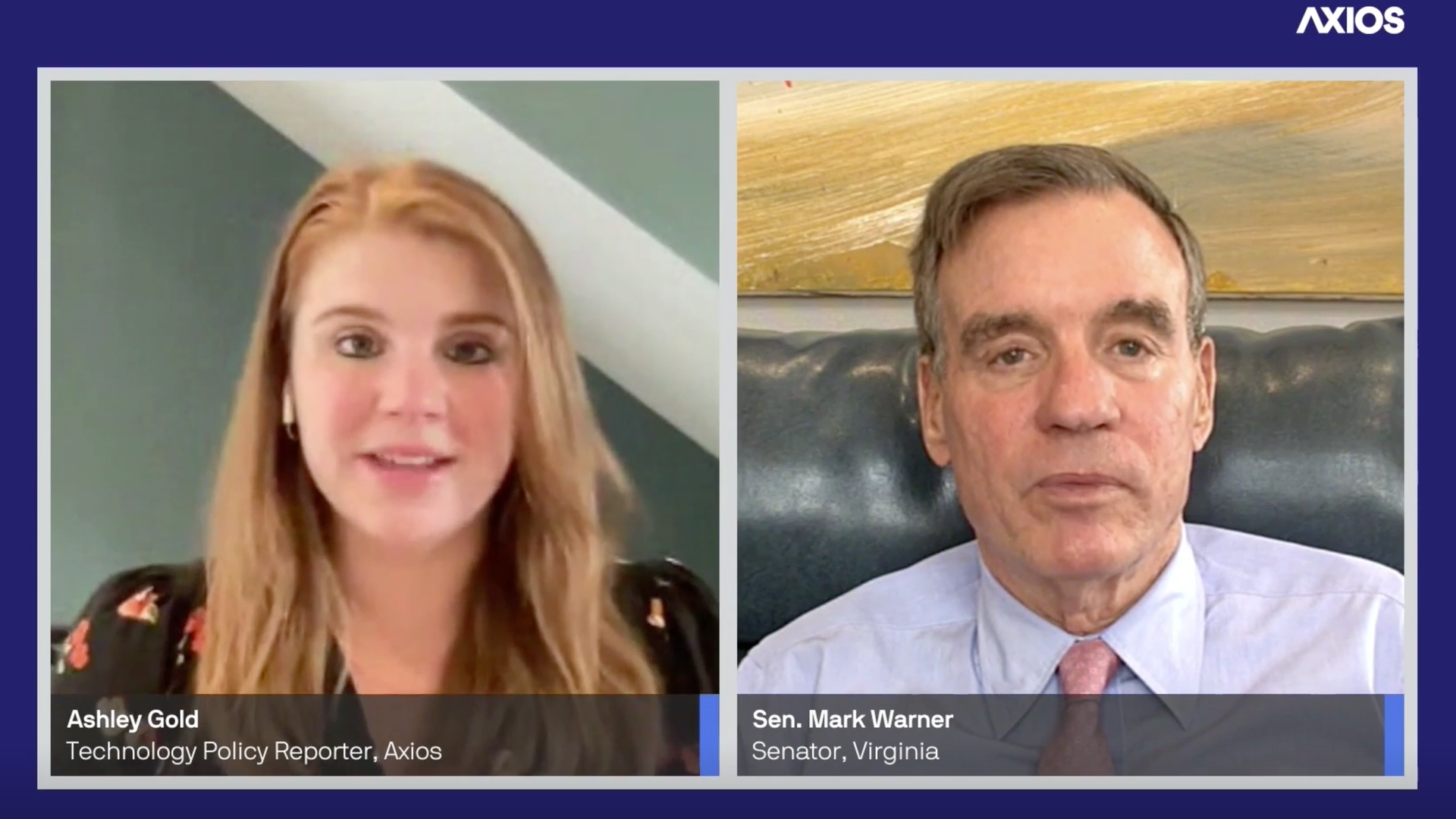 Congress needs to move swiftly to respond to ransomware attacks, Sen. Mark Warner (D-Va.) said at an Axios virtual event on Thursday.
Why it matters: Cyberattacks have plagued critical companies recently, stopping a fifth of beef production in the United States and compromising a major oil pipeline, among others.
Warner, who chairs the Senate Intelligence Committee, reiterated the importance of bipartisan legislation he is working on that would require companies to report their cyber vulnerabilities to the government.
What he's saying: Asked about the government's response to recent ransomware attacks, Warner said, "[T]he Biden administration has moved aggressively, but they can only do a certain amount of things. Congress needs to act."
"[W]e need to put this mandatory reporting bill in place," Warner added. "I've been saying for years, we have underestimated our cybersecurity vulnerabilities."
"My fear is cyber is moving from more and more sophistication. It's moving from simply exfiltrating information to potentially extraordinarily destructive actions. And we need to up our game."
Watch the full event here.
Go deeper