SEC will look to "freshen up" equity market's structure, chair says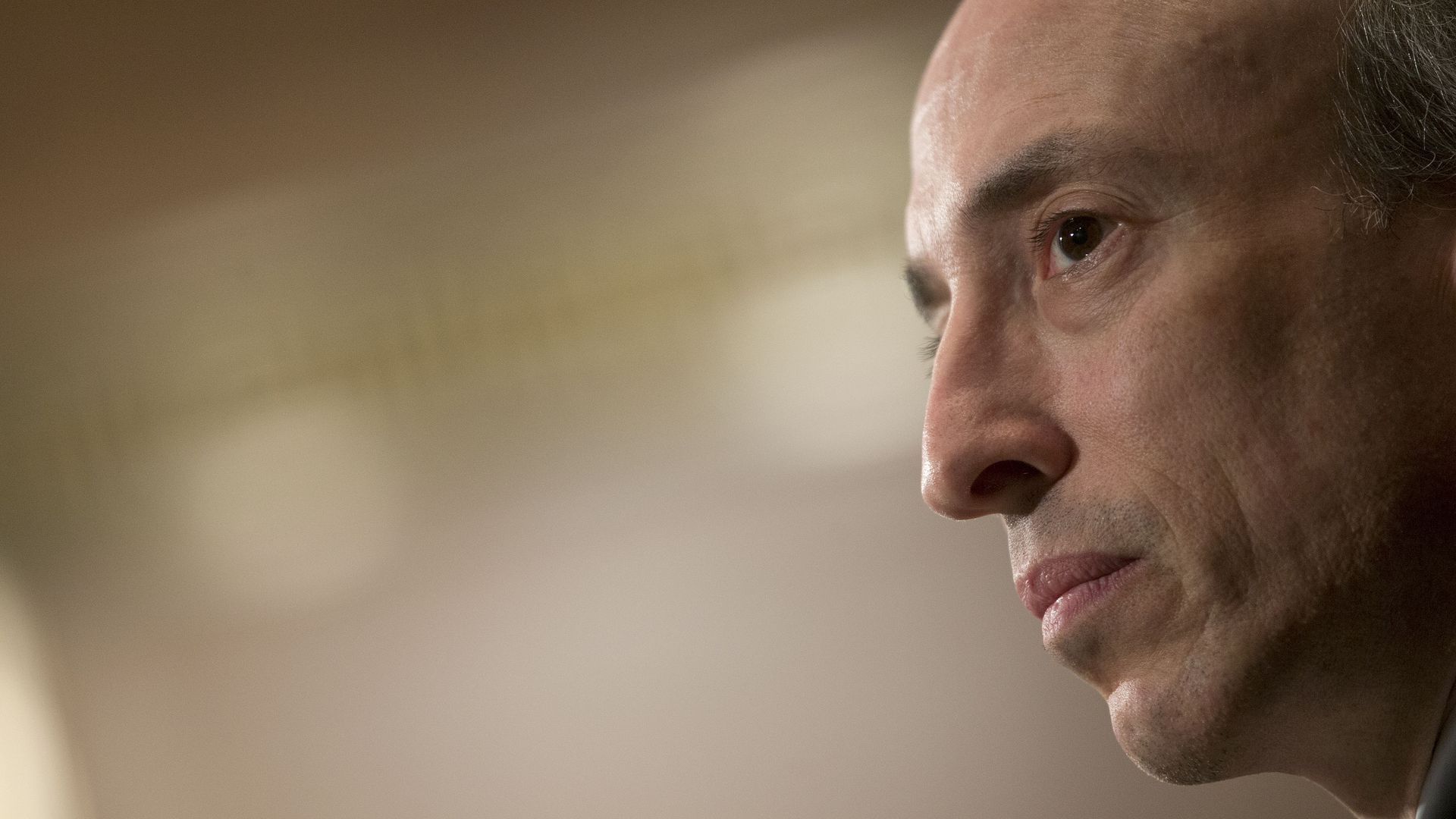 In appearances this week, SEC chairman Gary Gensler laid the groundwork for his agency to play offense.
Why it matters: Phenomenons like SPACs and an explosion of retail trading have taken off over the last year, presenting new market realities for regulators to consider. On Wednesday, Gensler outlined plans for a broad review of the equity market's structure — with a goal of modernizing the rules of the game.
"Rules mostly adopted 16 years ago do not fully reflect today's technology. I believe it's appropriate to look at ways to freshen up the SEC's rules," Gensler said in prepared remarks at the Global Exchange and FinTech Conference.
The comments followed an appearance at Monday's Wall Street Journal CFO Network Summit, where Gensler said he wanted to address market manipulation that takes place on social media, as well as insider trading.
Of note: One of the original meme stocks, GameStop, said Wednesday that the SEC is investigating trading activity in its shares — and those of other companies.
The big picture: Gensler had already indicated that he'd be a proactive chairman, as Axios' Kia Kokalitcheva reported.
But yesterday's comments suggest a more sweeping review of the equity markets than he has previously telegraphed.
"This reflects the realities of market conditions ... and [Gensler's] agenda is very much investor protection, and broader market structure issues that could lead to victimization of investors," Ken Joseph, Duff & Phelps' head of Americas regulatory consulting, tells Axios.
The details: Gensler also doubled down on concerns he previously expressed about the gamification of trading, and payment for order flow at off-exchange wholesale market makers.
The shares of Virtu Financial, one of the wholesalers, fell 8% Wednesday.
As far as timing for actual rule-change proposals, he said "it should not be confused with something that is far off," the WSJ reports.
What to watch: Gensler's next move on insider stock transactions. He said Monday he wants to revise the rules governing insider stock-buying arrangements, known as 10b5-1 plans.
"Assuming new rules pass, it will significantly alter the landscape for corporate insiders to defend themselves against charges of insider trading," Joseph says.
Go deeper