Johnson & Johnson says FDA has approved extended vaccine expiration date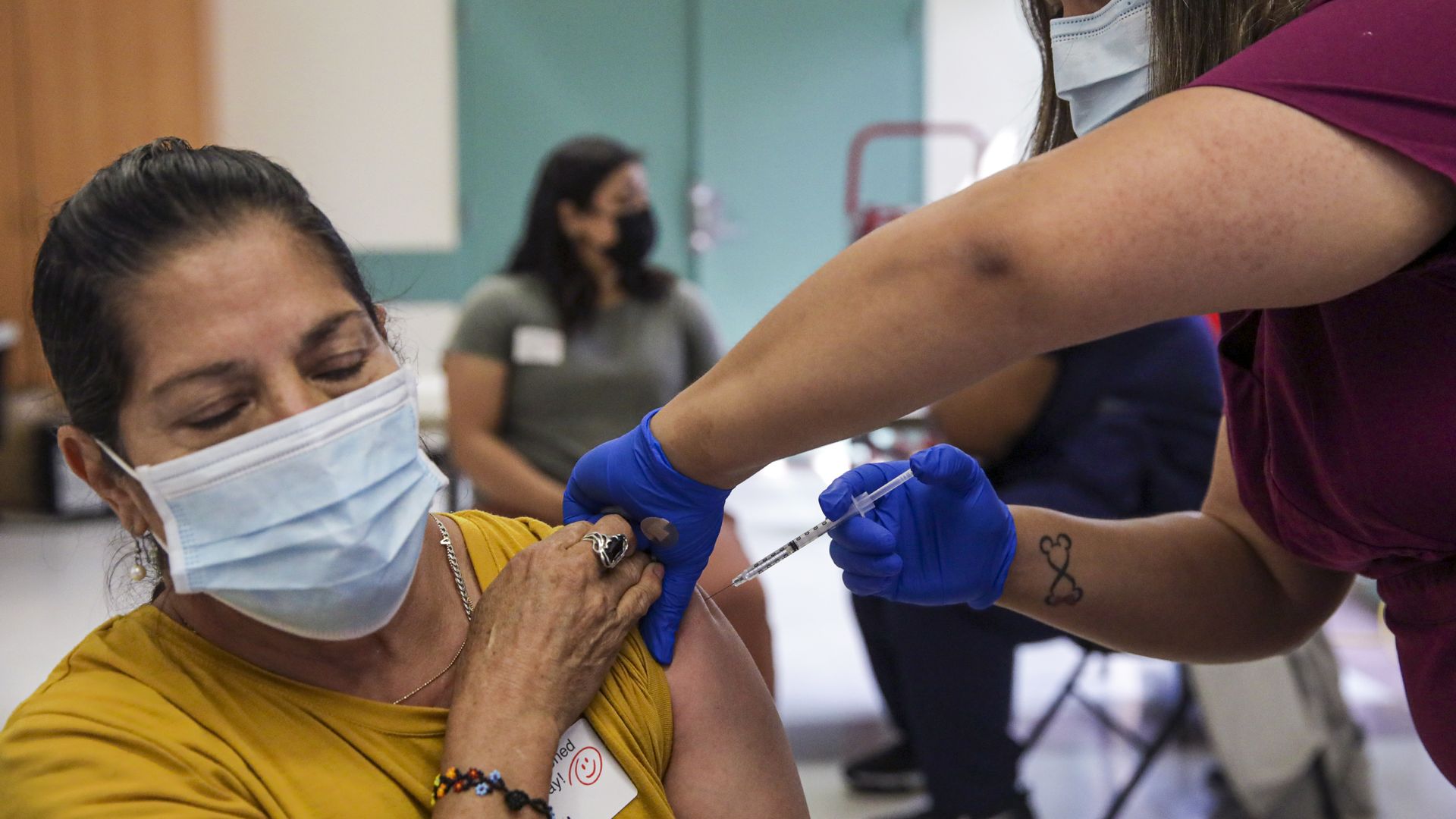 Johnson & Johnson announced Thursday that the FDA has authorized an extension of its COVID vaccine's shelf life from three months to 4.5 months.
Why it matters: Amid a slowdown in vaccine uptake, a number of state health officials had been sounding the alarm that hundreds of thousands of single-shot J&J doses could expire this month.
Prior to the FDA's extension, which the agency confirmed to Axios, J&J's vaccine could be stored at normal refrigeration temps for up to three months. Pfizer and Moderna's two-shot vaccines must be stored in colder temperatures, but can last for up to six months.
The extension is based on "data from ongoing stability assessment studies, which have demonstrated that the vaccine is stable at 4.5 months when refrigerated at temperatures of 36–46°F (2–8°C)," J&J said in a statement.
What they're saying: "A single-shot vaccine that provides protection and prevents hospitalization and death is an important tool in the global fight against COVID-19," J&J said.
"Evidence from our Phase 3 ENSEMBLE study demonstrates the efficacy of our single-shot COVID-19 vaccine, including against viral variants that are highly prevalent. Regardless of race and ethnicity, age, geographic location and comorbidities, these results remain consistent."
Vaccine providers should check the J&J website to confirm the vaccine's latest expiration dates, the company added.
The big picture: The authorization comes as COVID vaccine demand declines in the U.S., though it continues to skyrocket abroad.
In the U.S., over 10.1 million J&J doses have been delivered but not administered, according to CDC data.
President Biden has said he will send 20 million doses of COVID vaccines, including Pfizer, Moderna and J&J, to other countries by the end of June.
Go deeper