A secretive corner of the equity market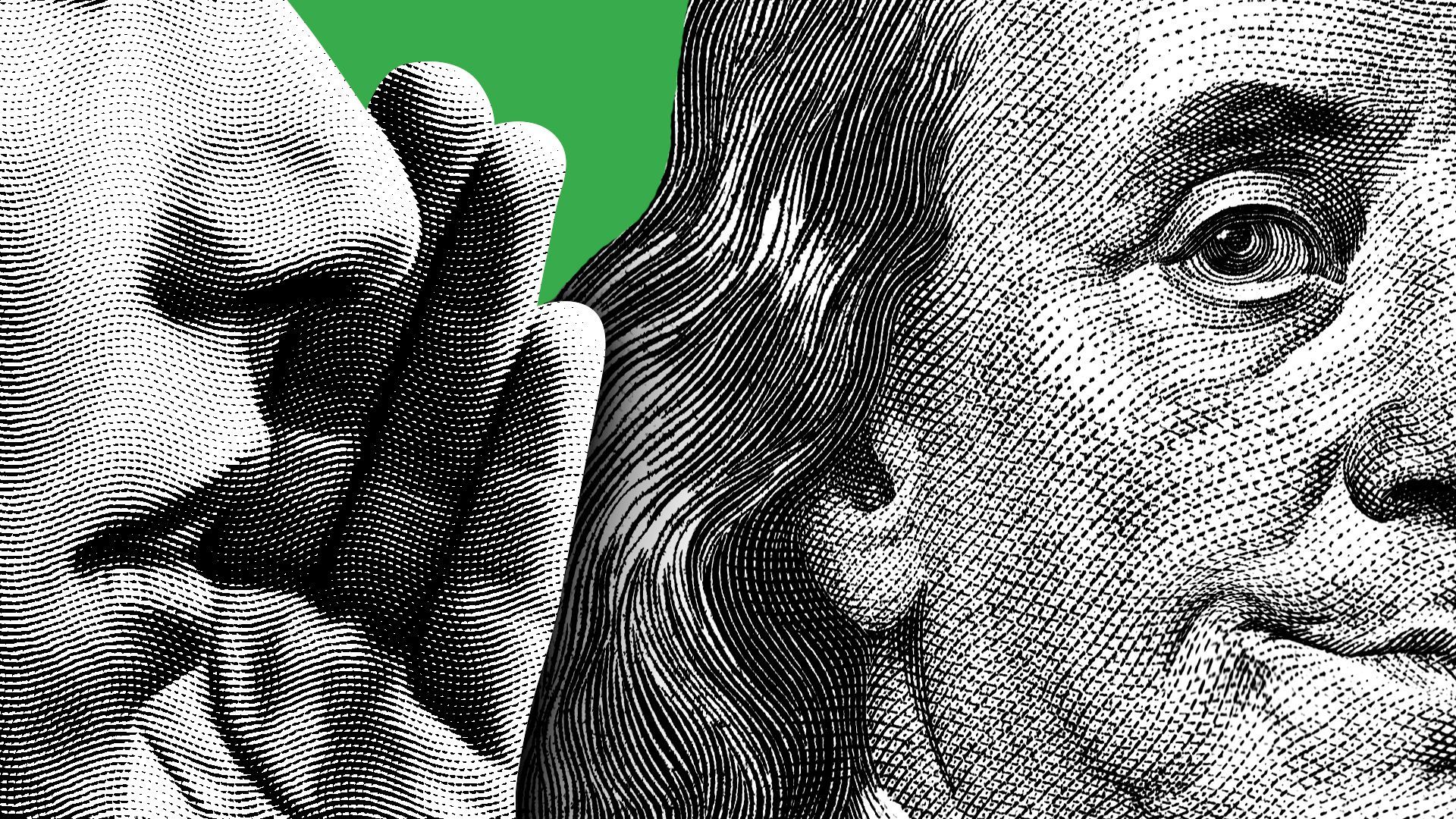 Investors on the hunt for buying opportunities in equities probably haven't come across some of this year's notable success stories. That's because they are hiding in an illiquid, old-school market — and being traded by fixed-income desks.
Why it matters: After Chapter 11, many companies are left for dead by the broader investing community — keeping their comebacks under the radar due to the private market in which they trade. SPACs (special purpose acquisition vehicles) are increasingly starting to take notice as they search for targets to buy.
Case in point: J.Crew.
As the U.S. comes out of the pandemic, J.Crew's shares have nearly doubled in value over the last three months, Axios has learned.
J.Crew is now part of a shadowy group of retailers — including Neiman Marcus, JCPenney and Belk — that have gone through bankruptcy and now sit in a kind of ownership purgatory, with their equity held by a disparate group of former creditors.
By the numbers: J.Crew's shares traded at $9 around March, and have moved up to $17 as the company's earnings rebounded.
With approximately 100 million shares outstanding, the equity is now worth around $1.7 billion.
How it works: When companies file for bankruptcy, their creditors usually wind up with ownership. It's the same idea as a bank taking over a house after the owner stops paying the mortgage.
In the case of companies, the creditors forgive some or all of their debt claims, and in return are given new private shares, or "reorganized equity."
The players: The reorg equities trade by appointment only. Buyers are often existing investors or distressed funds already tapped into the network.
Reality check: Some of the reorg equity holders never wanted to own it in the first place. Their ultimate goal is to sell the company outright or take it public.
The big picture: The plumbing remains antiquated in this corner of the world.
"It's a very thin market. The stocks are not listed somewhere, and you can't electronically trade them. It's ripe for disintermediation, like through the use of blockchain," Sanjeev Khemlani, leader of FTI Consulting's senior lender advisory practice, tells Axios.
The bottom line: J.Crew and others aren't meme stocks or SPACs (yet) — but they are real companies with real market capitalizations. They left the public market arena but may very well be back soon.
Go deeper