The priciest economy in years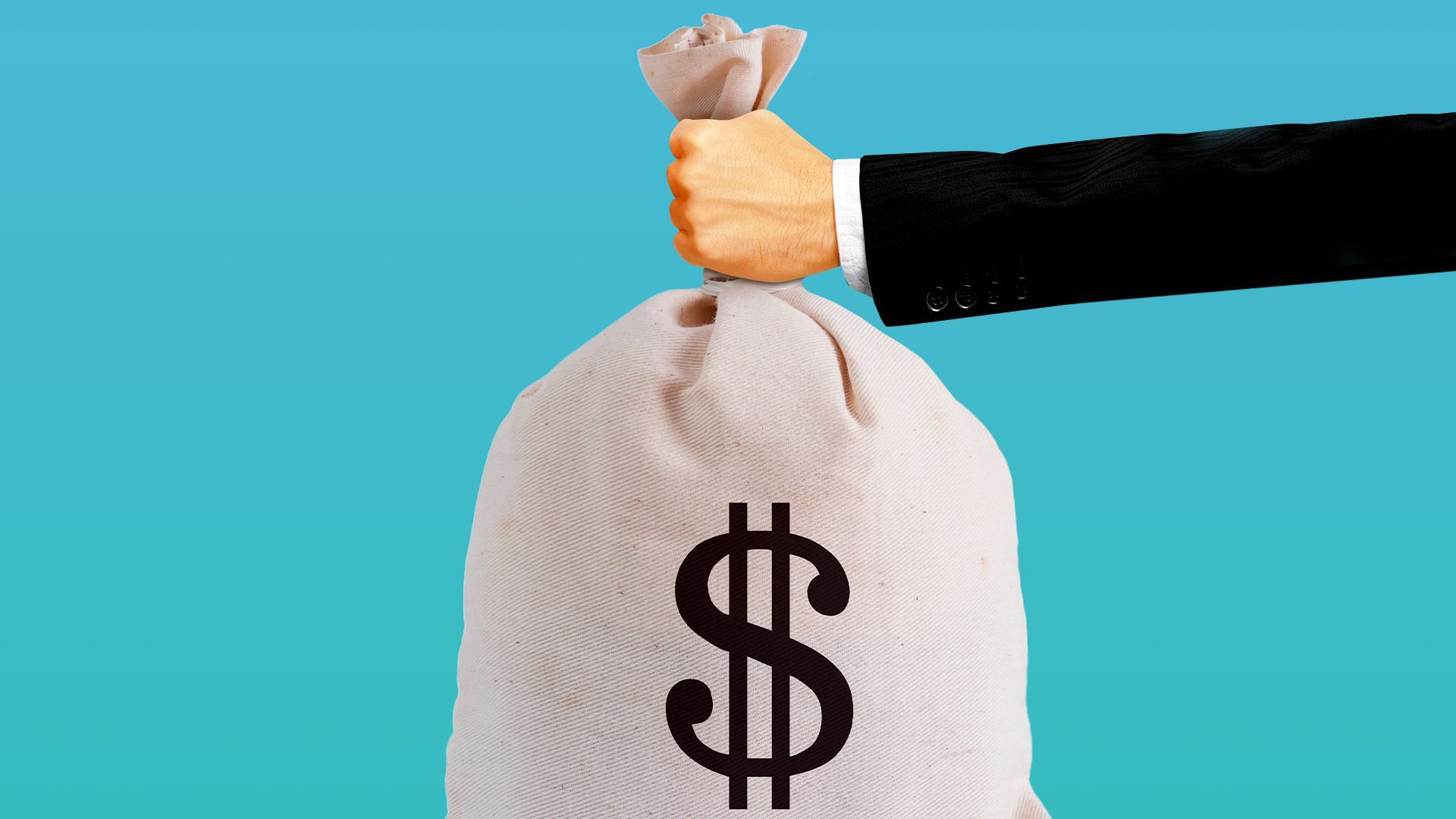 Pockets of the U.S. economy (housing and autos, for instance) are on fire — and consumers are having to pay more than they have in years, fresh inflation data today showed.
Why it matters: "Not everybody's wages are going up fast enough to keep up with these price increases," David Wessel, a senior fellow at the Brookings Institution, tells Axios.
In most cases, essentials — and the nice-to-haves — cost more now than before COVID-19 wrecked the economy.
What's happening: Prices in May for floor coverings, tools and outdoor equipment, plus moving and storage, saw the biggest monthly spike in records that go back to 1957.
An index that tracks furniture prices jumped the most in 45 years.
And then there's used car prices, which rose more than 7% in one month alone — after a 10% gain the prior month.
The big picture: Prices rose 5% from May 2020, a time when costs drifted lower as the world shut down. It was the biggest annual spike since 2008 — though the monthly pace (0.6%) slowed from April's.
Blame the "supreme imbalance between supply and demand coming out of the pandemic," says Nationwide economist Ben Ayers.
What they're saying: Roughly half of the inflation rise came from autos, car rentals and airfares.
"[A] narrow range of categories are accounting for a majority of the advance, and their contribution is unsustainable," Bespoke Investment Group's George Pearkes tweeted.
Put plainly, these price spikes may not stick around.
The bottom line: "[O]nly apparel prices are lower, by around 4%, than they were on average in 2019," says Cailin Birch, an economist at the Economist Intelligence Unit.
Prices for all other categories "have recovered … above (or in some cases well above) pre-pandemic levels."
Go deeper