HIV prevention and care lags for Latinos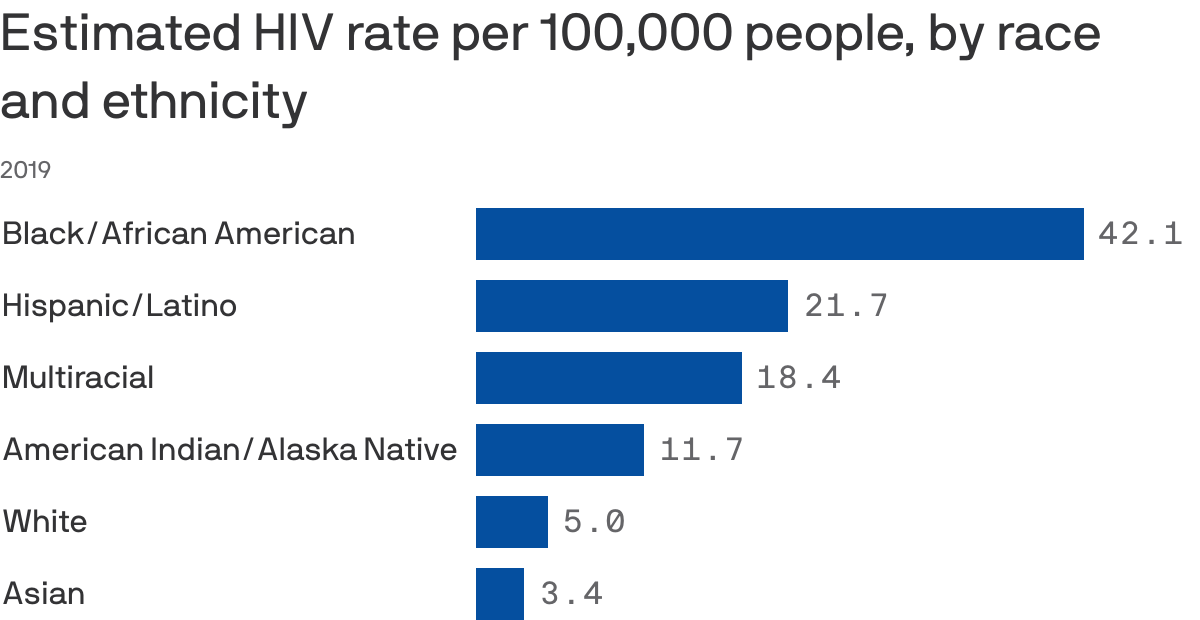 The incidence of HIV across the U.S. has gone down 73% since the first cases were reported in the country four decades ago, but the virus continues to ravage Latino and Black populations.
By the numbers: The Latino communities face four times the rates of HIV infection than white non-Hispanics in the U.S., per the CDC.
Latino gay men and Latina heterosexual women are the second and sixth groups most affected, according to CDC data on new diagnoses.
Incidence rates among 25-to-34-year-old Latino men have gone up 10% since 2014.
The bottom line: Hispanics and Latinos have lower viral suppression rates than the overall HIV-positive population in the U.S., which indicates they are facing barriers to care and not receiving antiretroviral treatments as needed.
They also have lower prescription access to PrEP, which helps prevent infection.
Go deeper