FBI director says cyber threat is increasing "almost exponentially"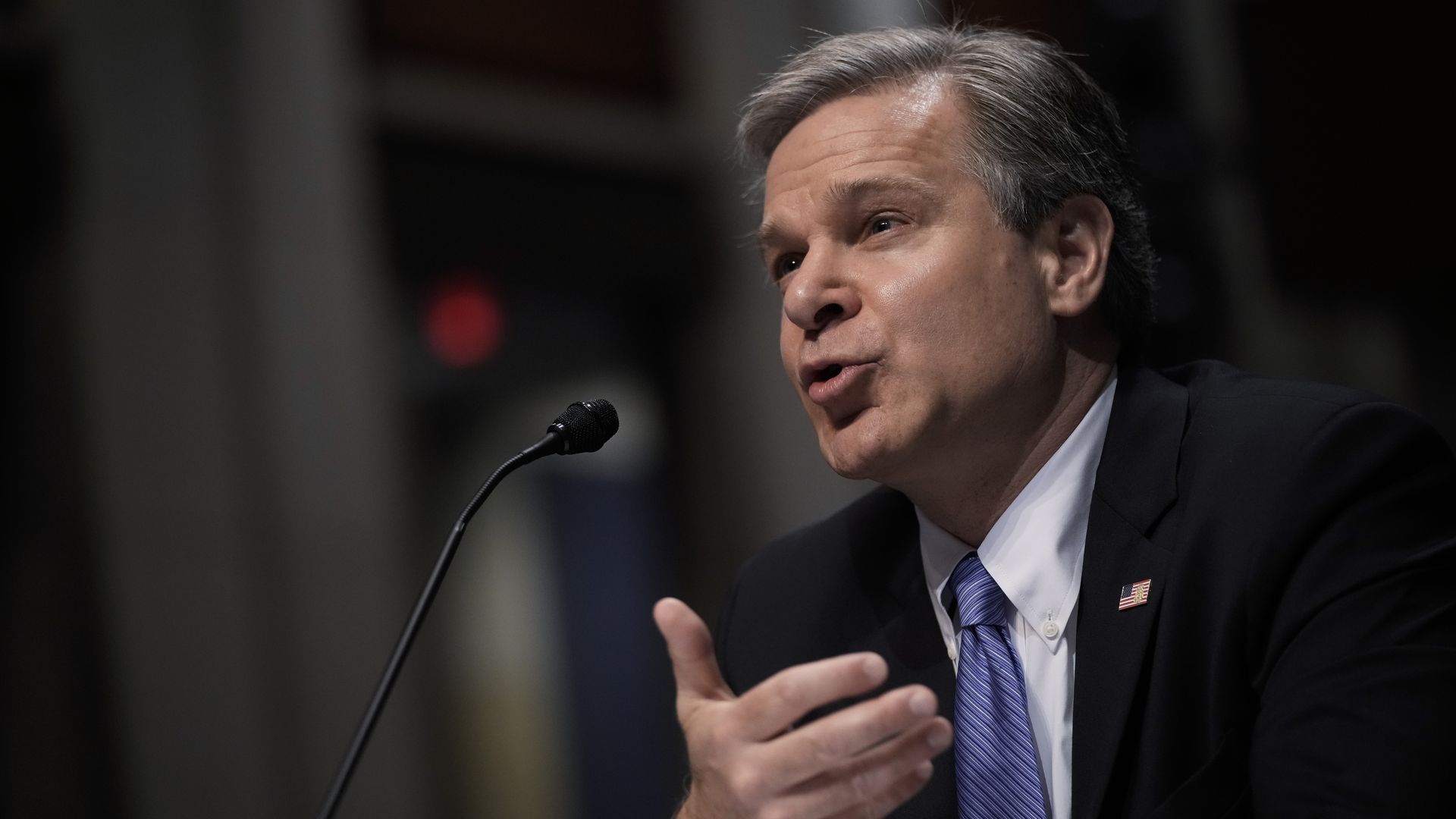 Cyber threats are increasing at a rapid pace, FBI director Christopher Wray warned on Thursday.
Why it matters: Multiple federal agencies and U.S. businesses — including meat producers and oil pipelines — have been breached this year, raising alarm for the nation's cybersecurity.
What he's saying: "We think the cyber threat is increasing almost exponentially," Wray said at a House Judiciary Committee hearing. "Ransomware alone, the total volume of amounts paid in ransomware has tripled over the last year, we're investigating 100 different ransomware variants."
"We're obviously investigating scores and scores and scores of nation state intrusions and other kinds of cyber criminal attacks, so the scale of this is something that I don't think this country has ever really seen anything quite like it and it's going to get much worse."
Details: Wray discouraged companies from making ransomware payments, warning that victims of attacks don't always get back their data, even after paying.
Wray said the "most important part" in preventing ransomware attacks is to "communicate and coordinate with law enforcement right out of the gate."
The big picture: The Biden administration has urged businesses to implement stronger measures to prevent ransomware attacks, and the Department of Justice announced this month that it will treat the attacks with similar protocols it uses for terrorism.
Go deeper: Sen. Warner calls on Congress to act on cyberattacks
Go deeper