Cap for on-site federal workers lifts without requirement for COVID vaccines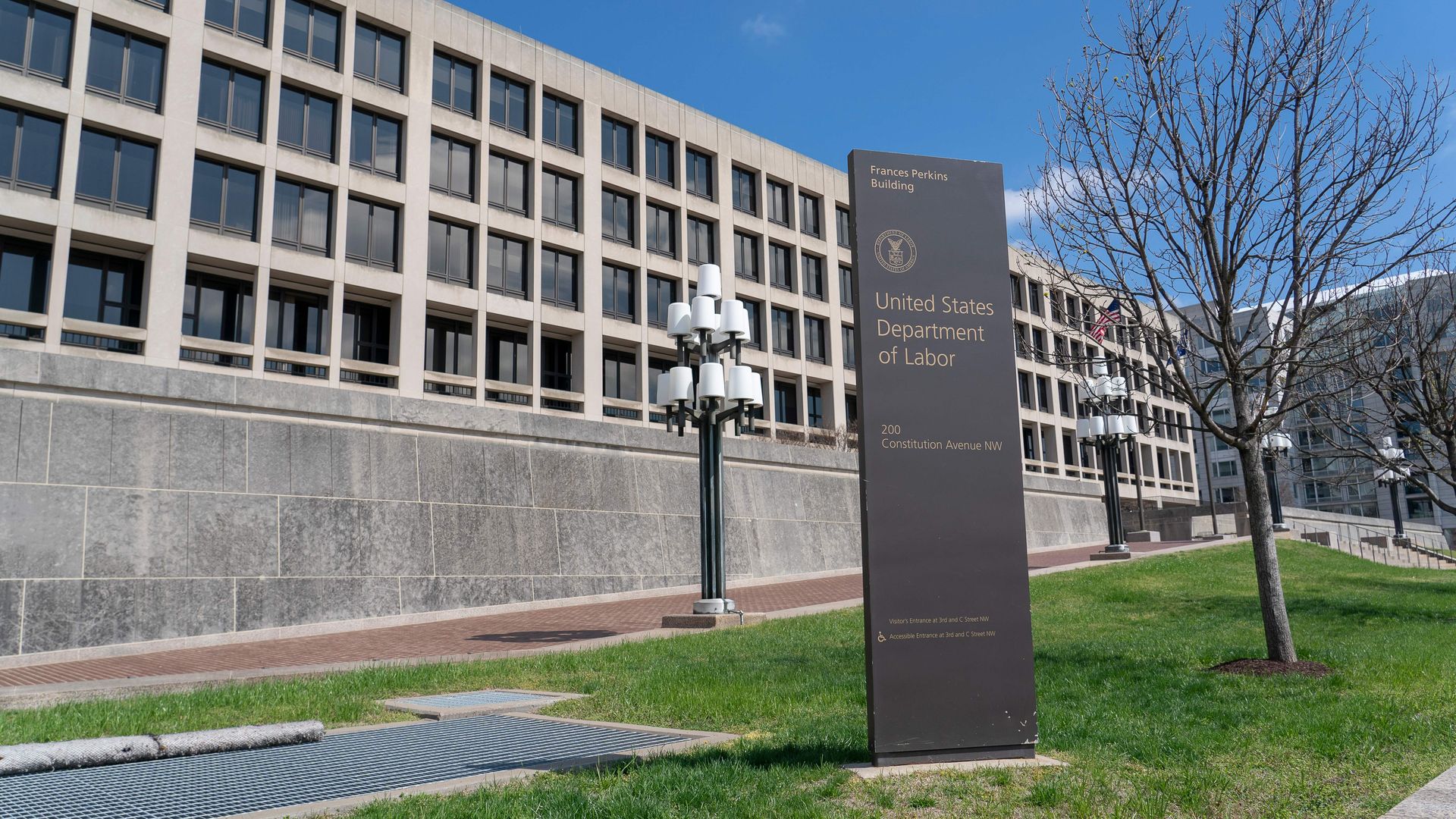 Federal agencies no longer need to limit the number of employees allowed in workspaces, the Biden administration told agency heads Thursday.
Why it matters: "The guidance is likely to be closely watched in the private sector, as the federal government is the country's largest employer, with roughly 2.1 million employees," the Washington Post writes.
Federal agencies have been operating at 25% in-person capacity since January.
Details: Though the U.S. government has said employers have the right to mandate vaccination, the Biden administration told agencies they should not require federal workers to disclose vaccination status.
The administration is retaining a policy that allows "maximum telework flexibilities."
Agencies' "eventual post-pandemic operating state may differ in significant ways from [their] pre-pandemic operating state," officials wrote in the memo to department heads.
Federal agencies are charged with finalizing reentry plans by July 19.
Worth noting: "The new policy appears aimed at striking a balance between showing the public the administration has turned a corner on the pandemic and giving federal workers and the unions that represent them — key constituencies for President Biden — flexibility to make child-care arrangements and return to work slowly," the Post reports.
"The incremental approach may also reflect a wariness that Biden's goal of having 70 percent of the country vaccinated by July is optimistic, particularly in conservative states where there are many federal offices."
Go deeper