Climate advocates are set up for an anxious summer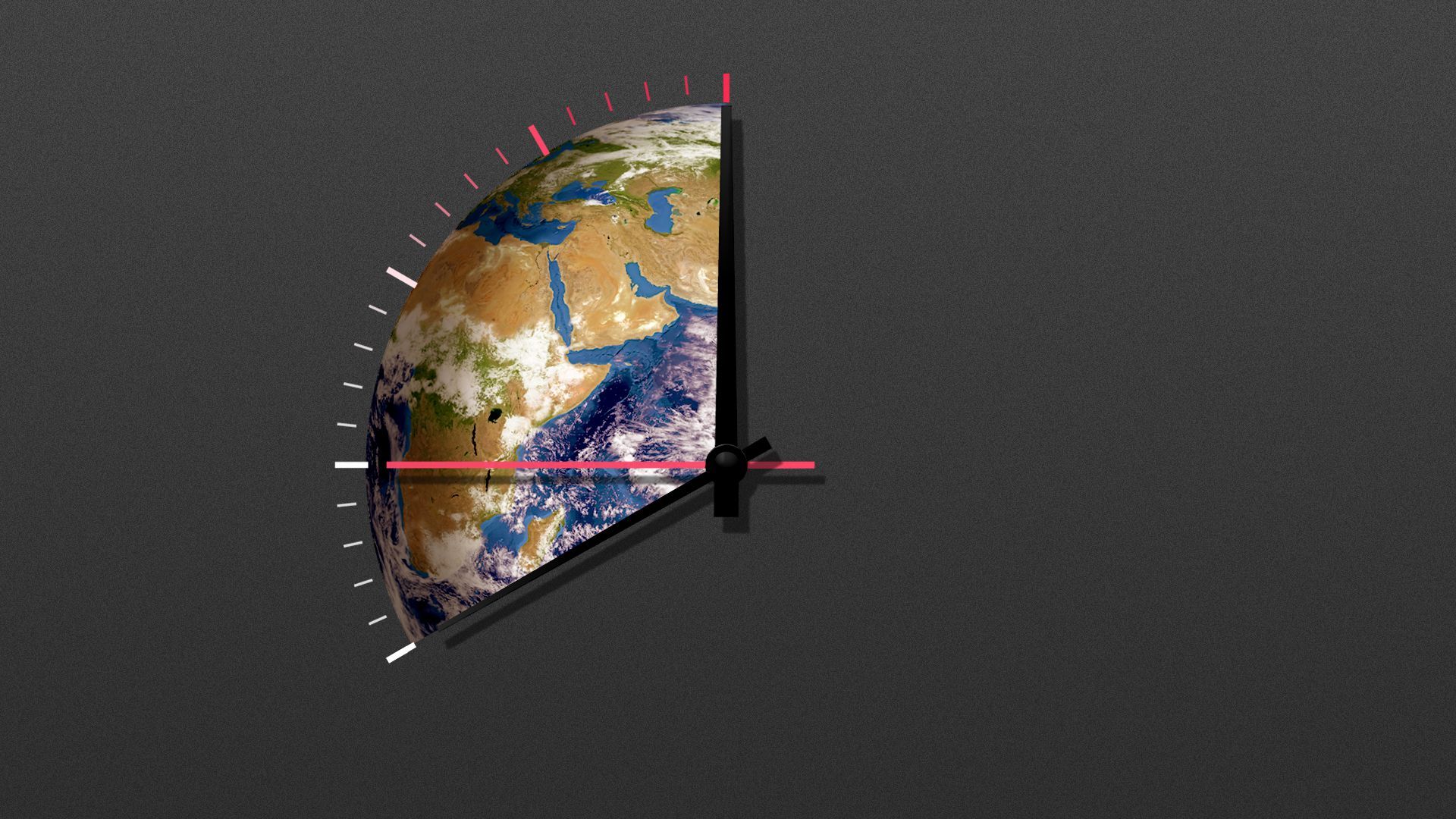 Infrastructure talks between the White House and Congress have entered a phase that's making climate advocates extremely nervous.
Why it matters: Environmental groups and even some Democratic lawmakers are increasingly vocal with their fears that the White House will jettison central components of President Biden's climate plan during the talks, which could cause the U.S. to fall short of its new emissions targets.
Driving the news: The anxiety burst into the open following a statement that Biden's national climate adviser Gina McCarthy made to Politico on Tuesday, which pointed to the Clean Electricity Standard (CES) as one of the policies that might fall short.
"While every piece like a clean electricity standard may not end [up] in the final version, we know that it is necessary, we know that the utilities want it, we are going to fight like crazy to make sure that it's in there," McCarthy said.
"And then we're going to be open to a range of other investment strategies."
Zoom in: Biden's proposed CES would mandate that electric utilities generate 80% of their electricity from zero-carbon sources by 2030, with that figure hitting 100% by 2035.
To backers of the policy, the CES is the most important policy in Biden's climate agenda. And some utilities are in favor of it.
Although it's with some asterisks, the Edison Electric Institute, an investor-owned utility association, supports it as well.
Proponents say a CES would have a ripple effect throughout the economy, making electric vehicles cleaner by connecting them to a renewable grid, for example.
The details: Biden has also proposed huge clean energy-related investments that advocates want to survive, but let's look at the CES...
It would be difficult to accomplish Biden's ambitious emissions reduction targets without the CES, according to Leah Stokes, a political science professor at the University of California at Santa Barbara. Stokes sits on the advisory board of Evergreen Action, a group that supports the CES.
"If you want to do 50% by 2030, you have to make progress in the electric power sector. The electric power sector is the most important sector for decarbonization. It's the first linchpin," Stokes told Axios, referring to the administration's overall climate goal of cutting emissions by 50 to 52% below 2005 levels by 2030.
"It enables decarbonization in buildings, transportation, parts of heavy industry, it could enable up to potentially 75% economy-wide emissions reductions in carbon," she added.
The big picture: It's not just activists who are getting nervous watching the legislative clock tick down. Senate Democrats are increasingly staking their ground on climate, too.
Sen. Sheldon Whitehouse of Rhode Island, a stalwart climate advocate, has taken to Twitter to vent his concerns about watered down climate provisions.
What we're watching: How any infrastructure bill or bills balances the thorny politics on Capitol Hill with the stark math of climate change will be one of the key stories to watch this summer.
Go deeper