BioNTech plans to expand mRNA vaccine production into Africa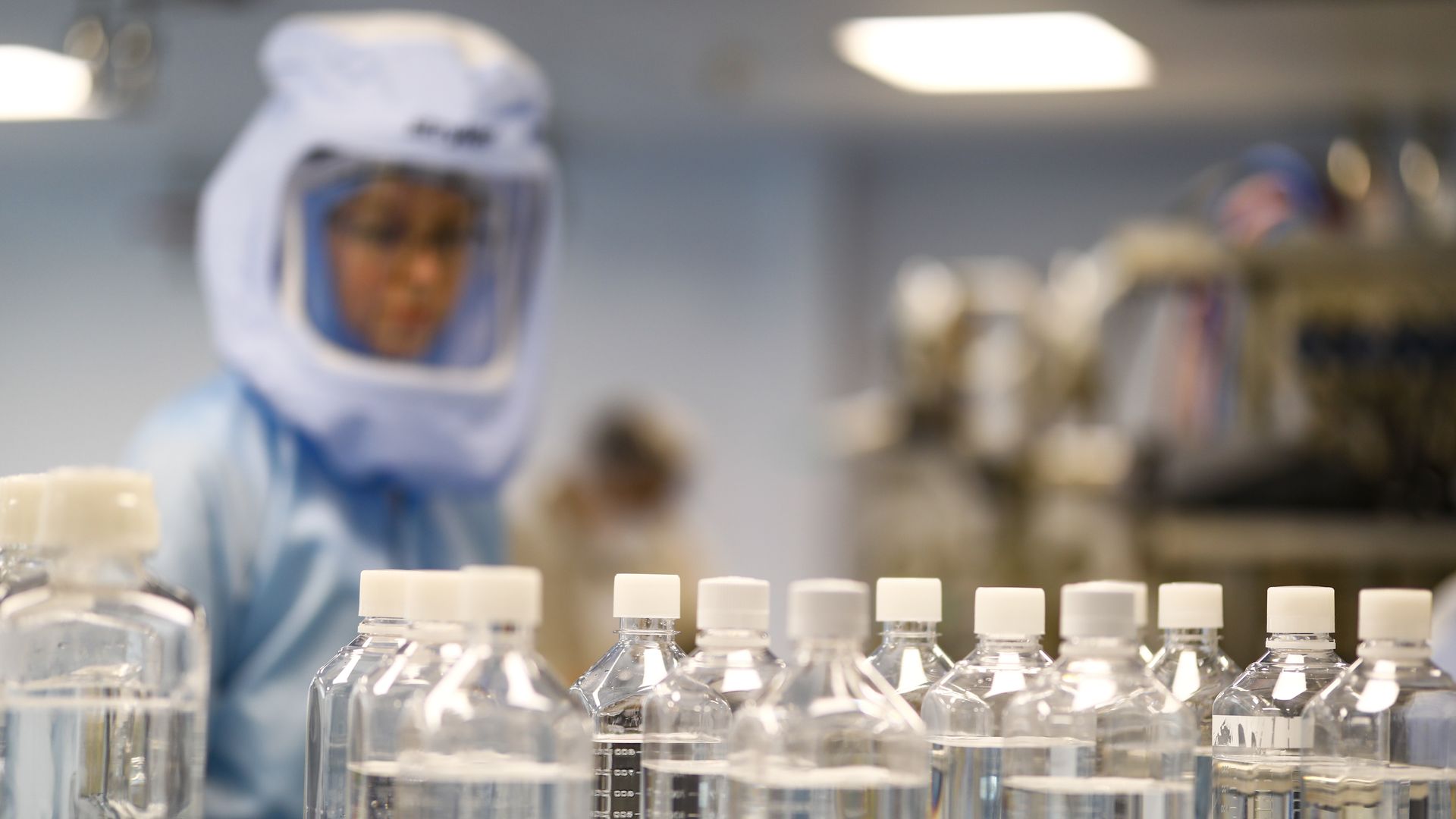 BioNTech announced this week that it plans to establish mRNA vaccine production facilities in Africa, according to the Financial Times.
Why it matters: The blockbuster success of mRNA vaccines for the COVID-19 pandemic could give a boost to efforts to use the adaptable technology to tackle cancers, malaria and other intractable illnesses, as Axios has previously reported.
Africa has long been neglected by pharmaceutical companies, and establishing mRNA production capabilities could greatly improve the continent's prospects of combatting diseases — COVID-19 and beyond.
Context: The announcement — made jointly between BioNTech co-founder and chief executive Uğur Şahin and European Commission President Ursula von der Leyen — comes as countries in Africa have struggled to keep pace with wealthier nations in vaccinating their citizens against COVID-19.
The total number of COVID-19 vaccinations completed in Africa — about 39 million — accounts for just over 2% of global vaccinations, according to FT.
Additionally, Africa imports more than 99% of the vaccines it uses.
Details: Though still in its early stages, experts are optimistic that vaccines and therapies based on mRNA hold promise to combat infections from viruses like HIV and influenza that other vaccines have struggled to quash, according to Axios' Alison Snyder.
BioNTech's push to establish capacity in Africa for the early, highly technical stages of mRNA manufacturing could take about four years to complete, according to Şahin.
In the short term, BioNTech is planning to train a partner in Africa to "fill and finish" vaccine doses in approximately 12 months, allowing the continent to import large quantities of vaccines more efficiently, Şahin says.
What they're saying: "From the technology side, there is no reason why [vaccine production in Africa] should not be possible," Şahin told FT. "We are joining forces in a way that everyone brings in the best competences they have."
What's next: Şahin is likely to urge nations to expand their COVID-19 vaccine exports globally at the G7 summit in England this week, per FT.
Go deeper