Biden and Johnson sign renewed Atlantic Charter outlining modern threats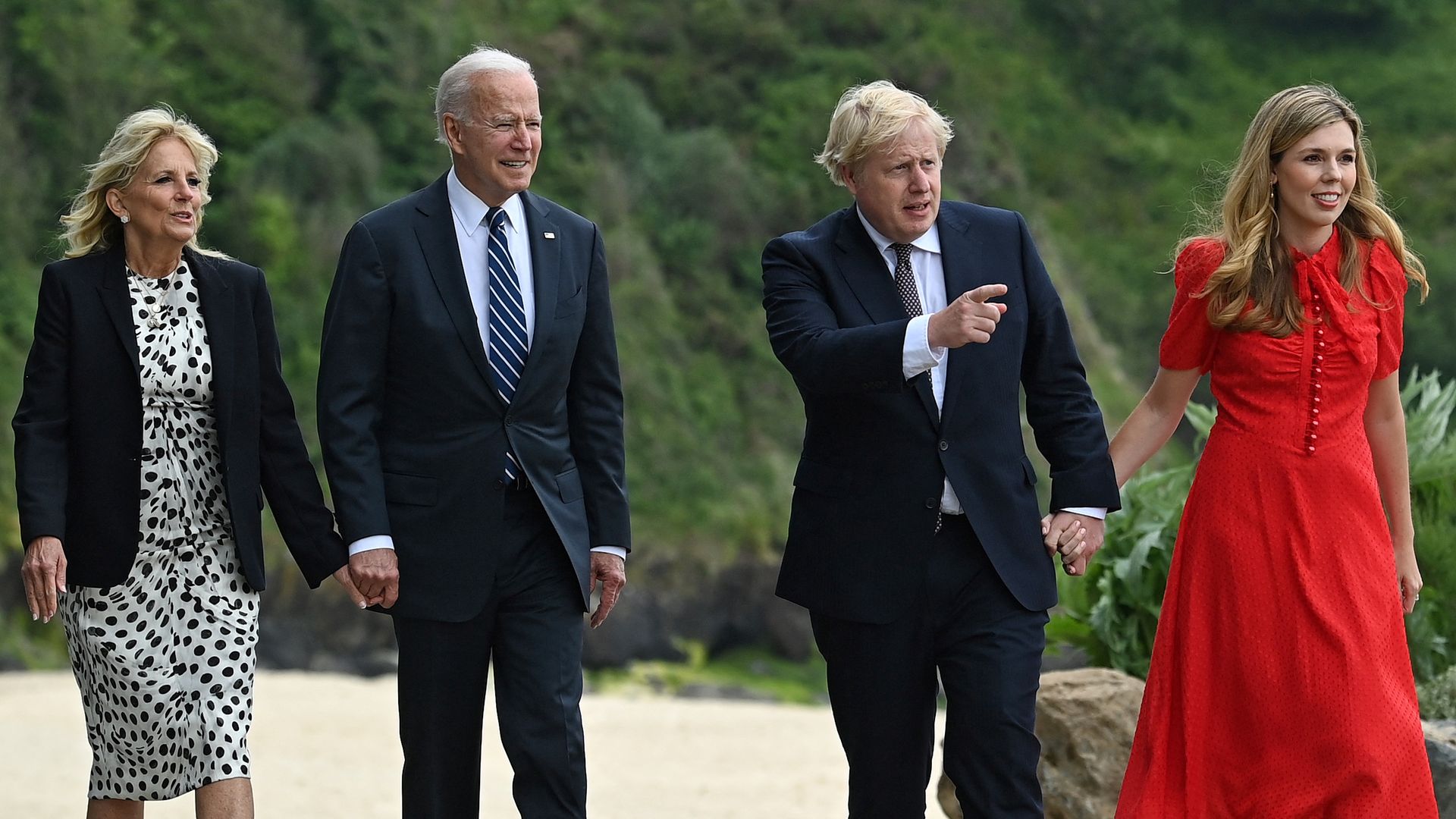 President Biden and U.K. Prime Minister Boris Johnson held a bilateral meeting ahead of the G-7 summit in Cornwall, England, marking the first time Biden has met in-person with a leader he once called a "physical and emotional clone" of former President Trump.
Driving the news: The two leaders signed a revitalized Atlantic Charter, modeled after the joint statement made by Prime Minister Winston Churchill and former President Franklin D. Roosevelt in 1941 to set out their goals for the world post-World War II.
The document outlined eight commitments related to defending shared U.S.-U.K. values against "old and new challenges."
Modern-day threats included in the renewed Atlantic Charter include disinformation, election interference, climate change and global health crises like the COVID-19 pandemic.
The big picture: The meeting is the first test of the "special relationship" between the U.S. and the U.K. since Biden was elected. Biden and Johnson shared several light-hearted moments as they toured the seaside village of Carbis Bay, but some tensions loomed in the backdrop ahead of private discussions between the two leaders.
Johnson spearheaded the Brexit campaign and ultimately led the U.K. out of the European Union, a move that Biden vehemently opposed.
Biden was expected to raise concerns about the U.K.'s negotiations with Ireland over Northern Ireland, where border issues in the wake of Brexit threaten to derail the peace deal that the U.S. helped negotiate in the 1990s.
Publicly, however, the two leaders were nothing but positive about their relationship, with Biden joking: "I told the prime minister we have something in common. We both married way above our station."
Johnson responded: "I'm not going to disagree with the president on that, or indeed on anything else."
More broadly, the two leaders were expected to discuss global vaccination efforts, climate change and reopening travel between the U.S. and the U.K.
In photos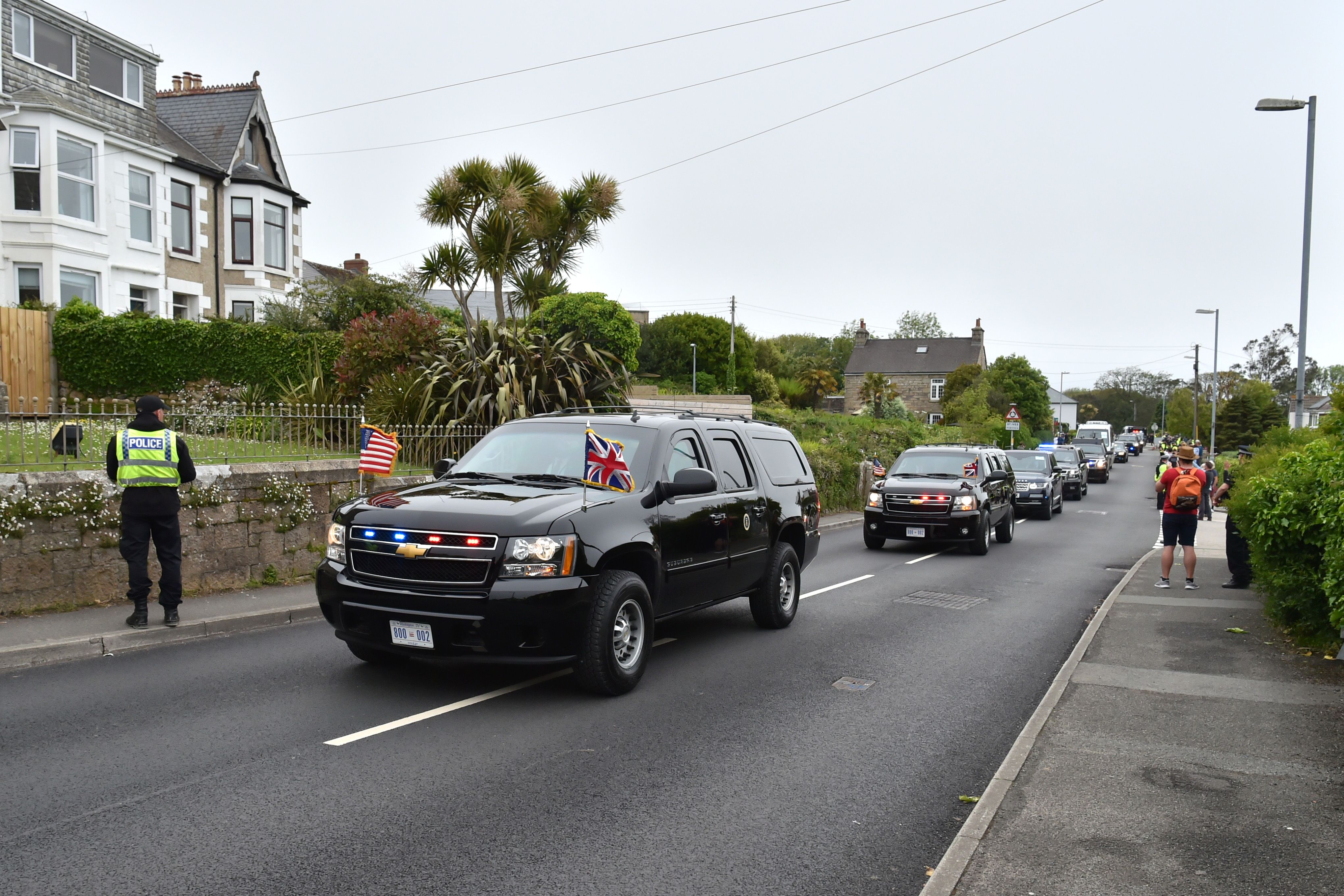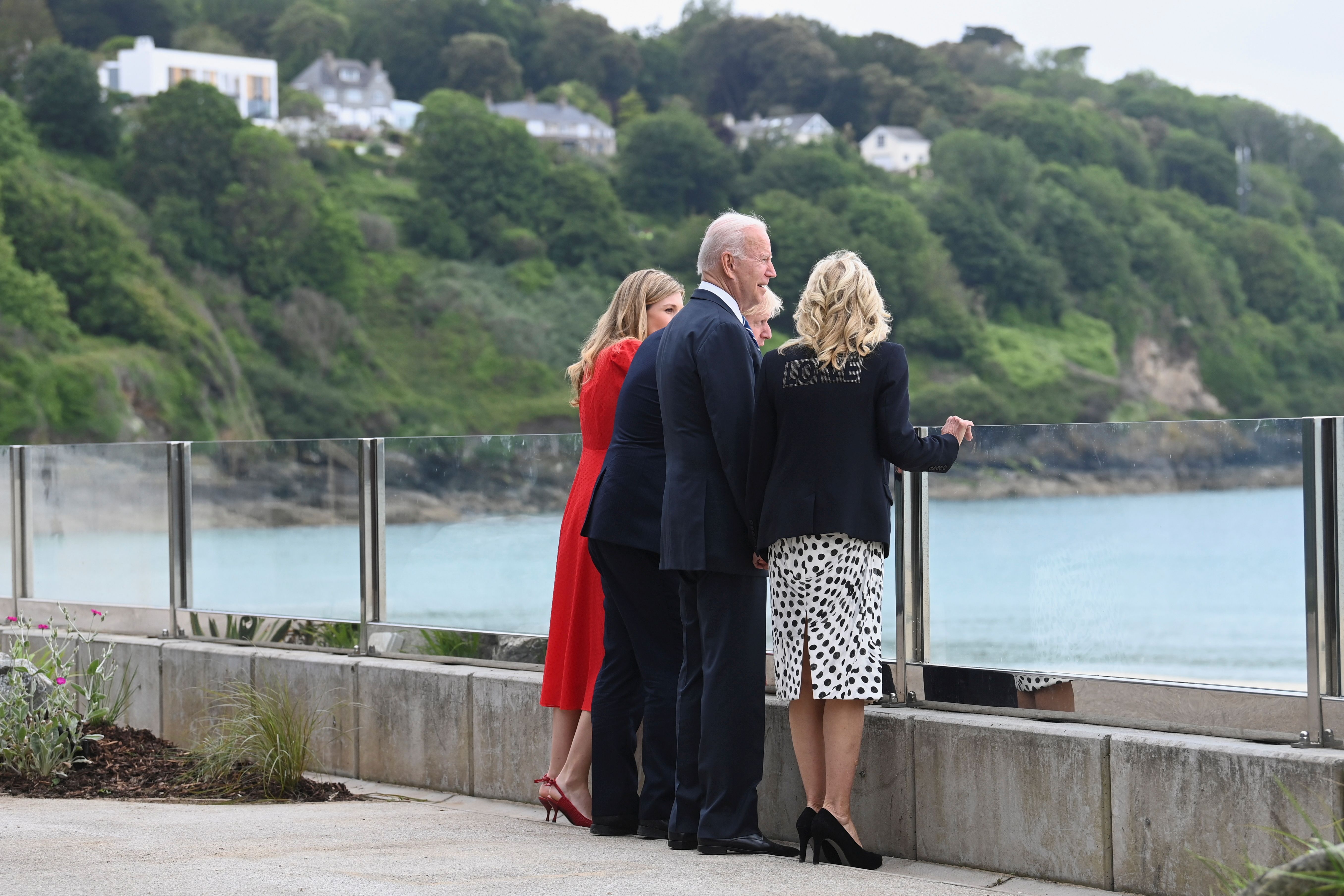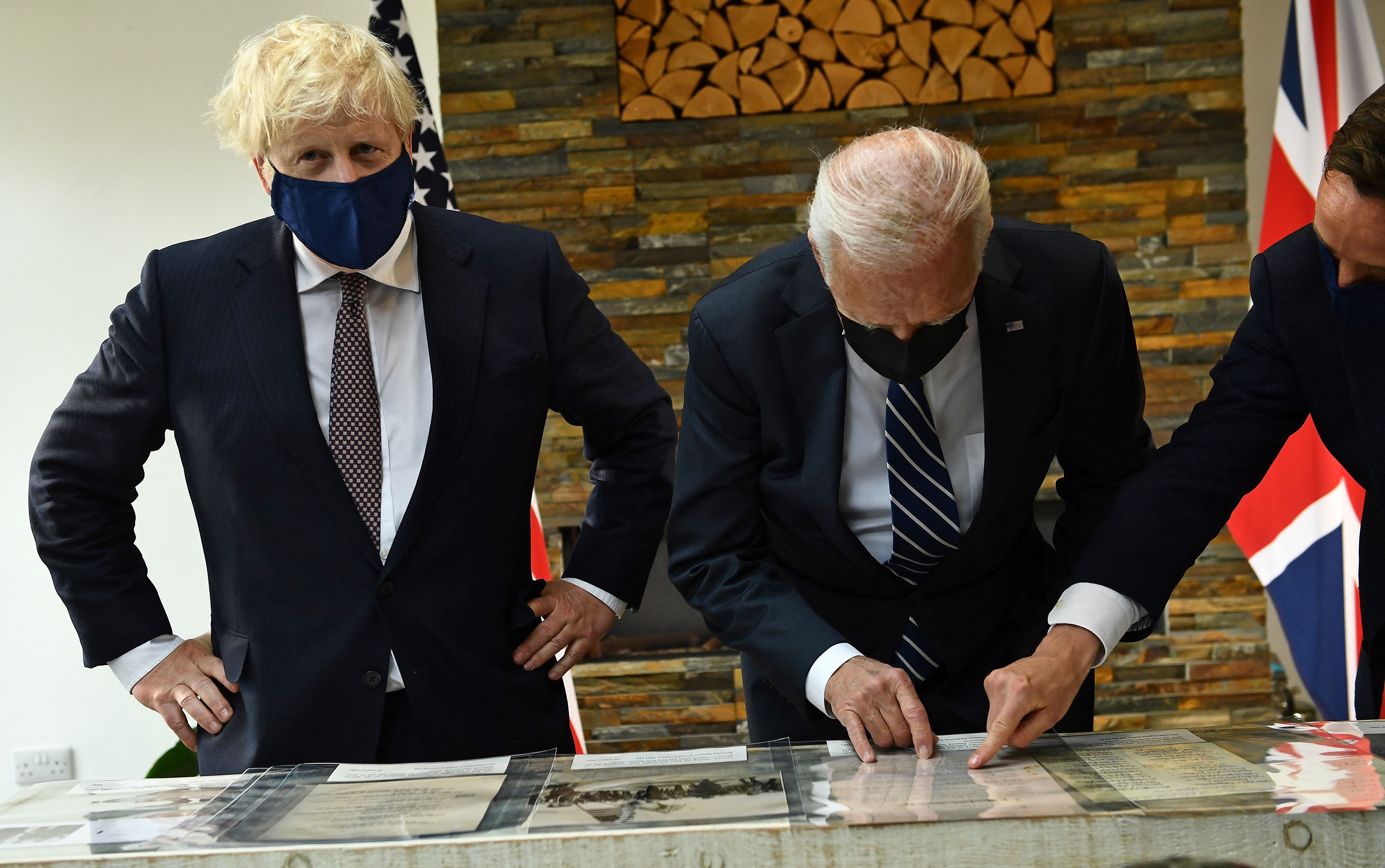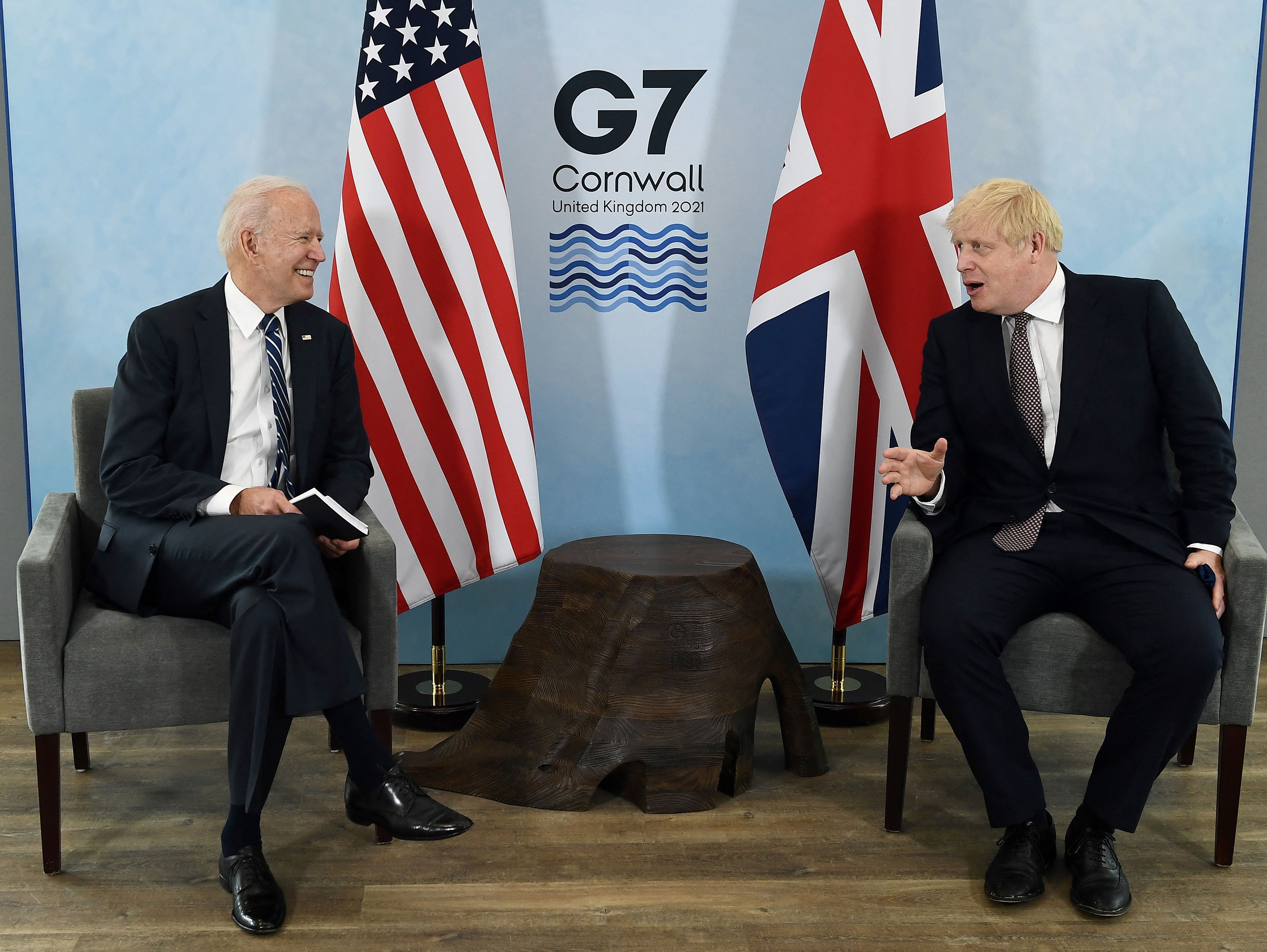 Go deeper