Russian court bans Navalny opposition groups, labels them "extremist"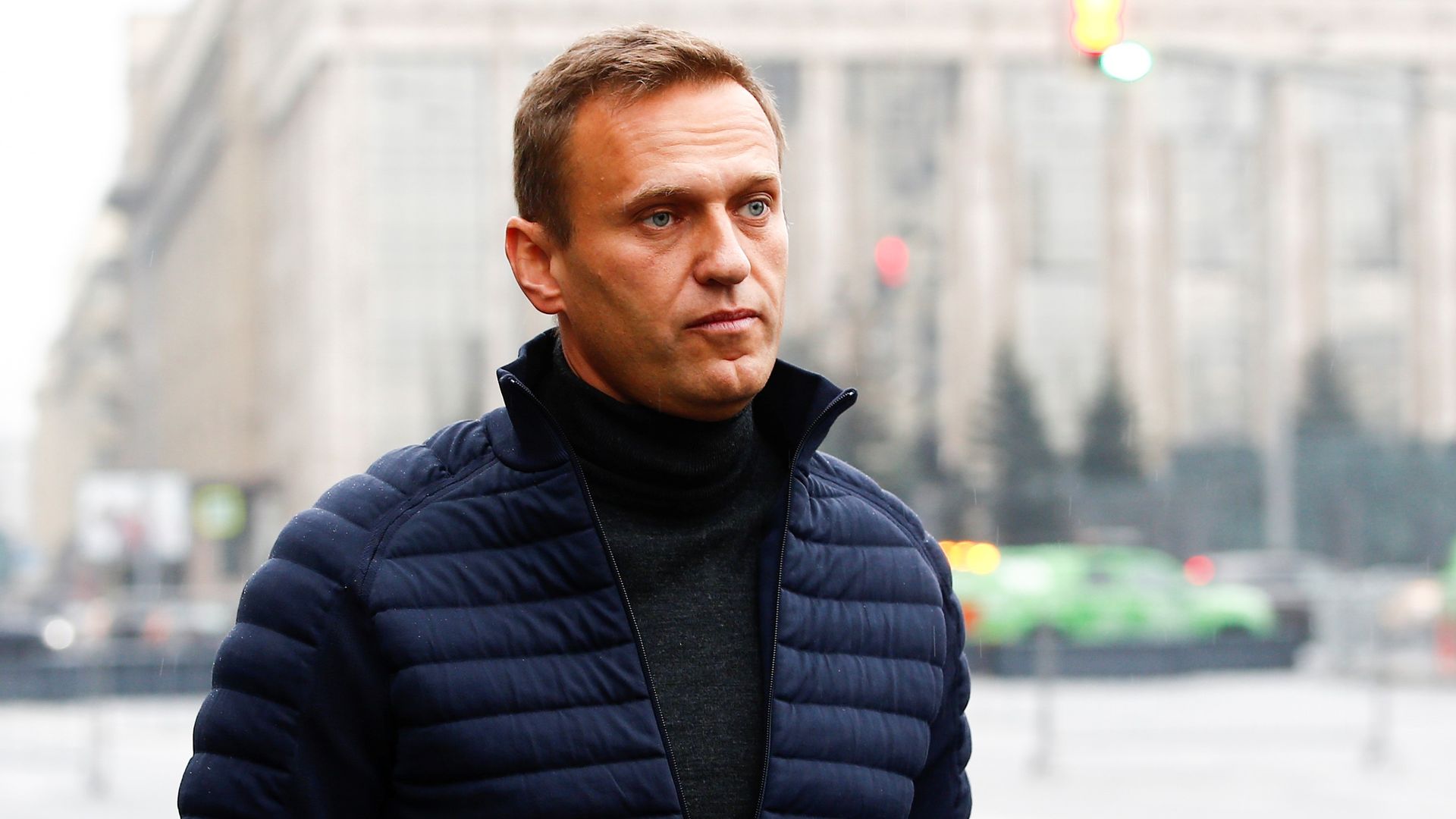 A Russian court on Wednesday outlawed organizations founded by opposition leader Alexei Navalny, labeling the groups "extremist," AP reports.
The state of play: Some of Navalny's allies were seeking to run for parliamentary seats in the country's September elections. But the court ruling — effective immediately — prohibits anyone associated with his Foundation for Fighting Corruption, the Fund for Defending Citizens' Rights, and Navalny's Headquarters from running for public office.
Under the "extremist" label, anyone associated with Navalny could face prison sentences of up to 10 years, per the New York Times.
During the hearing, prosecutors claimed Navalny's organizations had plans to overthrow the government, allowing them to be labeled as "extremist," AP notes.
The big picture: This is the Russian government's latest effort to silence opposition groups ahead of the September elections, which are "seen as an important part of Putin's efforts to cement his rule ahead of the 2024 presidential election," AP writes.
Other opposition groups were labeled as "undesirable." Under Russian law, membership in groups deemed "undesirable" constitutes a criminal offense.
Between the lines: The ruling comes days before President Biden's summit with Russian President Vladimir Putin.
Putin has made it clear he is not open to discussing how he governs his country, nor how the state has been handling Navalny's case, the Times reports.
The State Department condemned the court's designation, saying, "Russia has effectively criminalized one of the country's few remaining independent political movements."
"While the scale of today's action is particularly disturbing, it is indicative of the Russian government's widening crackdown on political opposition, civil society, and independent media. Mr. Navalny himself remains in poor health, imprisoned on politically fabricated grounds.  We call again for his immediate and unconditional release."
"We urge Russia to cease the abuse of 'extremism' designations to target nonviolent organizations, end its repression of Mr. Navalny and his supporters, and honor its international obligations to respect and ensure human rights and fundamental freedoms."
"The Russian people, like all people, have the right to speak freely, form peaceful associations to common ends, exercise religious freedom, and have their voices heard through free and fair elections."
Go deeper