DOJ: Federal officers now required to wear body cameras when serving warrants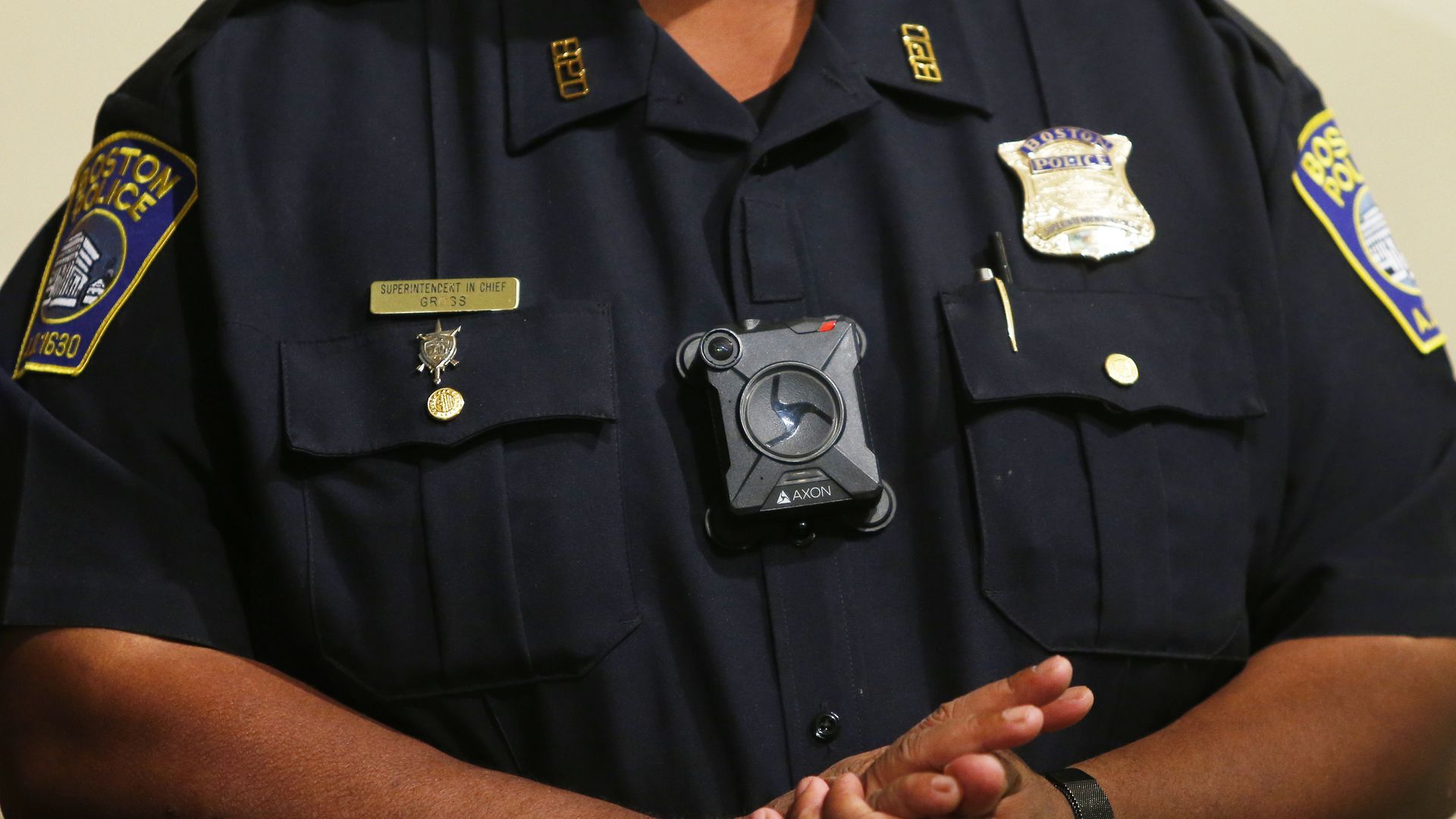 Federal law enforcement agents will now be required to wear body cameras when making "pre-planned" arrests and when executing search warrants, the Justice Department said Monday.
The big picture: The new directive marks the end of a policy that prohibited federal officers from wearing body cameras. The Justice Department had previously argued body cameras posed "a potential risk to sensitive investigations," per NPR.
In 2020, then-Attorney General Bill Barr said that local officers were allowed to wear body cameras when working on federal task forces.
State of play: Deputy Attorney General Lisa Monaco announced the new policy in a memo, saying that the DOJ "recognizes the transparency and accountability" needed in order to "build trust with the communities we serve."
Monaco said federal security agencies — such as the FBI, the U.S. Marshals Service, the Drug Enforcement Administration, and the Bureau of Alcohol, Tobacco, Firearms and Explosives — have 30 days each to submit body-camera policies, including how long footage should be preserved for and under what measures it should be released to the public.
After 90 days, the Executive Office for U.S. Attorneys will conduct trainings regarding how to use body-camera footage as evidence.
What they're saying: "Although the Department's law enforcement components do not regularly conduct patrols or routinely engage with the public in response to emergency calls, there are circumstances where the Department's agents encounter the public during pre-planned law enforcement operations," Monaco wrote.
"The Department is committed to the use of body-worn cameras (BWCs) by the Department' s law enforcement agents in such circumstances," she added.
"I am proud of the job performed by the Department's law enforcement agents, and I am confident that these policies will continue to engender the trust and confidence of the American people in the work of the Department of Justice."
Go deeper