Fastly says global internet outage was due to a software bug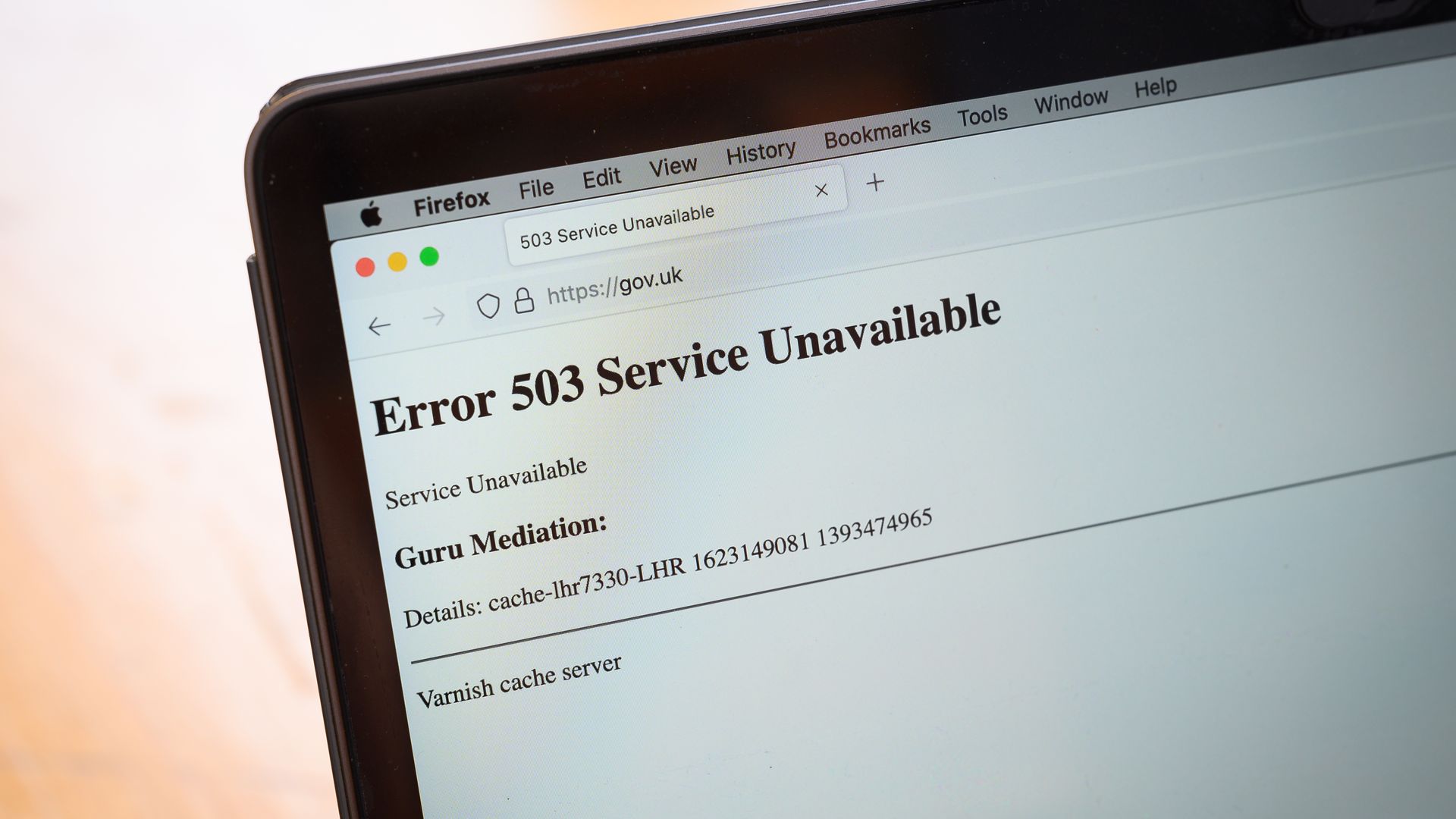 Fastly, the popular content delivery network (CDN) hit by a global internet outage Tuesday, chalked the episode up in a blog post Tuesday to a software bug triggered by a customer changing their settings.
The state of play: Fastly's outage caused a slew of popular websites — including The New York Times, CNN, Reddit, Spotify, Twitch, GitHub, gov.uk, Hulu, HBO Max, PayPal, Vimeo, Shopify — to crash.
Why it matters: The episode highlighted "how the much of the global internet is dependent on a handful of behind the scenes companies like Fastly that provide vital infrastructure, and it amplified concerns about how vulnerable they are to more serious disruption," the AP writes.
The big picture: The bug was introduced in a software update deployed May 12, and was triggered Tuesday by a customer making a "valid" change in their computer settings, Nick Rockewell, Fastly's senior vice president of engineering and infrastructure, wrote in the blog post.
The company is working to fix the bug in their network and to understand how the bug it wasn't detected during the update's testing phase.
What they're saying: "We detected the disruption within one minute, then identified and isolated the cause, and disabled the configuration. Within 49 minutes, 95% of our network was operating as normal," said Rockwell.
"This outage was broad and severe, and we're truly sorry for the impact to our customers and everyone who relies on them," he added.
Go deeper