"Revenge travel" fuels hotel sector's speedy comeback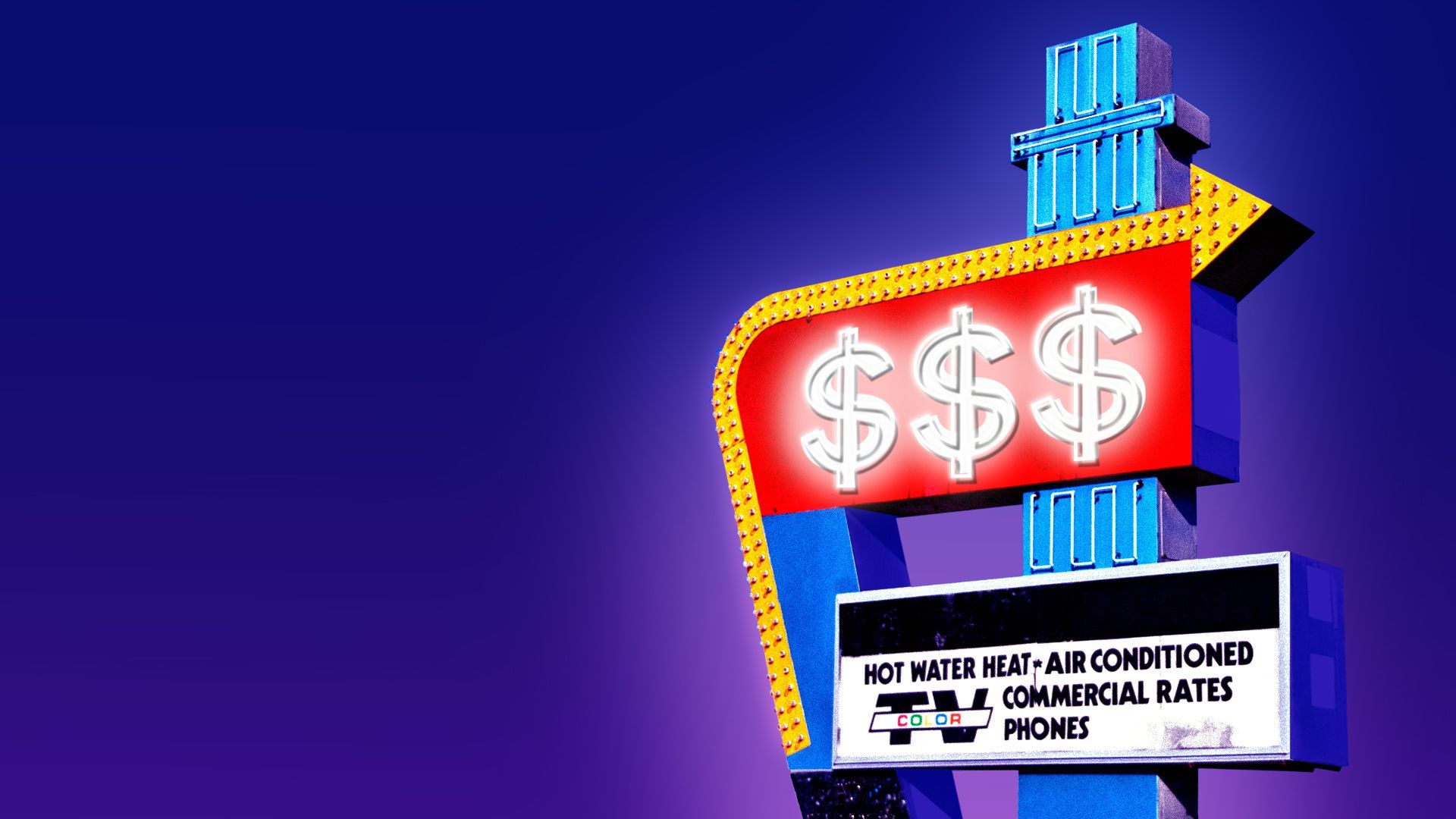 "Revenge travel" — i.e., making up for trip time lost during lockdown — is here.
Why it matters: The result is a speedier comeback for the beaten-down hotel industry that few predicted.
Driving the news: New York City hotel rooms last weekend were 72% occupied, Mayor Bill de Blasio said Tuesday.
"The expectation was ... how many years and years and years would it take to recover? Well, guess what? The recovery is happening a lot quicker than anyone imagined," de Blasio said.
Flashback: The pandemic forced the greatest downturn the hotel industry has ever seen.
The biggest players piled on debt, laid off workers and slashed costs. Others took advantage of paused loan payments and small business aid.
What's happening: Revenue per available room — a key gauge of the hotel industry's health — in a group of resort-area hotels (places like Key West or Miami) are above 2019 levels, UBS analyst Robin Farley wrote Wednesday in a note to clients.
America's hotel room occupancy (83%) was the highest since October 2019 during Memorial Day weekend, according to hospitality data firm STR.
But, but, but: For some hotels, complete recovery is out of reach until business travel and events are back in full force.
Marriott, Hilton, Hyatt and Host get anywhere from 60–80% of their business from corporate travelers or event-related guests, says Jim Dunn, a leisure analyst at CreditSights.
"Investors are looking at Labor Day as sort of a demarcation for when we'll start to see the next leg of recovery in corporate travel," says Dunn.
What to watch: The industry is at the center of the worker shortage debate — a problem that could hamper its recovery.
"If you can't find enough housekeeping staff to clean all the rooms ... you can't rent the rooms the next night," says STR's Alison Hoyt.
Go deeper