Sen. Cornyn says gun background check talks have ended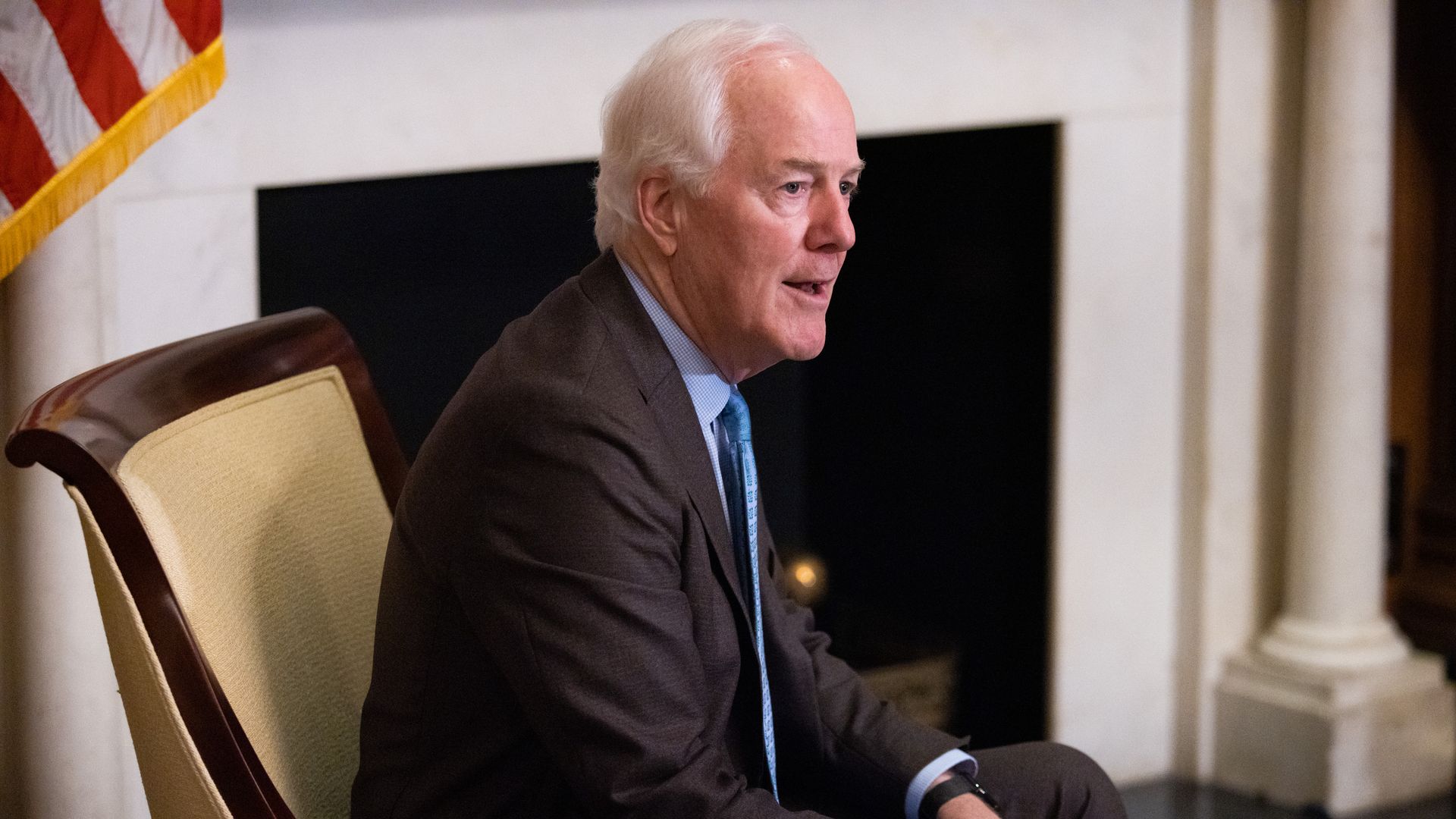 Sen. John Cornyn (R-Texas) said Wednesday that bipartisan talks with Sen. Chris Murphy (D-Conn.) on firearm background checks have ended, CNN reports.
Why it matters: Cornyn and Murphy were previously said to have been negotiating the issue and seeking a pathway forward on closing certain loopholes, per NBC.
The House passed an expanded background check bill in March, but it was always unlikely to get the necessary 60 votes in the Senate.
What they're saying: "Unfortunately we've been unable to find an agreed upon outcome, so basically, he suggested to me that there wasn't any real reason to continue talking right now," Cornyn said.
The other side: "I've spent a lot of time talking with Senator Cornyn about proposals to increase background checks. I have been very open to compromise and I think Senator Cornyn was negotiating in good faith," Murphy said in a statement Wednesday.
"But we haven't been able to get to a bill that would meaningfully increase the number of gun sales that require background checks. The good news is that I'm still talking with other Republican colleagues about different proposals to expand background checks, and I'm committed to getting something done."
Background: According to NBC, the senators were said to be clarifying who is required to register as a federal firearms licensee and addressing the ambiguity in the law that has let unlicensed buyers sell weapons to potentially dangerous people who haven't had background checks conducted on them.
"We need to clear that up," Cornyn said. "That by definition will make more people get background checks because all federal firearms licensees have to do background checks."
Go deeper