China: Senate's global competition bill "full of Cold War mentality"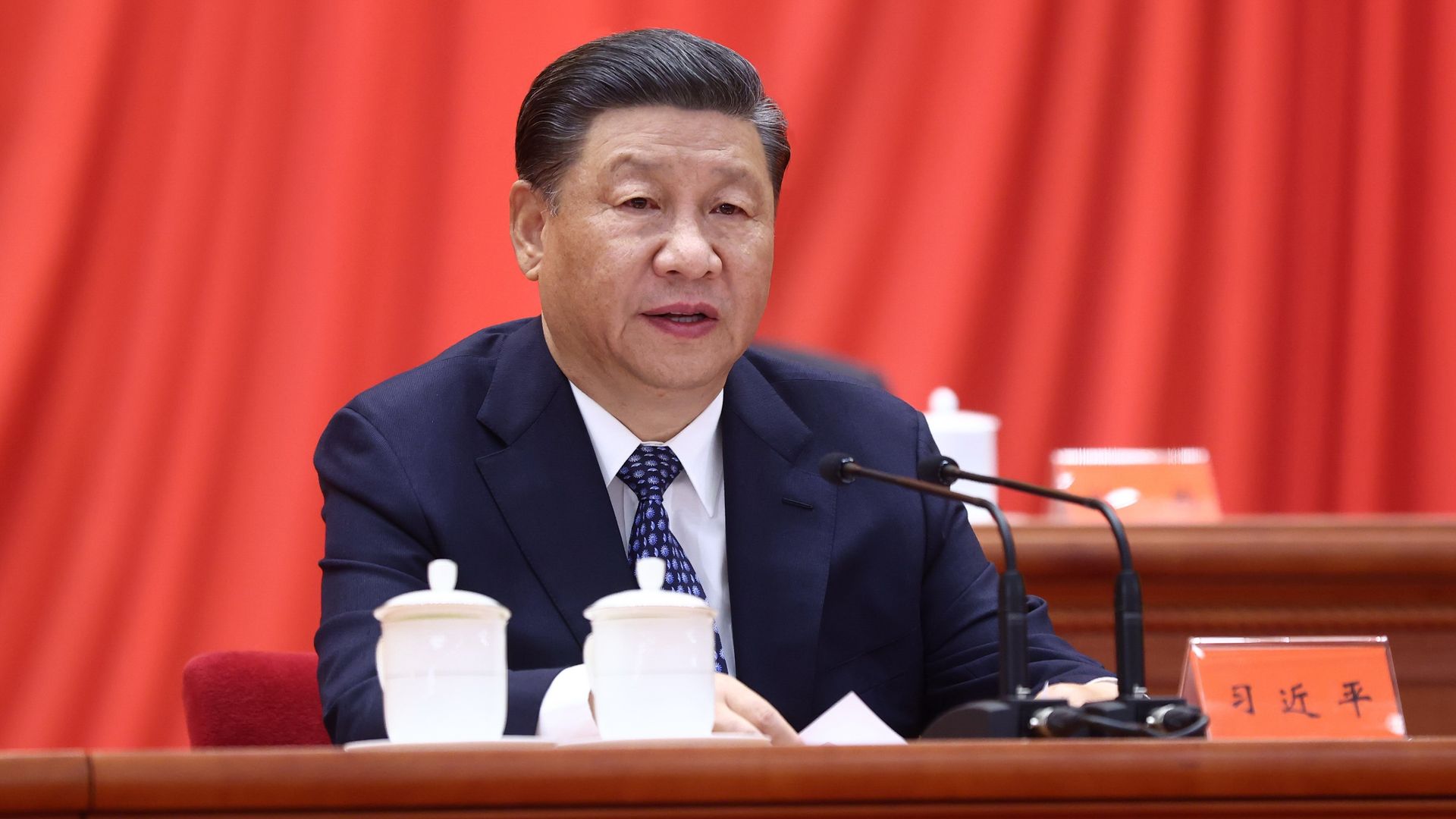 China criticized a sweeping Beijing-focused global competition bill passed by the U.S. Senate on Tuesday, calling the $250 billion package "full of Cold War mentality," according to the Washington Post.
Why it matters: The bill officially designates China as the "greatest geopolitical and geoeconomic challenge" to U.S. foreign policy, a sign of the solidified bipartisan consensus of the need to curtail Beijing's global influence and abuses.
The U.S. Innovation and Competition Act seeks to direct billions of dollars toward rejuvenating U.S. manufacturing and research, including by boosting domestic semiconductor production and development of artificial intelligence, quantum computing, robotics and 5G.
The bill, which is backed by President Biden but must still be passed by the House, also authorizes new funding for the National Science Foundation and establishes a new technology directorate.
Driving the news: Chinese lawmakers are set to meet this week to discuss legislation to counter U.S. sanctions, which the Trump and Biden administrations have imposed in various forms for the Communist Party's human rights abuses.
What they're saying: "The bill is full of Cold War mentality and ideological prejudice," the Foreign Affairs Committee of China's National People's Congress — the country's rubber-stamp legislature — said in a statement Wednesday.
"It slanders China's development path and its domestic and foreign policies," it added.
The big picture: The Biden administration implemented another measure aimed at China Tuesday by announcing the creation of a task force to review supply chain disruptions with goods critical to U.S. national security, such as semiconductors, batteries, pharmaceuticals and rare earth minerals.
It will also investigate unfair trade practices that may contribute to disruptions, which could be addressed with tariffs or other remedies against China and other countries, according to Reuters.
Go deeper: Biden bans U.S. investment in companies linked to China's surveillance activities
Go deeper