Biden and U.K. Prime Minister Johnson set to agree to new Atlantic Charter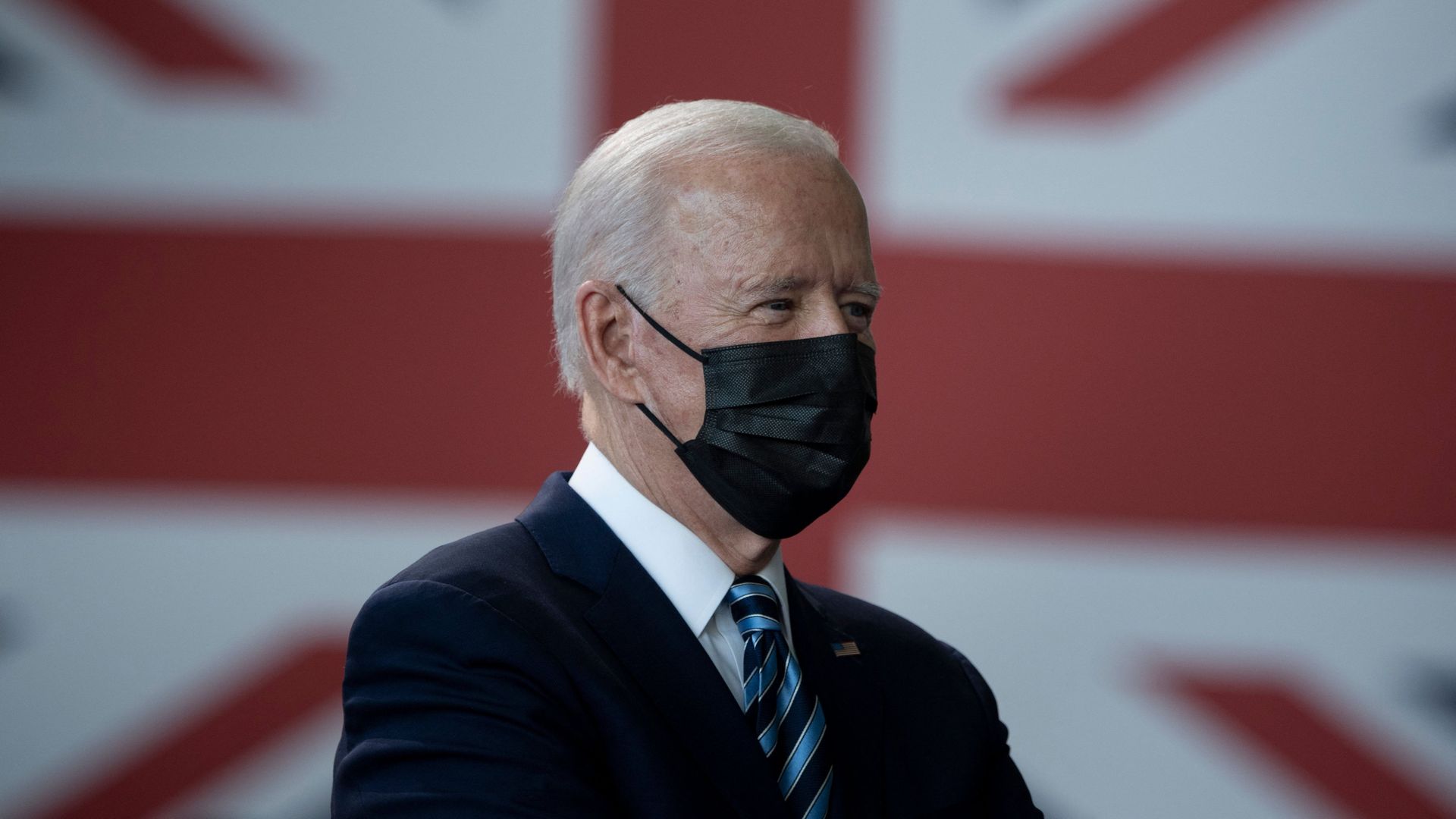 President Biden and British Prime Minister Boris Johnson are expected to agree to a new Atlantic Charter on Thursday, modeled after the joint statement made by Prime Minister Winston Churchill and former President Franklin D. Roosevelt in 1941 to set out their goals for the world post-World War II.
Details: The new charter will outline specific areas for which both leaders pledge to "work together for the benefit of humanity," according to the British government, which announced the charter in a release on Wednesday.
The countries will focus on challenges around climate change, cyber attacks, protecting biodiversity and recovering from the coronavirus pandemic.
The big picture: "The new Atlantic Charter is expected to be an important symbolic reaffirmation of the value both nations place on close ties," CNN writes.
History: The original Churchill-Roosevelt agreement focused on promoting democracy and free trade and "was one of the greatest triumphs of U.K. and U.S. relations and did more than any other agreement to shape the world order, leading directly to the creation of the UN and NATO," per the British government.
What they're saying: "While Churchill and Roosevelt faced the question of how to help the world recover following a devastating war, today we have to reckon with a very different but no less intimidating challenge - how to build back better from the coronavirus pandemic," Johnson said in a statement.
"And as we do so, cooperation between the U.K. and U.S., the closest of partners and the greatest of allies, will be crucial for the future of the world's stability and prosperity."
The new Atlantic Charter "will form the foundation of a sustainable global recovery. Eighty years ago the US President and British Prime Minister stood together promising a better future. Today we do the same," he added.
Go deeper