Trudeau condemns killing of Muslim family: "This was a terrorist attack"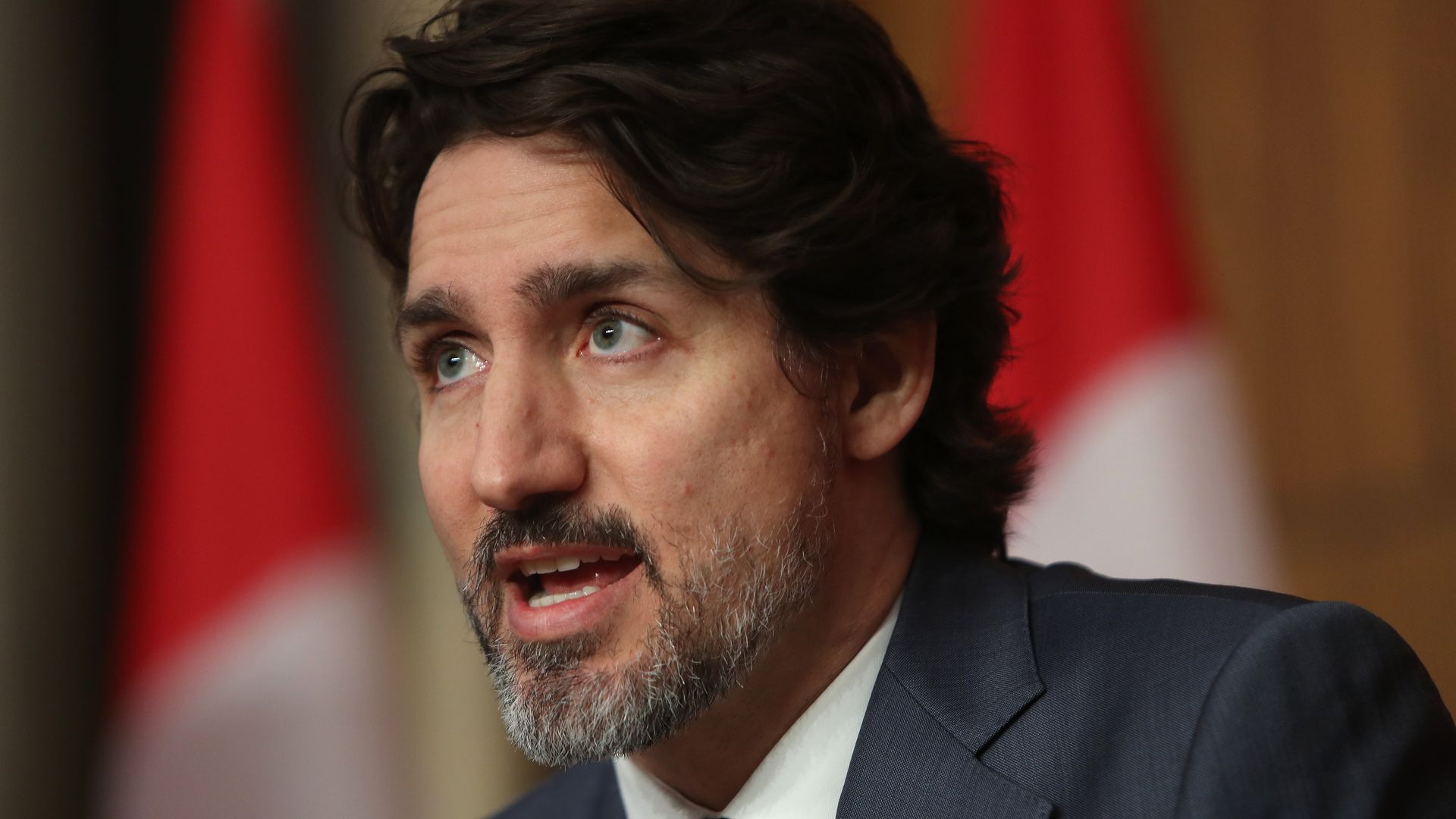 Canadian Prime Minister Justin Trudeau on Tuesday called a deadly truck attack that targeted a Muslim family a "terrorist attack" fueled by "toxic rhetoric" and discrimination.
Driving the news: A driver on Sunday plowed his pickup truck into the family while they were out on a walk in London, Ontario, killing four people. Authorities say they have evidence the attack was motivated by Islamophobic hate.
The sole survivor, a 9-year-old boy, is in serious condition, according to police.
What he's saying: "This killing was no accident. This was a terrorist attack," Trudeau said.
"If anyone thinks racism and hatred don't exist in this country, I ask to them this: How do we explain such violence, that child in a hospital? How can we look families in the eye and say Islamophobia isn't real?"
He noted that it wasn't a one-off either, citing anti-Muslim violence in recent years, including the 2017 Quebec City mosque massacre and the September murder of a man at a mosque in Rexdale, Ontario.
"They were all targeted because of their Muslim faith. This is happening here, in Canada, and it has to stop," he said.
The country must come together to combat the "ugly, pervasive trend" just as it did to fight the pandemic, Trudeau added. He vowed to bolster the government's efforts to dismantle "far-right hate groups" that threaten public safety.
The big picture: The suspect has been charged with four counts of first-degree murder and one count of attempted murder.
Authorities are also reviewing potential terrorism charges, per Reuters.
Go deeper