Relativity Space raises $650 million to fund reusable, 3D-printed rocket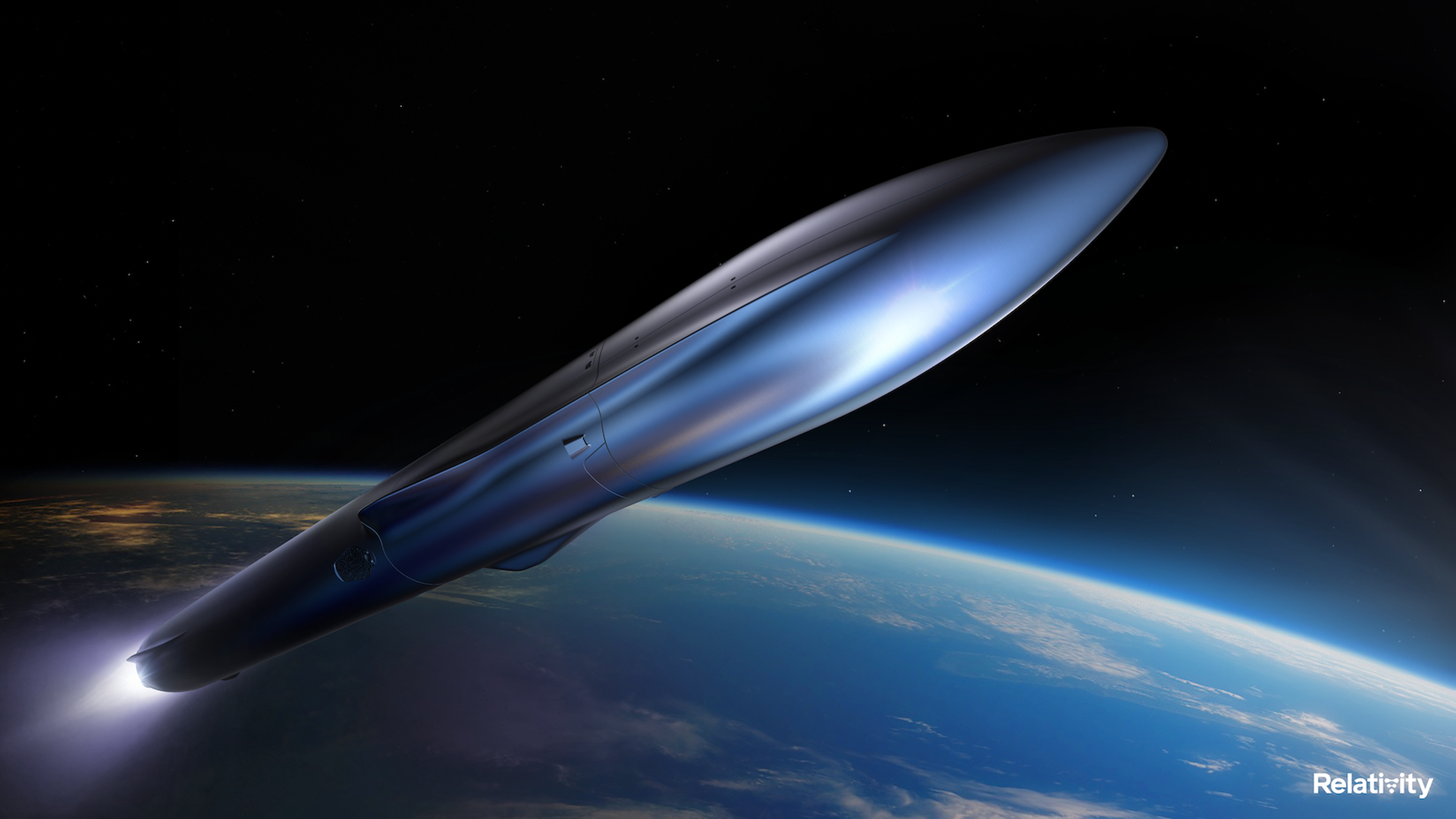 Relativity Space has raised $650 million to help fund its plans to build a fully reusable, 3D-printed rocket.
Why it matters: Relativity is part of a growing number of launch companies looking to capitalize on governments and other companies hoping to send their wares to space in the coming years.
Details: The fully reusable rocket — named Terran R — is expected to be 216-feet tall and able to launch 44,000 pounds of cargo to low-Earth orbit, slightly less than a SpaceX Falcon 9's capacity.
The smaller Terran-1 rocket, the company's first, is expected to take flight from Cape Canaveral later this year and is about 85% printed, according to Tim Ellis, co-founder and CEO of Relativity Space.
"Right now for Terran 1, the print time is on the order of three to four months. It's getting faster, and it will certainly be faster by the second one, the third one and fourth one," Ellis said, adding the company plans to be able to print the Terran R in under 60 days.
Relativity Space's funding round was led by Fidelity Management & Research Company, with new investors including BlackRock, Centricus, Coatue and Soroban Capital.
Yes, but: The future market for this kind of launch service still isn't crystal clear.
Companies see huge demand for launch today, but as more rockets come online in the coming years, it could make it more difficult to stand out to customers in a market crowded with rides to space.
Go deeper: Companies race to design private space stations before ISS goes offline
Go deeper