Oregon state alters song to take out racist language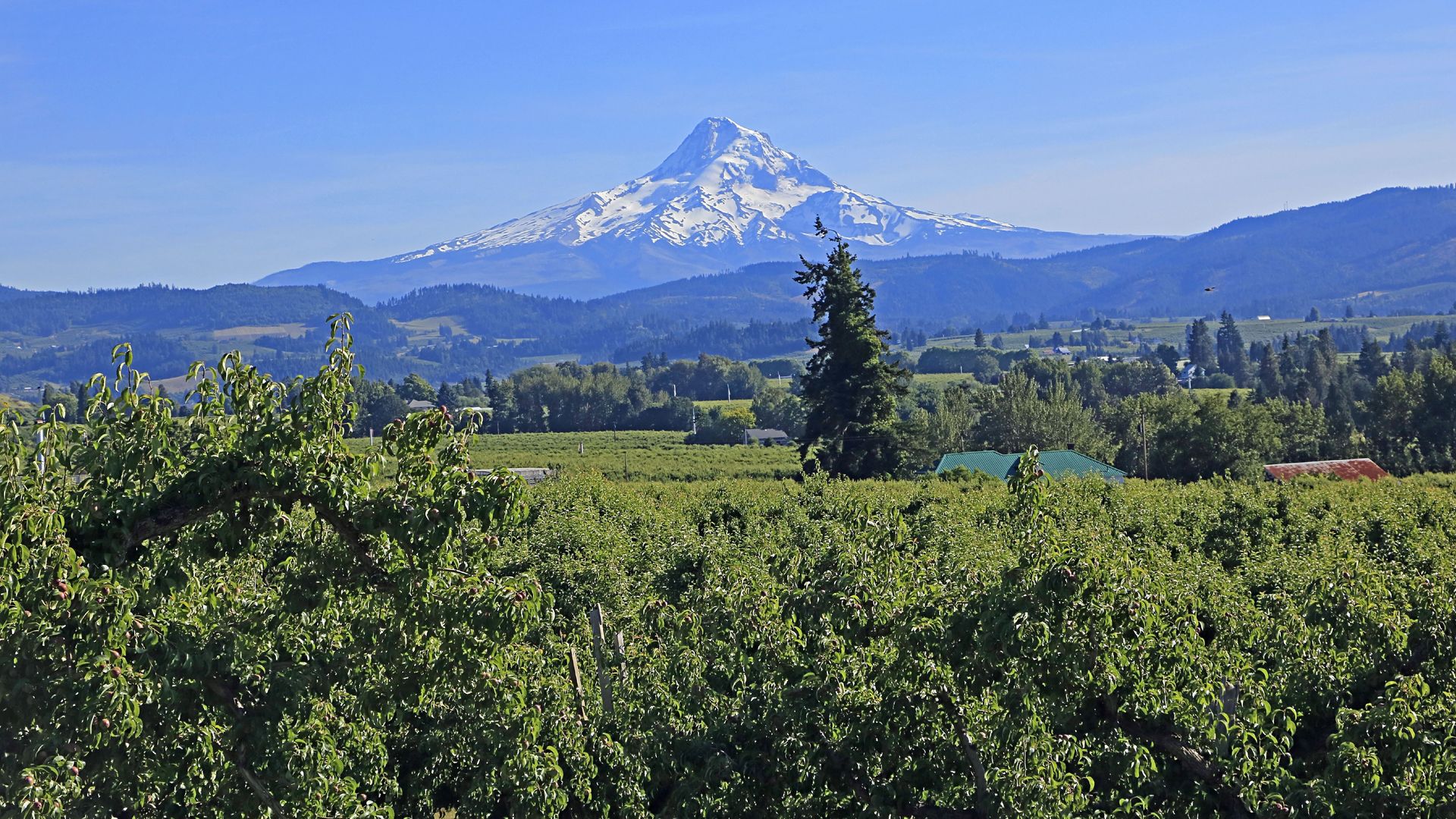 Oregon's state legislature approved a resolution Monday night to update the lyrics of the state song in order to remove racist language and be more inclusive, per Oregon Live.
Why it matters: "Oregon, My Oregon" was written 101 years ago and the lyrical changes are intended to ensure that the song reflects the "cultural, historical, economic and societal evolution" of the state, according to the resolution.
Oregon was founded as a "whites-only" state, with laws passed that were designed to exclude Black people from living in the state. The last of these laws were repealed in 1926 — five years after the song was written.
The big picture: The song's original lyrics spoke of Oregon being "conquered and held by free men; fairest and the best," with new lyrics emphasizing Oregon's natural grandeur, including "majestic mountains" and "rolling rivers."
A line referencing being "blest by the blood of martyrs" has been changed to "blessed by the love of freedom," notes the resolution.
Other small changes are also included throughout, per Oregon Live.
Of note: The resolution cites the "ongoing national movement to secure truly equal treatment for peoples of all racial and ethnic backgrounds" as motivation for the change in lyrics.
What's next: The resolution now heads to Gov. Kate Brown's (D) desk to be signed into law.
Go deeper