Softbank-backed Katerra's collapse is a failure of pattern-matching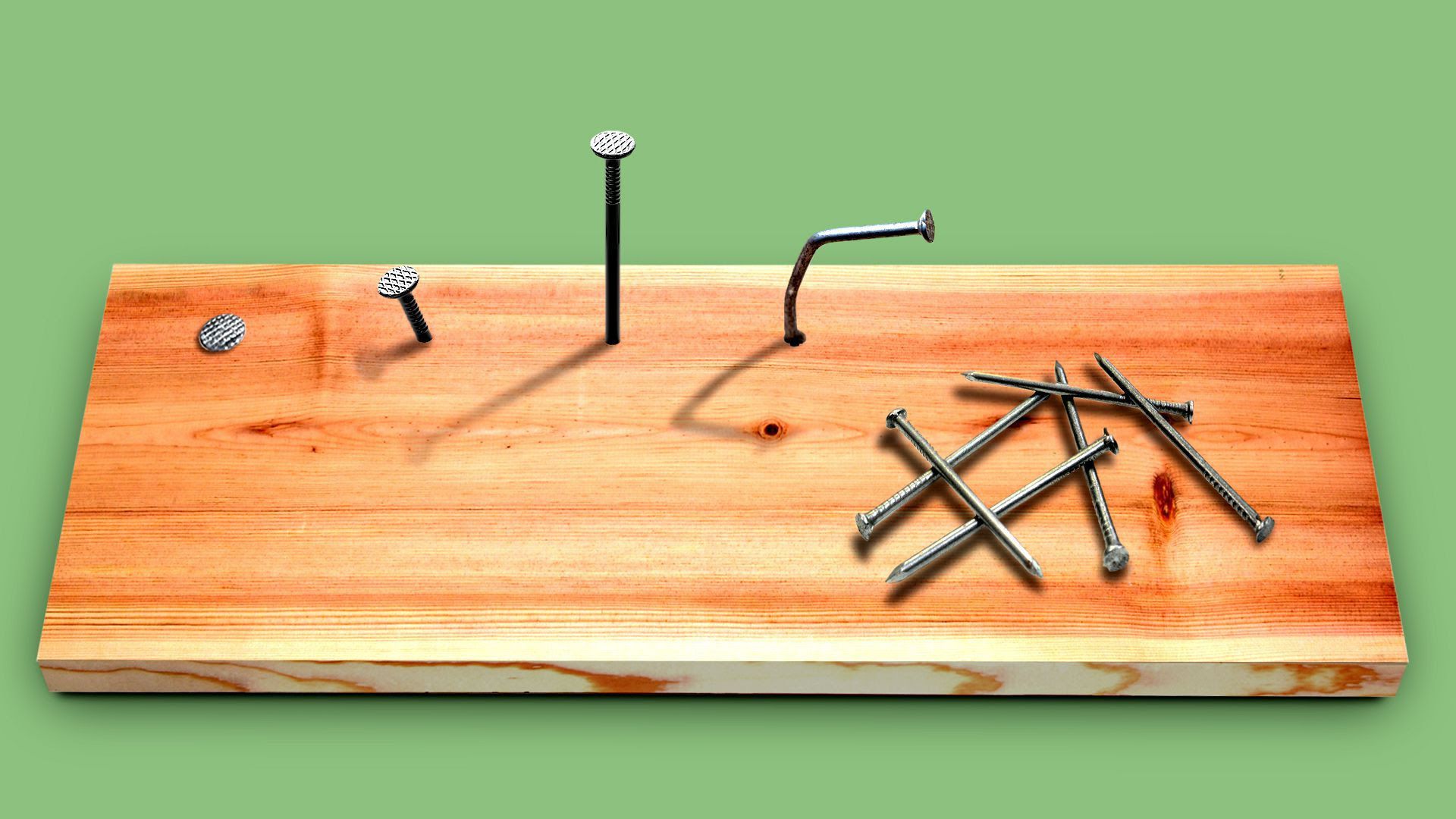 Katerra, a Silicon Valley construction tech startup that had raised around $2 billion from firms like SoftBank, has filed for Chapter 11 bankruptcy protection.
Why it matters: This was ultimately about the folly of pattern-matching, a pervasive VC technique whereby the same sorts of founders get both funded and forgiven.
Katerra was co-founded and led by Michael Marks, the former Flextronics CEO who had sat on the boards of such companies as Schlumberger and SanDisk. He also co-founded private equity firm Riverwood Capital and was a partner with KKR.
The basic idea was to make building components off-site, with Katerra eventually booking billions of dollars in project orders.
What went wrong: The best breakdown I've seen came from Cory Weinberg at The Information, who was first to report that the board was presented with "intentionally misstated" financial reports, after Katerra had fallen short of projected performance.
Per Weinberg: "According to interviews with 30 former employees and investors, Marks presided over a company that repeatedly stumbled on construction projects and failed to address warning signs that the business was failing."
A Katerra investor tells me that Marks kept getting the benefit of the doubt because of his track record. "This is a guy who's run giant companies and sat on major corporate boards. He can't be hiding the ball, or not able to find it. Right?"
Another investor added: "The vision was solid. The execution was not, and the execution was the part I was less worried about because of Marks and his experience with big, complex businesses like Flextronics."
The music eventually ended for Marks, who was fired last year as the SEC opened an investigation into Katerra's financials.
Contributing factors: SoftBank's largesse didn't help matters, particularly as it encouraged Marks to engage in a WeWork-style expansion that would lead to dozens of office leases and three corporate jets.
SoftBank also decided not to step up this year with new cash once its primary lender, SoftBank-backed Greensill, filed for its own bankruptcy.
That meant Katerra couldn't get its construction projects bonded, which proved to be the proverbial straw.
The bottom line: It's understandable that investors pattern-match, just as it's reasonable for prospective employers to lean on résumés. But there's also a certain amount of intellectual laziness to it, and VCs get paid handsomely to spot the next revolution — as opposed to just replays of the last one.
This issue came up in the past few days when Snowflake CEO Frank Slootman said, and then apologized for saying, that while employee diversity is important, it shouldn't "override" merit.
Not only was the either/or framing a false choice, but it failed to recognize that pattern-matching (for investing and hiring) has often resulted in homogeneity overriding merit.
Katerra's failure should be a warning signal and a wake-up call.
Go deeper