Kamala Harris defends not visiting U.S.-Mexico border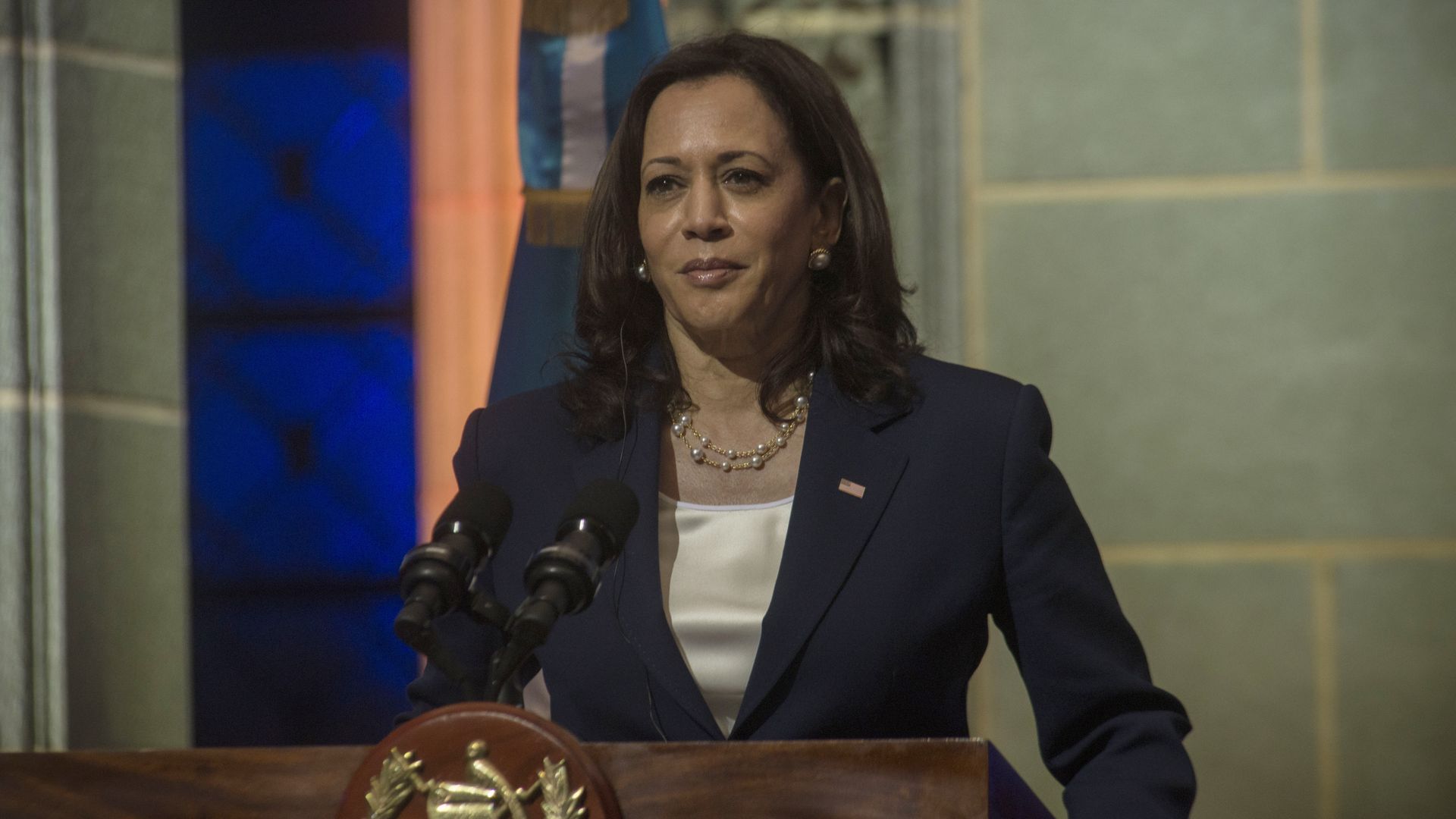 Vice President Kamala Harris defended her decision to not personally visit the U.S.-Mexico border during an interview with NBC News that aired Tuesday, arguing that her focus is on addressing the underlying causes of migration.
Why it matters: President Biden has put Harris in charge of solving the migrant surge at the southern border, a crisis that has threatened to overshadow some of the administration's early successes.
The number of migrants illegally crossing the border this fiscal year is already the most since 2006 — with four months left to go, according to preliminary Customs and Border Protection data obtained by Axios.
Republicans have repeatedly criticized Harris for not visiting the border, accusing her of ignoring the crisis. Rep. Henry Cuellar (D-Texas), who represents a border district, has also encouraged Biden and Harris to visit.
Driving the news: The interview took place in Guatemala during the first stop on Harris' first foreign trip as vice president, where she said at a news conference Tuesday, "I want to be clear to folks in this region who are thinking about making that dangerous trek to the United States-Mexico border: Do not come. Do not come."
Harris' trip to Guatemala and Mexico is intended to strengthen diplomatic ties with Latin America and identify "the reason people are arriving at our border" in order to address the root causes of the surge.
The policies the Biden administration is pursuing are not a "quick fix" and will take time to yield results, Harris acknowledged, though she insisted the payoff would be worth it.
What they're saying: "At some point, you know, we are going to the border. We've been to the border," Harris said when asked if she has plans to visit. "So this whole thing about the border. We've been to the border," she repeated, referring to other top administration officials.
Pressed on why she hasn't personally visited, Harris responded: "And I haven't been to Europe. And I mean, I don't understand the point that you're making. I'm not discounting the importance of the border."
"I'm in Guatemala because my focus is dealing with the root causes of migration," she continued. "There may be some who think that that is not important, but it is my firm belief that if we care about what's happening at the border, we better care about the root causes and address them. And so that's what I'm doing."
Go deeper