Tiny creatures have safely reached the International Space Station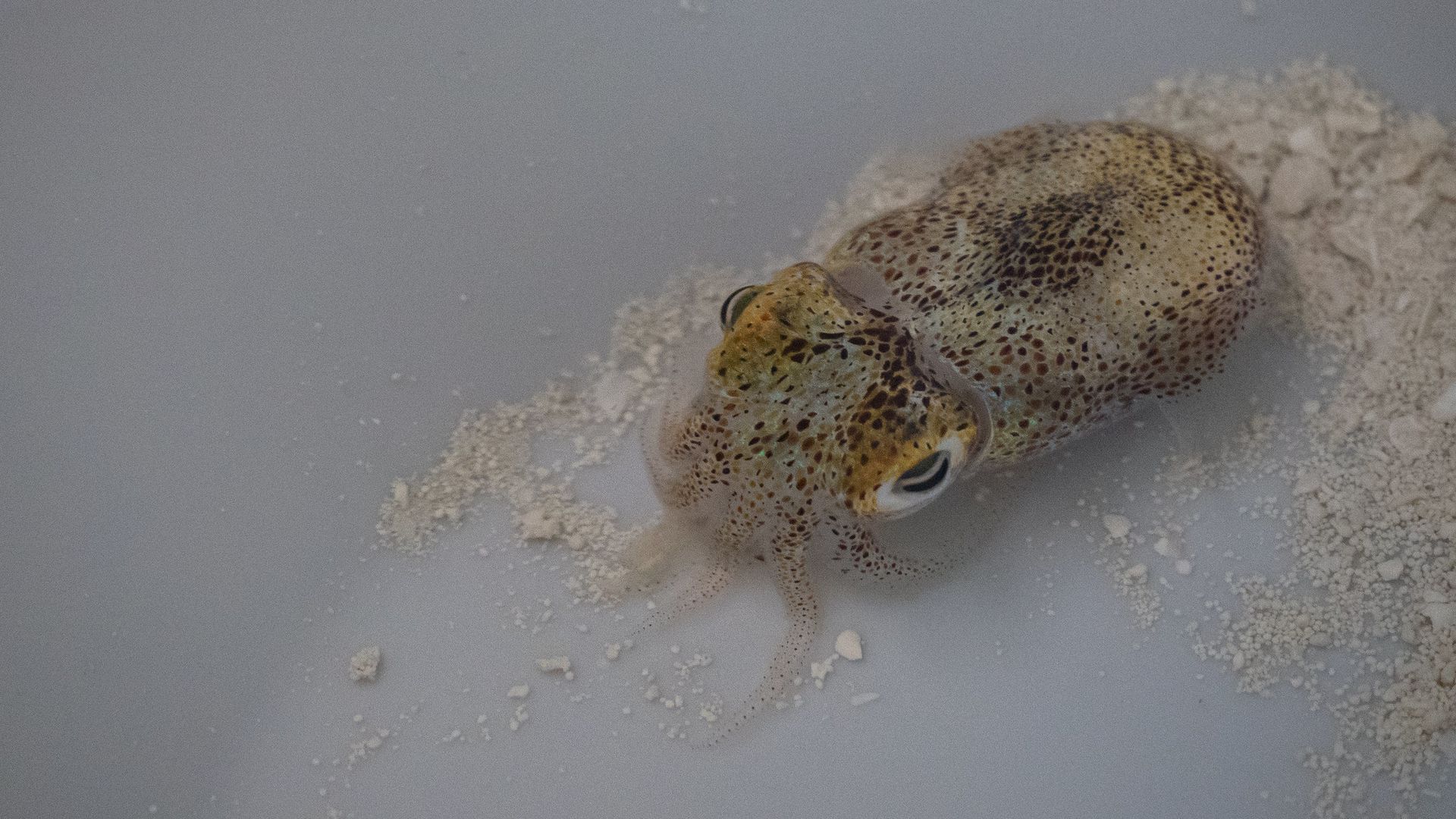 Squids and tardigrades are now safely ensconced on the International Space Station after their flight to space this weekend.
Why it matters: The tiny creatures will be used for experiments that could help scientists learn more about how various organisms might behave in space.
What's happening: SpaceX flew the experiments and other cargo to the space station using a Dragon cargo craft that docked to the orbiting laboratory Saturday.
Scientists behind the squid experiment are planning to study if the relationship between bobtail squid and a certain bacteria that colonize a special organ of the creature may change in microgravity.
The researchers hope to use the data to learn more about how human health might be affected during long trips in space.
The tardigrade experimenters aim to learn more about how the creatures can survive in the extreme environment through generations.
"We want to see what 'tricks' they use to survive when they arrive in space, and, over time, what tricks their offspring are using," Thomas Boothby, principal investigator of the experiment, said in a statement. "Are they the same or do they change across generations? We just don't know what to expect."
Go deeper