Experts question FDA standards with Aduhelm approval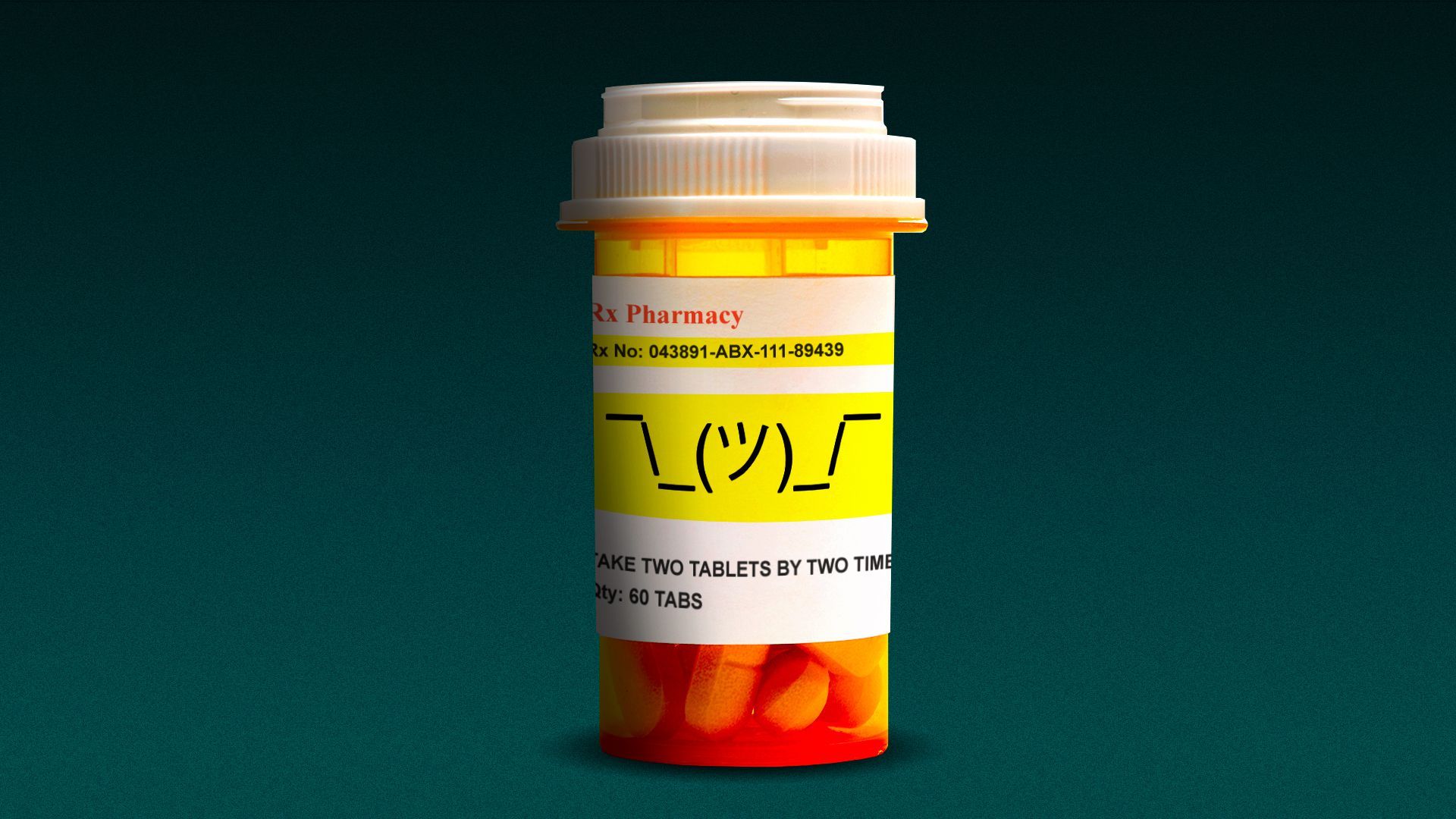 Following the FDA's approval of Biogen's Alzheimer's treatment Aduhelm, experts fear the approval — based on weak scientific data — is a sign the agency is putting speed over rigor.
The big picture: "A general signal being sent to the rest of the drug industry is: If you can get uncertain, maybe suggestive data and a post-hoc analysis — get that threshold to us — we may approve your drug," said Peter Bach, a drug researcher at Memorial Sloan Kettering Cancer Center.
Where things stand: The FDA has not been shy in recent years about touting the quantity of drugs it approves.
But Alzheimer's has been different. So many drugs have failed, and patients and families are desperate for any treatment.
In 2018, the FDA issued guidance to ease standards and definitions for clinical trials involving potential Alzheimer's treatments. The agency encouraged companies to "discuss their plans with FDA early in development."
The Aduhelm decision within the policy community was nearly unanimously panned as a mistake. But it had support among patient advocates and some physicians, most of whom have financial ties to Biogen and Eisai, a company that also developed the drug.
"There are very compelling arguments about the magnitude of unmet need [for Alzheimer's], but these shouldn't trump regulatory standards," said Caleb Alexander, a drug researcher at Johns Hopkins who sat on the FDA's advisory committee for this drug and argued it should not be approved.
The bottom line: The FDA is green-lighting an IV drug that has not proven to be better than a placebo, carries a risk of brain swelling and hemorrhages, requires patients to undergo a lifetime routine of imaging scans and doctor visits, and is based on a hypothesis of brain plaques that is losing scientific credence.
The FDA also did not limit the drug to Alzheimer's patients who have mild dementia, even though those were the patients who were studied in trials.
Looming concerns: Experts believe opening the door to unproven treatments like Aduhelm could water down the FDA's standards for other serious conditions that similarly lack drug options.
Biogen must run a confirmatory trial at some point to test the drug's effectiveness, but mandating post-approval trials also has pitfalls, as companies have no incentive to run them.
Biogen's CEO told CNBC the company has "up to nine years to deliver the final results of the study."
Our thought bubble: The FDA said in its approval that, "hopefully, we will see further evidence of benefit in the clinical trial and as greater numbers of people receive Aduhelm."
Typically, America's drug regulator would have that evidence instead of saying it will "hopefully" pan out.
Go deeper