As early season heat roasts U.S., records tumble in Middle East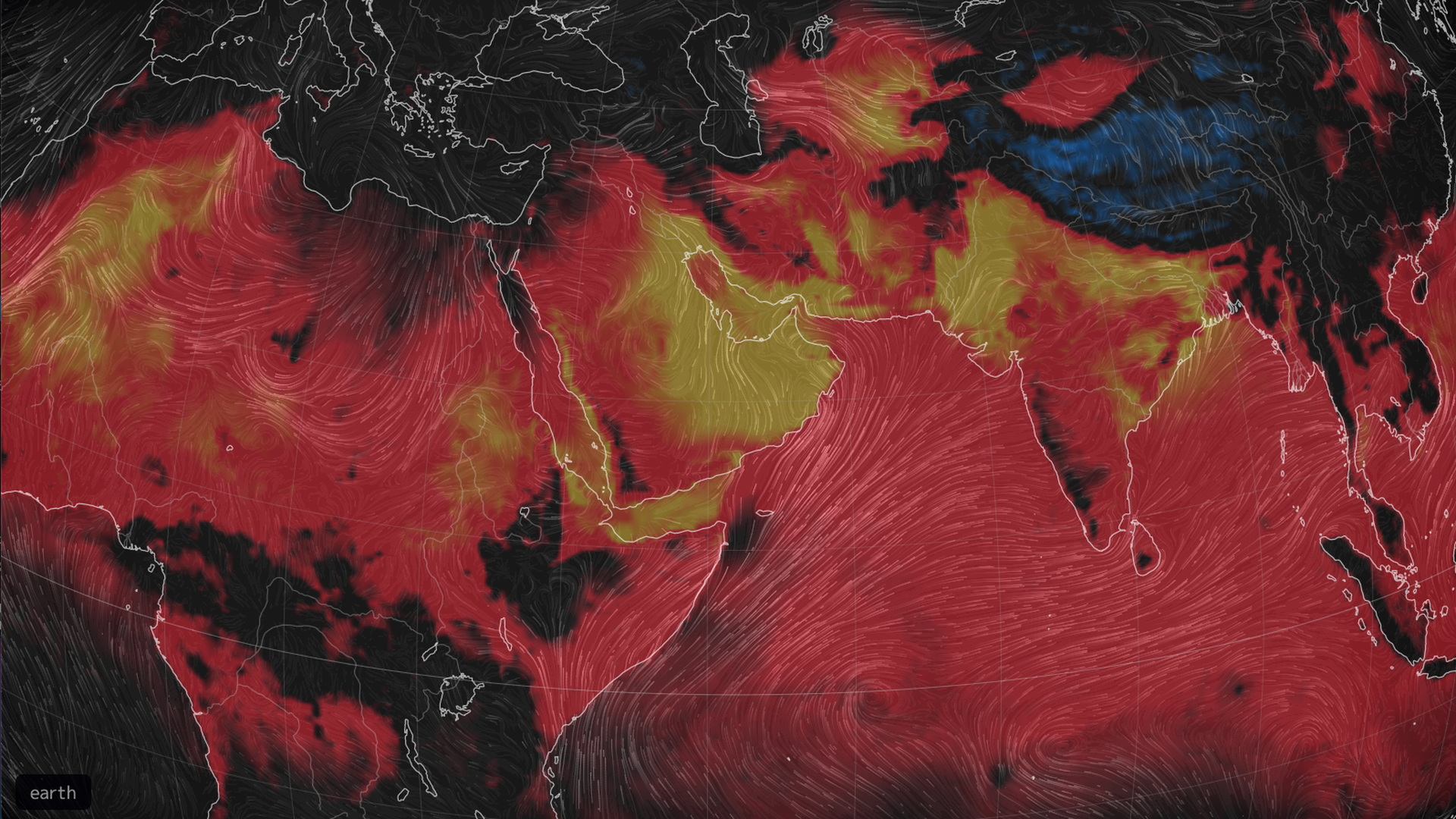 At the same time as much of the Lower 48 states are seeing temperatures soar through the 90s, an unusually severe heat wave for this time of year has also struck the Middle East.
Why it matters: While these extreme weather events have roots in various weather systems, human-caused climate change is raising the odds and worsening the severity of extreme heat events worldwide.
Driving the news: In the U.S., the heat first built across the West's parched landscape in late May, causing drought to worsen further and helping fuel Arizona wildfires. The heat has since spread all the way to the Upper Midwest and Northeast, breaking records as it has done so.
In the Twin Cities, for example, the ongoing heat wave could become the third-longest stretch of 90-degree days on record, Axios Twin Cities reported.
Details:
At the same time, an unusually severe early season heat wave has enveloped the Middle East and South Asia, prompting temperatures to spike above the 50°C (122°F) mark in at least five countries: Oman, the United Arab Emirates, Kuwait, Iran and Pakistan.
Typically, the hottest time of year in the Persian Gulf region as well as Pakistan comes in July.
The UAE tied its national all-time heat record on June 6 when the temperature in Sweihan, located about 70 miles outside Abu Dhabi, reached a sizzling 51.8 °C (125.2°F). This beat the previous record for the month of June, as well, according to Meteo-France meteorologist Etienne Kapikian.
Weather historian Maximiliano Herrera described the heat in the Middle East as well as Central Asia (temperatures set records in Tajikistan, Turkmenistan and Uzbekistan, as well) as the "[h]arshest heat wave in history for this time of the year."
Threat level: Studies show that climate change could result in a Middle East that's virtually uninhabitable for several months a year by the middle of this century. Already, temperatures have flirted with such inhospitable levels, hitting 129°F in Kuwait and Iraq in 2016, for example.
Go deeper: Study: Climate change directly linked to over a third of global heat deaths
Go deeper