Mastercard Foundation donates $1.3 billion to Africa's COVID-19 response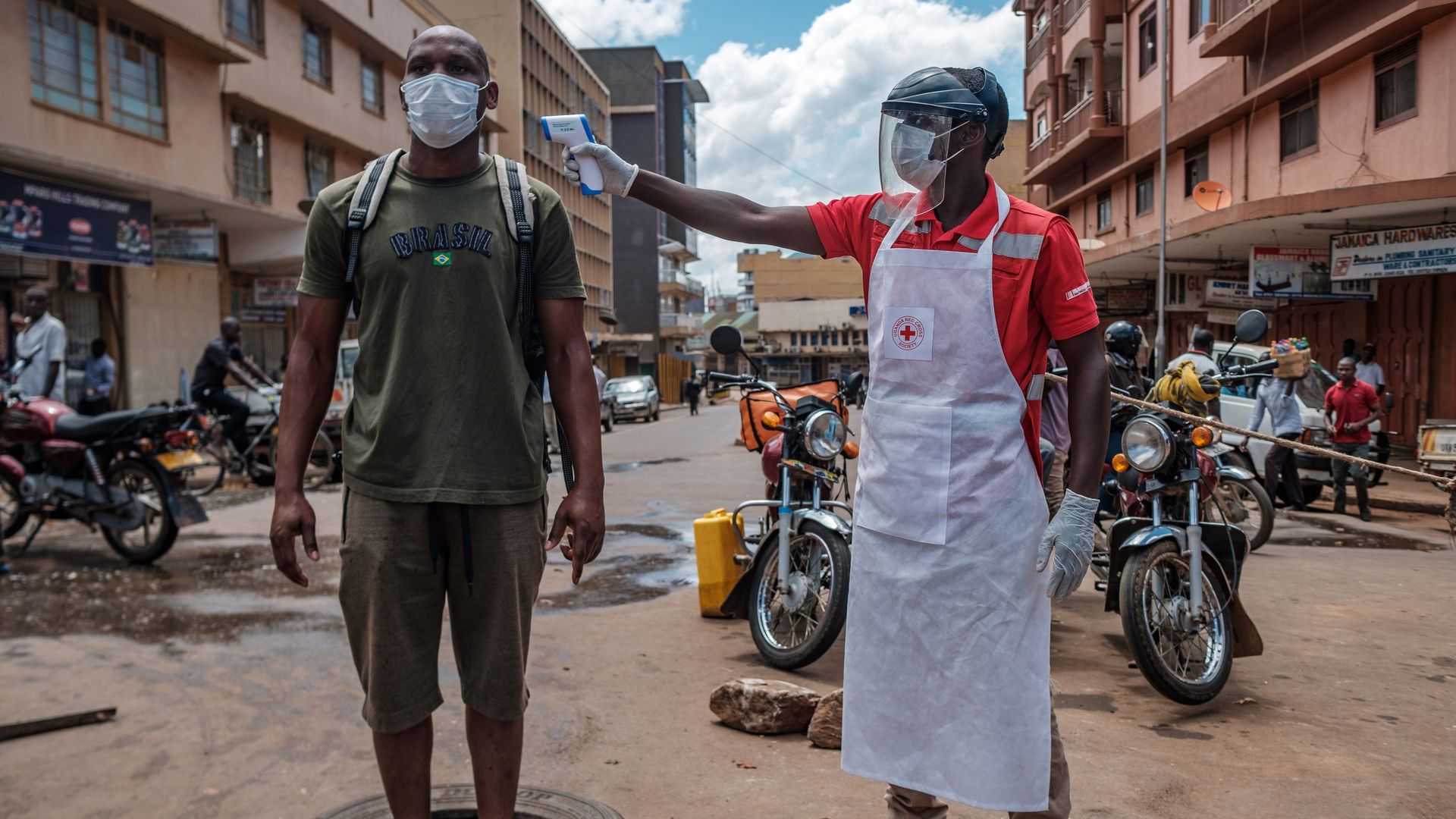 The Mastercard Foundation announced a $1.3 billion donation aimed at improving Africa's coronavirus response Tuesday, the Washington Post reports.
Why it matters: The funding will be distributed over three years and is intended to help acquire vaccines for more than 50 million people and improve manufacturing and delivery systems.
Less than 2% of people in Africa have received at least a single dose of the coronavirus vaccine, a stark contrast to the 11.6% global average, per the Post.
The African Union and Africa CDC had set a goal last year of vaccinating at least 60% of their population by the end of 2022, with the cost of the effort estimated to be roughly $16 billion.
Details: According to the Washington Post, as per the agreement, the Africa CDC will assist in overseeing the distribution of funds for an array of services, including workforce training, community engagement and support for individual nations' vaccination programs.
What they're saying: "Ensuring inclusivity in vaccine access, and building Africa's capacity to manufacture its own vaccines, is not just good for the continent, it's the only sustainable path out of the pandemic and into a health-secure future," said John Nkengasong, director of the Africa CDC, in a press release.
Krishna Udayakumar, who leads Duke University's Global Health Innovation Center, said, "I think this is exactly the type of partnership that we had hoped to see — and that we need much more of," per the Post.
"We need to be putting billions to tens of billions of dollars in play to acquire vaccines, but to also enhance the delivery capacity and capabilities and to generate demand," she added.
Go deeper ... 2 billion global vaccinations: Where the doses have gone
Go deeper