Charlottesville City Council votes to remove Confederate statues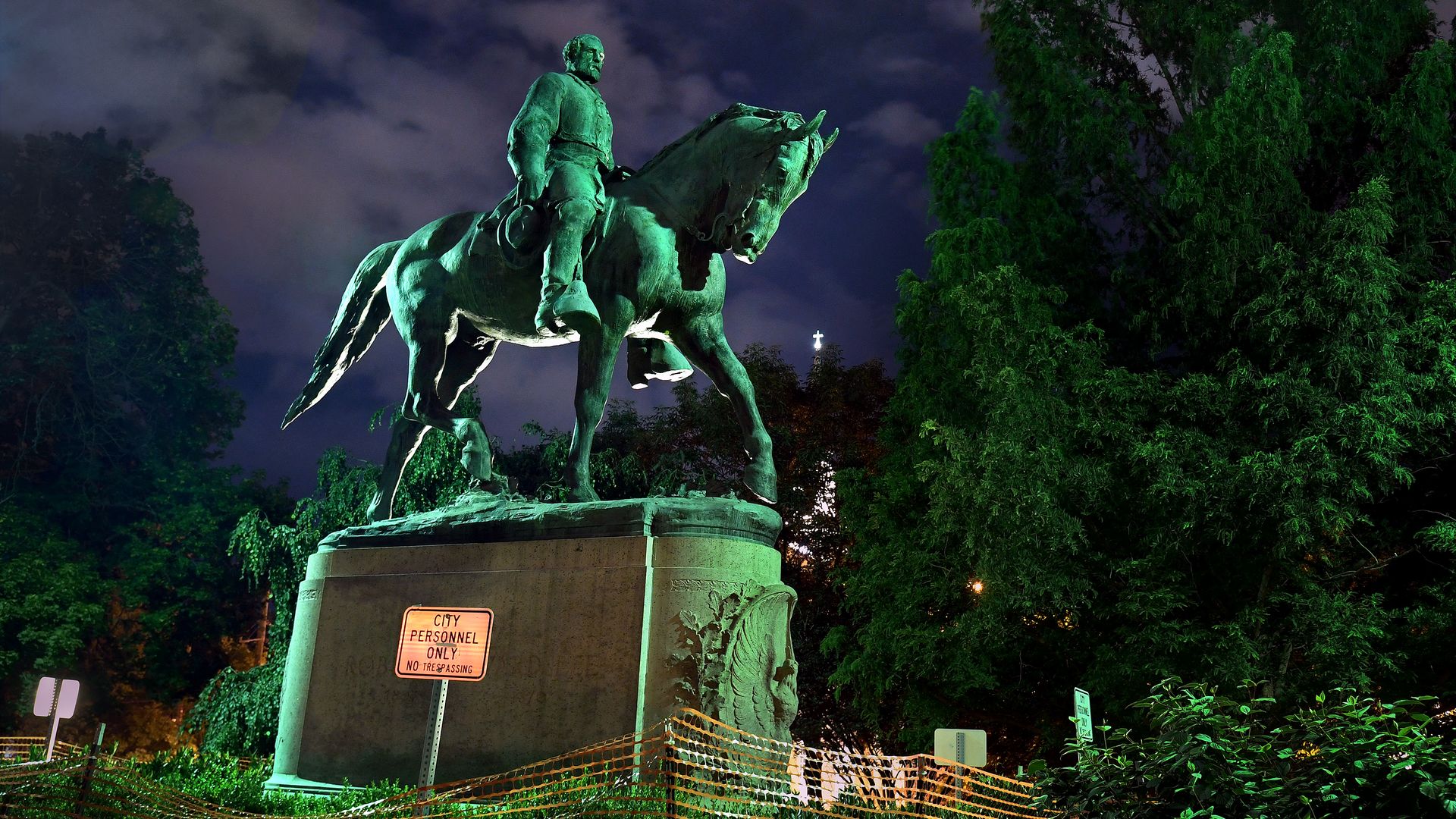 The Charlottesville City Council voted Monday to remove two statues of Confederate generals Robert E. Lee and Stonewall Jackson from the city's public parks, according to the Washington Post.
Why it matters: The statues were the flashpoint for the violent "Unite the Right" rally in the city in August 2017 during which a self-professed neo-Nazi killed counter-protester Heather Heyer by driving his car into counter-protesters.
Context: The city planned to remove the statues after the rally, but a group of residents sued the city to block the removals.
The Virginia Supreme Court ruled in April that the city is allowed to remove the statues, which advocates say pay deference to America's legacy of slavery and racism.
The removal of such statues became the focal point during racial justice protests in 2020.
The big picture: The council held a public hearing before the vote, during which tens of residents asked that the statues be removed, according to the Post.
Residents now have 30 days to propose new plans for the statues, such as relocating them to museums, after their removals, according to CNN.
Go deeper: Civil rights figures are replacing Confederates on monuments
Go deeper