Senate confirms Biden's first judicial nominee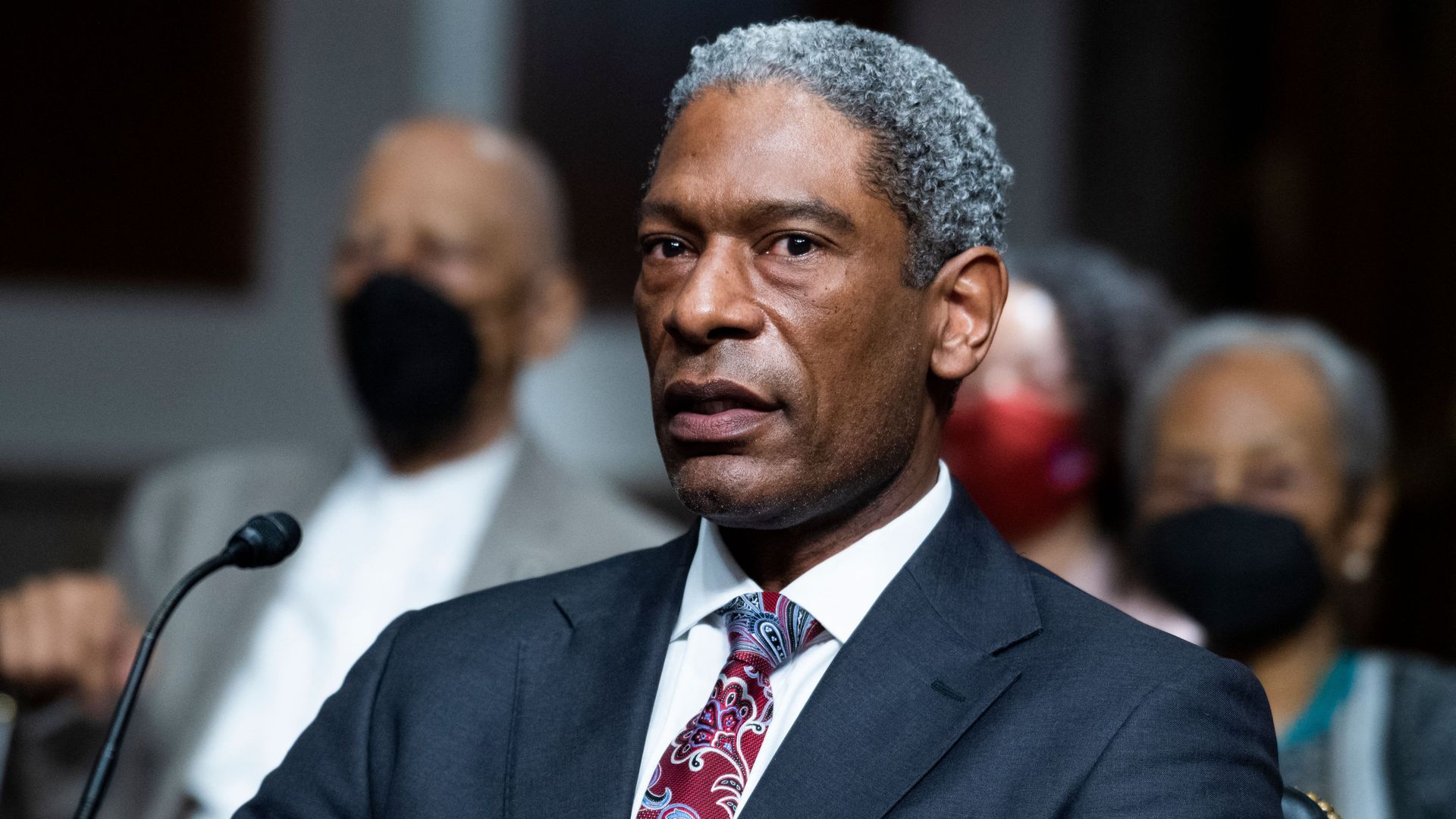 The Senate voted 66-33 on Tuesday to confirm Julien Xavier Neals to be U.S. District Judge for the District of New Jersey.
Why it matters: Neals is President Biden's first judicial nominee to be confirmed, as Democrats begin a push to "restore the balance" of the courts after the GOP-led Senate confirmed a record number of conservative judges under former President Trump.
Later on Tuesday, the Senate voted 72-28 to confirm Regina Rodriguez to serve as a U.S. district court judge in Colorado.
Trump's aggressive judicial appointments were his most lasting, substantive legacy, as he appointed more than 200 judges to the federal bench — including three Supreme Court justices — in just one term.
Senate Majority Leader Chuck Schumer (D-N.Y.) pledged that Senate Democrats would bring "balance, experience and diversity back to the judiciary" with Biden's nominees.
What they're saying: "I want to convey my sincere gratitude to the Senate for confirming Julien X. Neals as a judge for the U.S. District Court for the District of New Jersey and Regina M. Rodriguez as a judge for the U.S. District Court for the District of Colorado, both with bipartisan support," Biden said in a statement.
"I was honored to include both of them in the very first nominations I made to the Federal Bench, and they embody the professional excellence and devotion to the rule of law and our Constitution that the American people expect of federal judges."
"They are both highly qualified, and they represent the diversity that is one of the ultimate strengths of our nation—in all branches of government, including the judiciary."
Background: Neals was previously nominated to serve on the district court by former President Obama in 2015, but his nomination expired after then-Majority Leader Mitch McConnell (R-Ky.) declined to bring it for a vote.
What to watch: There are currently 71 district court vacancies and nine appeals court vacancies, according to the Administrative Office of the U.S. Courts. Liberal activists have pushed for 82-year-old Justice Stephen Breyer to retire while Democrats still have control of the Senate.
Editor's note: This story has been updated with Rodriguez's confirmation and Biden's statement.
Go deeper