White House vows new moves to shore up battery supply chain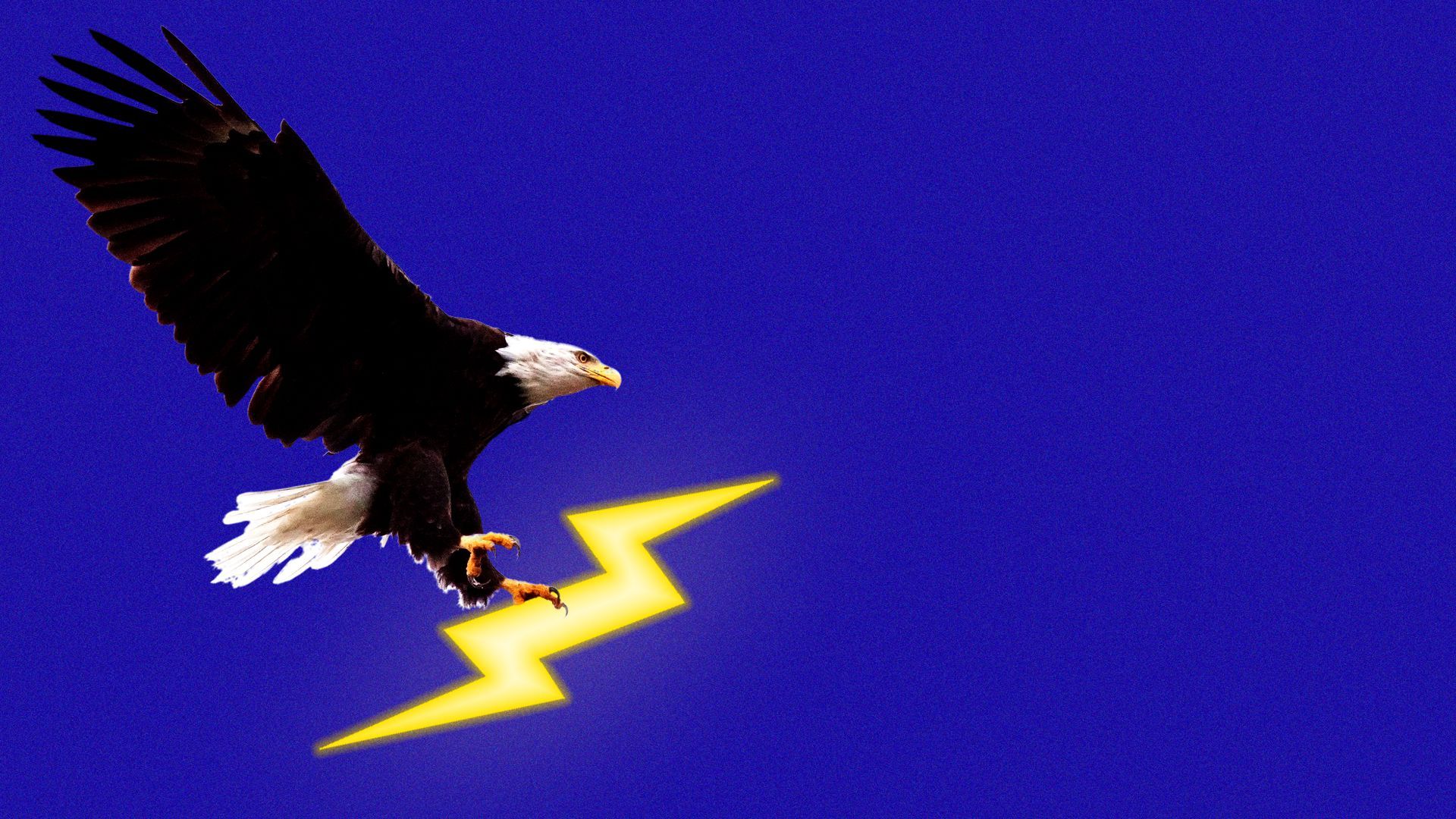 The White House is pledging a multi-agency push to spur more U.S. battery manufacturing and sustainable mining — both domestically and abroad — of raw materials used in battery tech.
Why it matters: The administration wants to speed U.S. market growth of electric cars and grid storage, but a global scramble for batteries and materials poses hurdles for companies and governments alike.
Production of raw materials like rare earth minerals is heavily concentrated in a few countries, including China. More broadly, automakers are highly reliant on foreign lithium-ion battery imports.
The Energy Department, which released a "blueprint" Tuesday morning on domestic battery development, said that the U.S. currently has "less than a 10% global market share for manufacturing capacity across all major battery components and cell fabrication."
How it works: Pillars of the plan, per a White House summary document, include...
Plans to use $17 billion through the Energy Department's Advanced Technology Vehicles Manufacturing (ATVM) loan program — which first launched over a decade ago — to support domestic battery manufacturing of battery packs and cells.

The document also says the ATVM efforts will "catalyze" projects for refining, processing, and recycling rare earth minerals and other critical materials used in electric cars.

An interagency group led by the Interior Department to work with tribal nations, the private sector and others on "sustainable" and "responsible" domestic mining of raw materials.
Defense Department financial incentives for producing materials, including "scaling proven research and development (R&D) concepts and emerging technologies."
The intrigue: The administration says the effort is also focused on broadening international sourcing of materials used in batteries and other clean-energy technologies.
Demand for materials like lithium, cobalt, nickel and rare earth elements is projected to grow significantly in coming years and decades.
The summary document says the U.S. must "diversify supply chains away from adversarial nations and sources with unacceptable environmental and labor standards."
By the numbers: As the New York Times flags, a 2020 report from the research firm BloombergNEF found that 77% of the world's battery cell production capacity is in China.
Per International Energy Agency data, China was home to 60% of rare earth element production as of 2019.
The Democratic Republic of Congo provides 69% of the world's cobalt, while the vast majority of the world's lithium comes from Australia, Chile and China.
Reality check: The White House plan is hardly a guarantee of a looming domestic surge in extraction of raw materials needed for clean-energy tech, given concerns about environmental damage and other factors.
The administration says an interagency team from Interior, EPA and elsewhere will "identify gaps in statutes and regulations that may need to be updated by Congress" to ensure environmental safeguards.
The big picture: The White House plan is part of a broader initiative on industrial supply chains that have faced disruptions and risks, like semiconductors and pharmaceutical ingredients.
Go deeper: The supply crunch that could slow the climate fight
Go deeper