Alaska Native group reaches deal to protect land from massive Pebble Mine project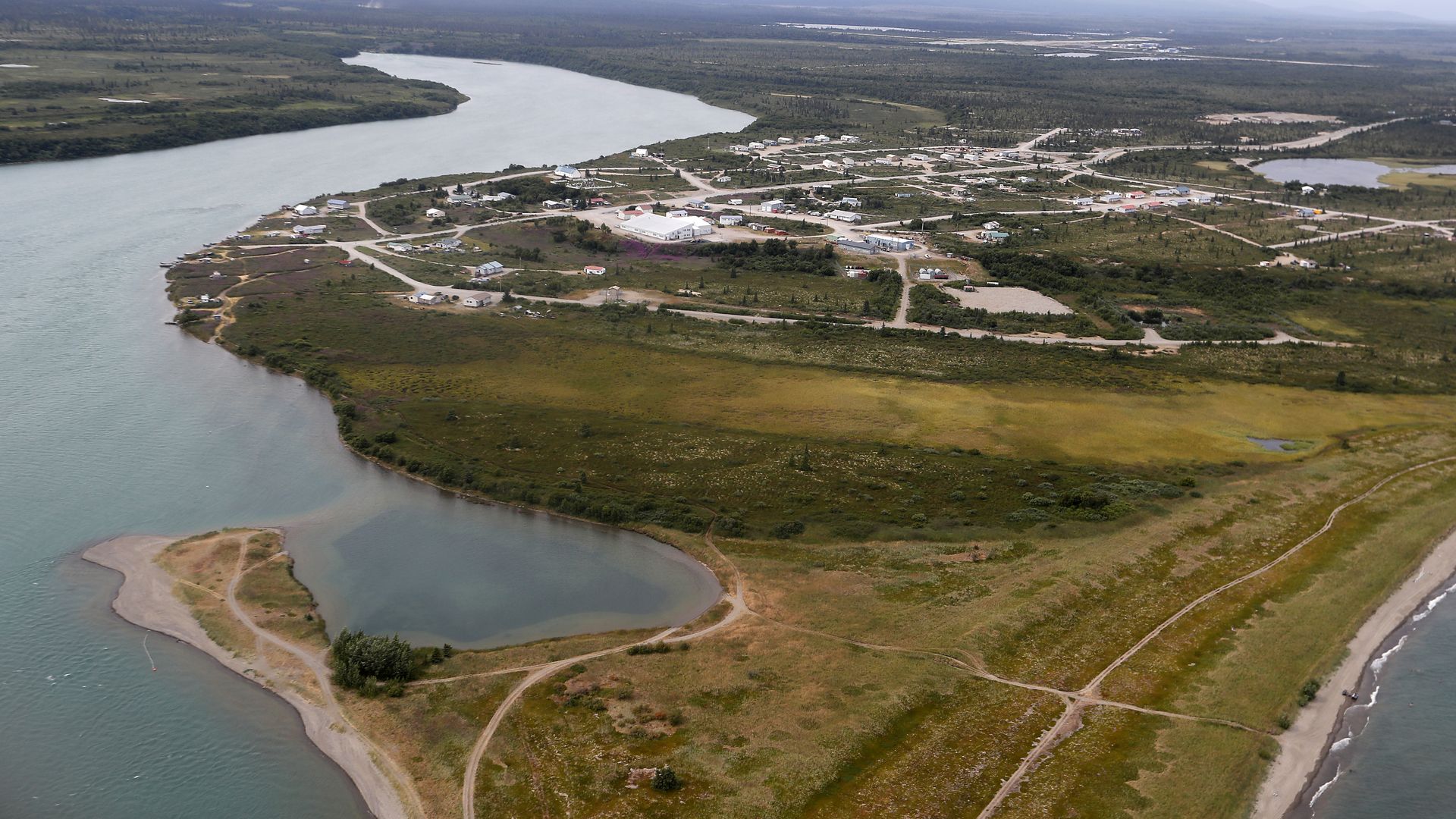 The Pedro Bay Corporation, an Alaska Native group that owns land near Bristol Bay, sold conservation easements on more than 44,000 acres to the environmental nonprofit Conservation Fund, the Washington Post reports.
Why it matters: The deal makes a large portion of the land, where backers of the Pebble Mine had hoped to build a gold mining road, off-limits to future development, standing in the way of Pebble Limited Partnership's massive project.
"I feel like we are doing our mission of preserving our heritage and our pristine lands from any development," said Sarah Thiele, a board member of the Pedro Bay Corp., to the Post. "That is totally our identity, the fish and our land."
The Trump administration denied a permit for the controversial mine, a position that was seen as unusual considering the administration's broader efforts to encourage energy developments in the region, USA Today wrote. President Biden has also said he opposes the project.
Background: The mine project has been widely criticized and has faced legal issues since its proposal. A 2014 assessment said it would "result in complete loss of fish habitat due to elimination, dewatering, and fragmentation of streams, wetlands, and other aquatic resources."
Bristol Bay, where the mine would be located, is home to one of the most important salmon fisheries around the globe.
Our thought bubble via Axios' climate and energy reporter Andrew Freedman: The conservation deal would seriously complicate any deal to build the mine, which is already a remote possibility due to resistance from environmental groups, many Alaskans, and the Biden administration.
It's also innovative way to put a big roadblock in the way of such a large project in a largely pristine environment.
Go Deeper: Trump officials to hit brakes on controversial Alaskan mine.
Go deeper