Hard-hit Uruguay is in a race between vaccines and the virus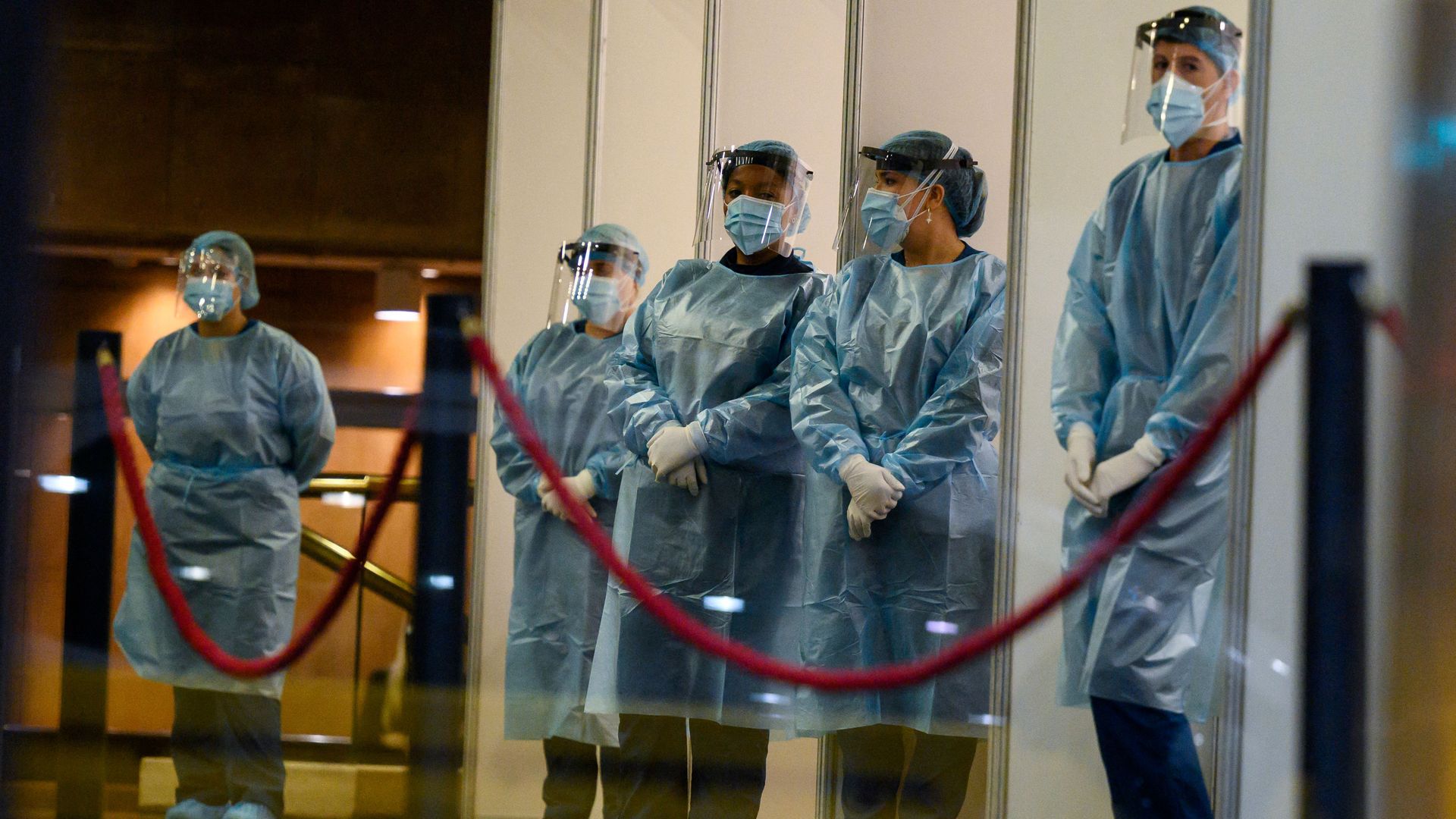 Montevideo — For almost a year, Uruguay was an oasis in the hardest-hit region on the planet.
Flashback: Not only did the South American country manage to keep cases low after shutting itself off from the world last March, but it also managed to avoid most of the vitriolic political confrontation other countries in the region experienced during the pandemic.
Uruguay never even imposed a lockdown, relying instead on voluntary decisions by the public. There were few better places to be as the pandemic swept the region.
But everything started to change last December with a new variant arriving from neighboring Brazil.
Driving the news: Uruguay now has the fourth-highest per capita rate of new cases anywhere in the world, trailing only small island countries.
Yes, but: Uruguay also has one of the world's fastest vaccination rates, vaccinating more than 1% of the population each day.
Currently, 30% are fully vaccinated and 55% have had at least one dose.
State of play: The government has declined to lock the country down, gambling that the vaccination program will drive the numbers down and that investments made in intensive care capacity will keep the hospital system afloat.
The weird thing, especially for someone who spends days in a newsroom under the pressure of this terrible news, is that the general public seems OK with the present situation.
President Luis Lacalle Pou has a 55% approval rating, and the public health secretary's is over 65%. Even many opposition voters favor Lacalle Pou's "responsible freedom" strategy.
What to watch: It's now a race between the virus and the vaccines. Who will win, and at what cost?
Go deeper