Gaming giant pivots on CEO bonus targets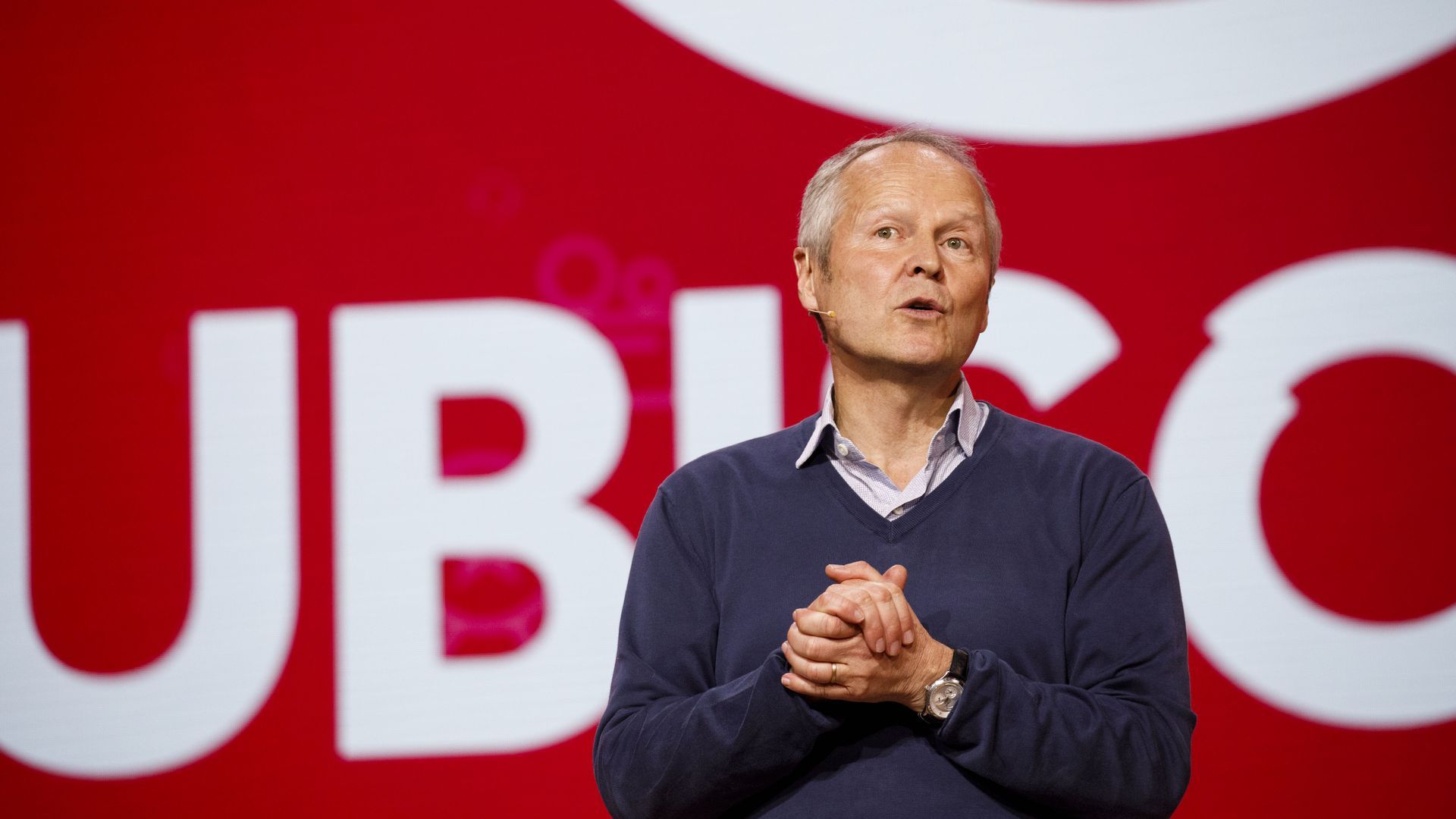 "Assassin's Creed" and "Rainbow Six" mega publisher Ubisoft is no longer offering its CEO new bonuses for increasing the gender diversity of its workforce, a year after establishing that as a long-term pay incentive.
Driving the news: New long-term targets for this year replace that goal with one tied to reducing the company's carbon footprint, according to corporate filings.
Why it matters: Publicly traded companies often use variable compensation targets for top executives to express the priorities of the company and its board.
For Ubisoft, which has been mired in controversy after sexual misconduct allegations led to the ouster of several powerful men at the company, its more subjective bonus targets are especially noteworthy.
The company has introduced a new potential annual bonus to its CEO for improving workplace quality of life, in reaction to last summer's events.
Each of these bonuses — diversity, carbon and quality of life — would pay Guillemot roughly $200,000 in cash or stock options, if the goals are achieved within the target time period.
Between the lines: Ubisoft's board of directors introduced the gender diversity target last year with the goal of increasing the percentage of women in Ubisoft's full time global workforce from 22% at the end of March 2020, to 24% by the end of March 2023.
The board had set gender diversity as a shorthand for overall diversity, noting in a financial filing in 2020 that it "is the only form of diversity that is measurable worldwide."
It said every percentage point increase would be "a real challenge" due to the limited "pool of women from higher education trained in Ubisoft's businesses" and competition for them.
For comparison, rival EA reported at the end of 2020 that its workforce was 24% female.
Ubisoft now says that women constitute 23.5% of its growing workforce of about 20,000 people, as of the end of March this year.
The goal remains in effect for the three-year bonus target attached to Guillemot's potential bonus pool last year, but gender diversity is not part of this year's new multi-year bonus targets.
In a filing last month, the company credited CEO Guillemot's bonus target for helping fuel the increase, even as it replaced it with an environmental goal upon the recommendation of its board's Corporate Social Responsibility committee.
The new three-year "carbon intensity" goal includes the following criteria, among others:
"Reach 100% renewable energy (73.5% in 2020)"
"Reduce business trips by at least 20%"
Increase the percentage of Ubisoft games sold digitally from 48% in 2019 to 68%.
Guillemot vowed to address the #MeToo issues at the company last year, saying his trust was betrayed.
Those issues involved allies and subordinates of Guillemot, who were dismissed or disciplined last summer.
The board will now pay him a bonus for the clean-up, announcing it has built a plan for "a series of initiatives providing concrete responses to the situation."
Performance for this one-year target involves "listening to teams, training managers and employees in 'respect at work' and assessing team members on the exemplary nature of their behavior."
What they're saying: A Ubisoft rep told Axios that the "gender diversity remains a priority" at the company and that "we may consider reintroducing" it as a CEO bonus target in 2023.
Go deeper