Supreme Court declines to hear case challenging men-only draft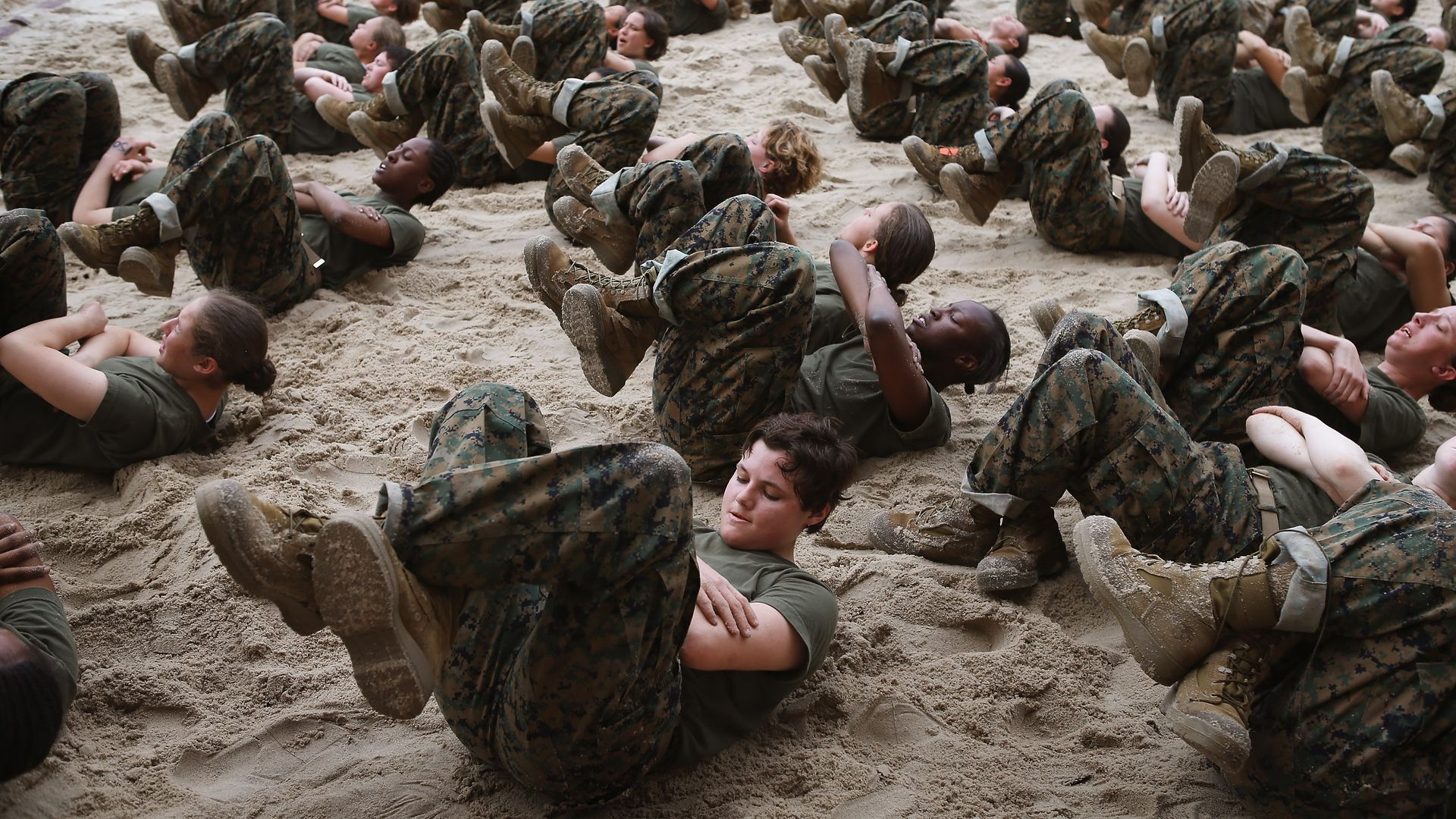 The Supreme Court on Monday said it would not review a case challenging the constitutionality of only requiring men to register for the draft, noting that the policy is being considered by Congress.
Why it matters: Although the impact of such a decision from the court would have little real-world impact — the U.S. military has been volunteer-only since the Vietnam War — the draft is one of the last remaining sex-based distinctions codified in federal law, per the New York Times.
All military roles are now open to women after the Defense Department lifted its ban in 2013 on women serving in combat.
What they're saying: "It remains to be seen, of course, whether Congress will end gender-based registration under the Military Selective Service Act," Justice Sonia Sotomayor wrote in a statement of support on behalf of herself and Justices Brett Kavanaugh and Stephen Breyer.
"But at least for now, the Court's longstanding deference to Congress on matters of national defense and military affairs cautions against granting review while Congress actively weighs the issue," she wrote.
Go deeper