Canadian police: Driver targeted Muslim family in fatal attack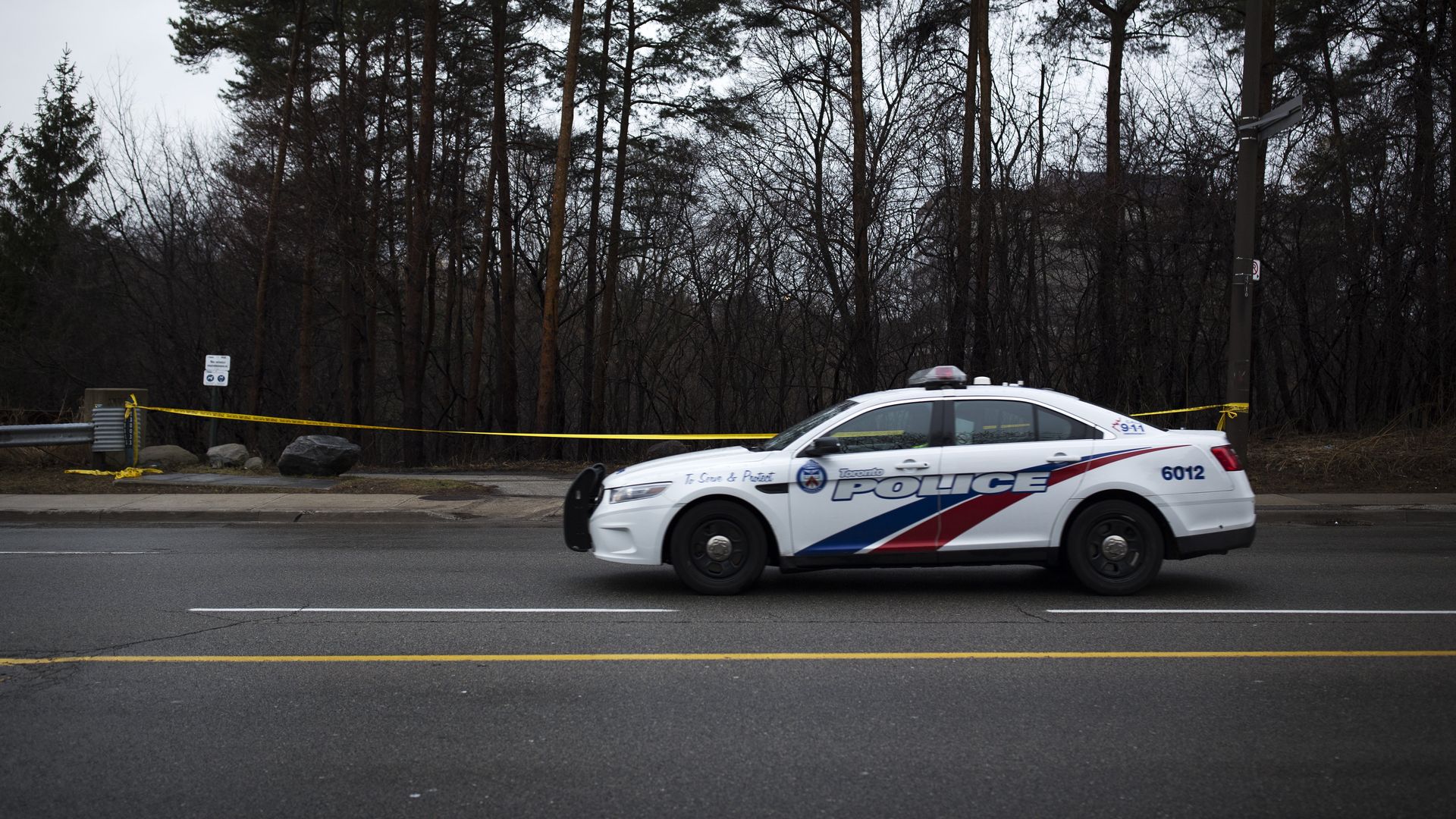 A driver ran his pickup truck into a Muslim family on Sunday, killing four and seriously injuring the fifth person in a targeted attack in London, Ontario, Canadian police said Monday.
Why it matters: The attack comes amid growing concerns over Islamophobia across Canada.
What happened: A young man plowed his black pickup truck into the victims at an intersection in London as they were walking, authorities said at a press briefing on Monday.
The driver killed a 74-year-old woman, a 46-year-old man, a 44-year-old woman and a 15-year-old girl. The sole survivor, a nine-year-old boy, is in serious condition, according to authorities who said the family did not want the names of the victims released.
Friends told AP the family had immigrated from Pakistan 14 years ago and were generous members of the London Muslim Mosque.
The suspect, identified by authorities as Nathaniel Veltman, was arrested in a nearby parking lot after the attack. Veltman, 20, faces four counts of first-degree murder. He did not know the victims, but there is evidence it was a premeditated attack, according to authorities.
Detective Superintendent Paul Waight said it is unknown whether the suspect was part of a specific hate group, but that London police are working with federal police and prosecutors to consider potential terrorism charges.
Police said the four dead is the most homicide victims in a single incident in the city's history.
What they're saying: "We believe the victims were targeted because of their Islamic faith," London Police Chief Stephen Williams said at the police's press briefing.
"We understand that this event may cause fear and anxiety in the community, particularly in the Muslim community, in any community targeted by hate ... There is no tolerance in this community who are motivated by hate target others with violence," Williams added.
The National Council of Canadian Muslims tweeted that Muslims in Canada have become all too familiar with the violence of Islamophobia.
"This is a terrorist attack on Canadian soil, and should be treated as such," NCCM head Mustafa Farooq said in a statement. "We call on the government to prosecute the attacker to the fullest extent of the law, including considering terrorist charges."
London Mayor Ed Holder called the attack "an act of mass murder perpetuated against Muslims," per AP.
"It was rooted in unspeakable hatred. The magnitude of such hatred can make one question who we were as a city."
Go deeper