U.S. unveils human trafficking task force as Harris visits Guatemala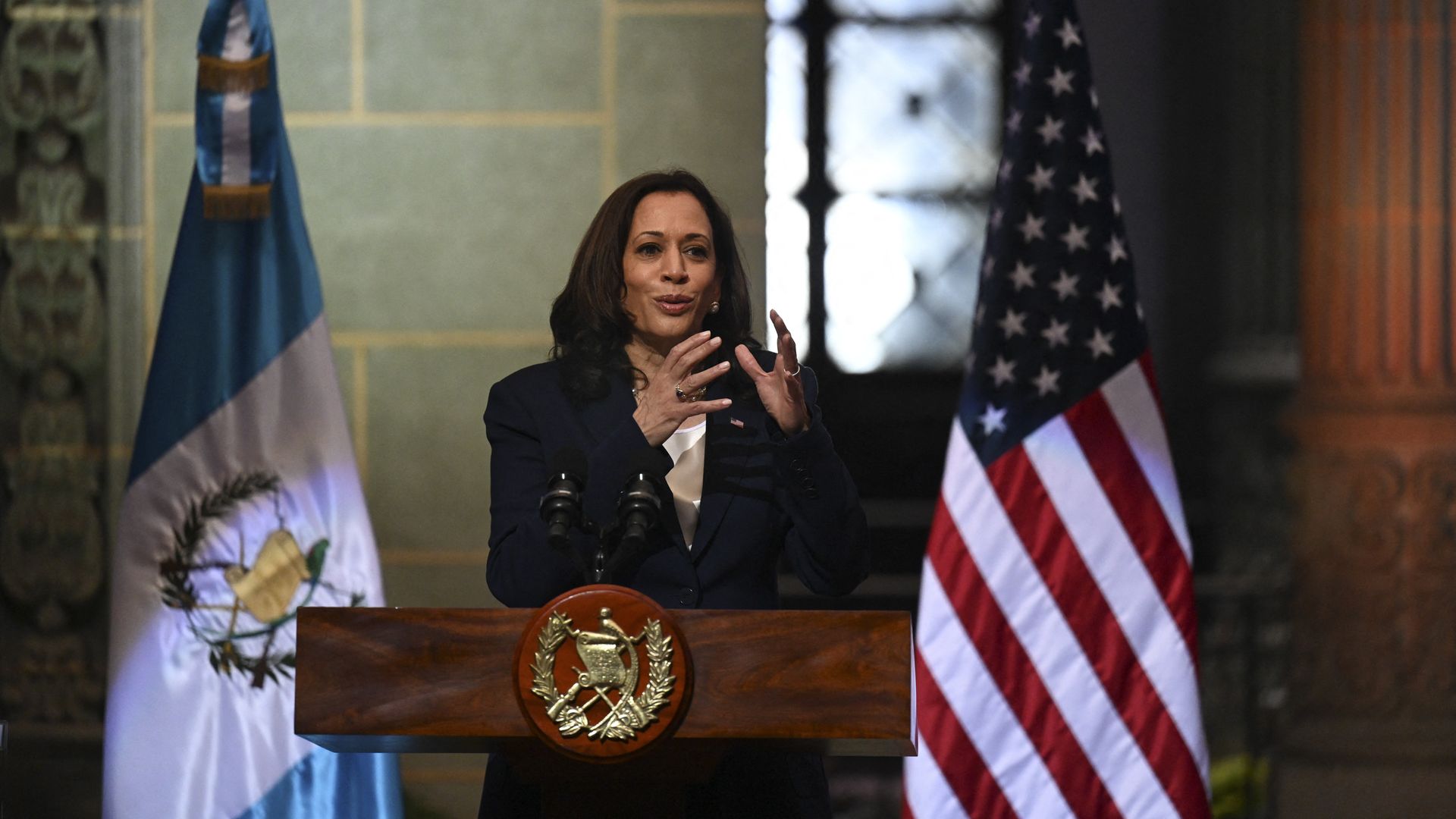 The U.S. will create a "smuggling and human trafficking task force" to crack down on human smuggling in Central America, the Biden administration said Monday as Vice President Harris visited Guatemala.
Why it matters: Harris discussed the task force on her first foreign trip as vice president. The trip is part of the administration's efforts to shore up diplomatic ties with Latin America and continue to address the surge of migration into the U.S. from the Southern border.
The big picture: Attorney General Merrick Garland said in a statement that with the launch of the new task force on human trafficking, the U.S. was combining "investigative, prosecutorial, and capacity-building efforts of both the Departments of Justice and Homeland Security."
"Our focus will remain on disrupting and dismantling smuggling and trafficking networks that abuse, exploit, or endanger migrants, pose national security threats, and are involved in organized crime," he added. "Together, we will combat these threats where they originate and operate."
What she's saying: Speaking at a press conference in Guatemala, Harris said she and Guatemalan President Alejandro Giammattei had a "robust, candid and thorough conversation" about the underlying causes of migration.
"The underlying reason for so much of what we are seeing in terms of this level and type of corruption is about profit. It is about profit without concern for the damage it creates to real human life, to families, to children, to communities," Harris said.
"I want to emphasize that the goal of our work is to help Guatemalans find hope at home," she added.
"At the same time, I want to be clear to folks in this region who are thinking about making that dangerous trek to the United States—Mexico border: Do not come. Do not come."
Harris also announced a number of initiatives the U.S. will undertake in the Guatemala, including:
The launch of a young women's empowerment initiative, intended to "increase education and economic opportunities for girls and women," said Harris.
Increased investment in Guatemalan agri-business as well as investment in "affordable housing and supporting entrepreneurs."
Go deeper